Legislators decline to settle delinquent property tax dispute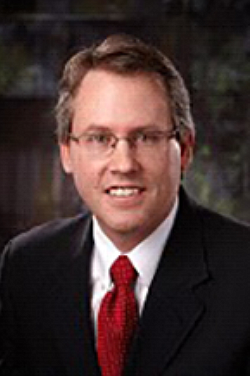 COEUR d'ALENE — State legislators declined to settle a dispute over whether counties or cities get to keep the fees and interest charged on delinquent property taxes.
The House Revenue and Taxation Committee considered House Bill 150 this week, which would require counties to distribute a proportional share of collected penalties and interest to the taxing districts.
Lawmakers voted Tuesday to hold the bill in committee, effectively killing it, and urged local officials to hammer out a compromise and return with a different bill.
"I think the counties and cities should get together and fix this problem on their own," said Rep. Charlie Shepherd, R-Pollock.
Kootenai County Treasurer Steve Matheson announced last summer that the county would retain the penalties and interest in order to cover expenses incurred in collections, rather than distribute the money to the taxing districts.
Matheson said it costs Kootenai County around $1 million to generate, collect and distribute property taxes each year.
"The amount of dollars we would receive from penalties and interest would just about offset the costs incurred that are not directly funded by any other revenue source," he told The Press on Friday. "That's why I think it's so important to go back to the intent of the Idaho Legislature when they made these changes."
He said a 1989 change to the law that removed a provision requiring counties to give the funds to taxing districts coincided with the elimination of administrative fees associated with collecting property taxes.
For that reason, Matheson said he believes the intention of the existing law is to make counties whole.
Several local taxing districts objected strongly to Matheson's decision to withhold the funds, including the cities of Coeur d'Alene, Post Falls, Rathdrum, Dalton Gardens and Spirit Lake.
"Any interest and late fees on taxes that are owing should go to the taxing districts," Post Falls Mayor Ron Jacobson said in August. "Those are dollars that we have received every year. They are built into our budget calculations."
The change's annual impact on Post Falls is estimated to be around $100,000.
The cities of Coeur d'Alene and Post Falls have sued the county for the money, as have the East Side, Lakes, Post Falls and Worley highway districts.
If the Legislature doesn't address the matter, a Kootenai County judge will likely settle it later this year.
Some lawmakers said the question of who keeps the funds is an issue of local control.
"I think this is an issue that needs to remain as it is and let our 44 boards of county commissioners use their discretion," said Rep. Jerald Raymond, R-Menan. "In some cases, they will redistribute it and in some cases, they may not."
At present, only two of Idaho's 44 counties keep the fees and interest associated with delinquent property taxes: Kootenai and Bonneville.
Recent Headlines
---