Youth mountain biking scholarship, grants available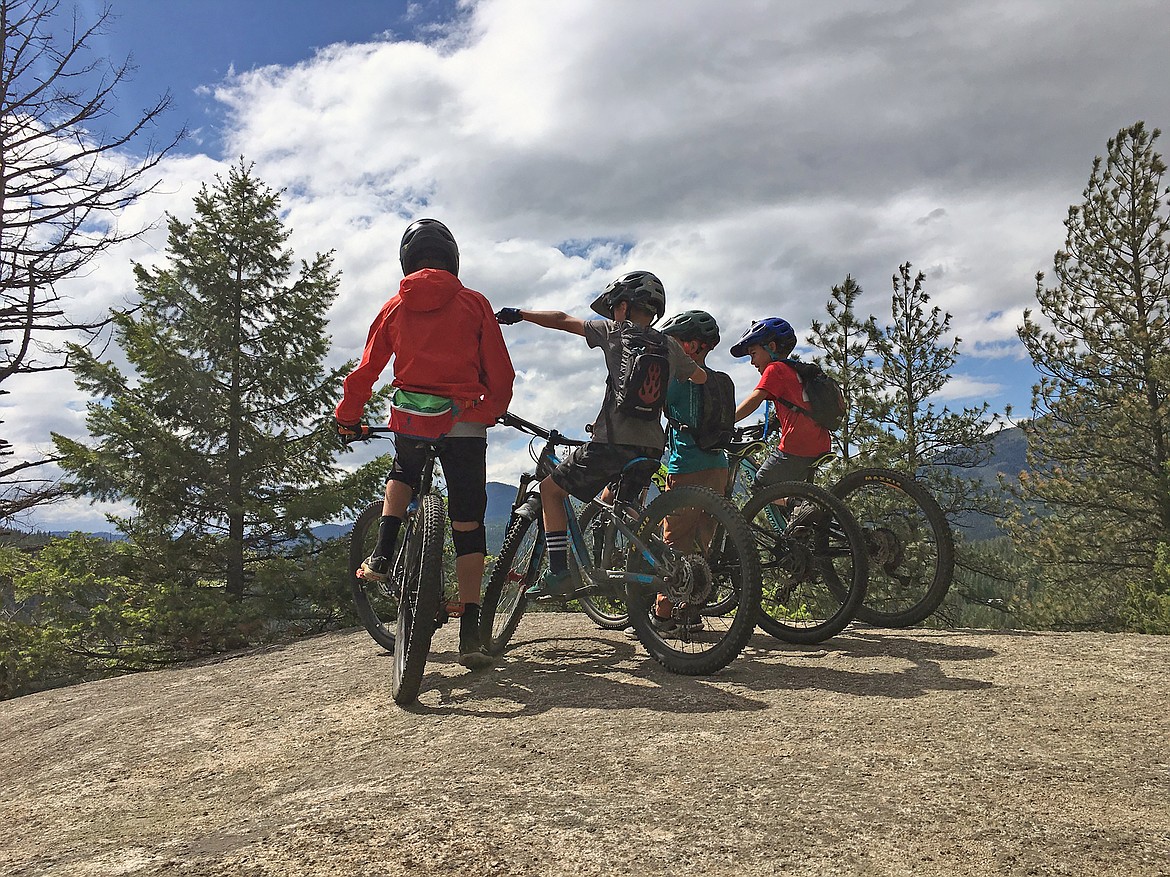 Pend Oreille Pedalers, Sandpoint's local cycling club, is offering three sessions of youth programming in 2023. Registration for POP's youth programs opens on April 1.
(Photo courtesy PEND OREILLE PEDALERS)
Pend Oreille Pedalers, Sandpoint's local cycling club, is offering three sessions of youth programming in 2023.
The sessions include after-school mountain biking clinics, May 8-June 8; summer mountain bike camps, Aug. 21-Sept. 1; and after-school clinics, late September for another five weeks in the fall, Jason Welker, POP executive director, said.
The twice-weekly after-school program allows youth from the greater Sandpoint area to receive instruction from POP's experienced mountain biking coaches on the trails of Pine Street Woods and VTT, properties within the greater Syringa Trail System just west of town where POP has built over 10 miles of new trail since 2019.
Now in their fourth year, POP's after-school programs have served over 200 youth between the ages of 7-12 since 2020. Starting in 2022, Welker said POP began a scholarship program that included free tuition and brand-new mountain bikes granted to six kids from Farmin Stidwell and Washington elementary schools.
Supported by a $2,500 grant from the Litehouse Giving Fund, the 2022 scholarship program introduced the lifelong sport of mountain biking to six kids who otherwise might not have had the opportunity to participate, he added.
In August 2022, POP held a movie night fundraising event at Matchwood Brewing, which attracted about 200 community members who came out to support the 2023 scholarship program, raising over $8,800. With the recommitment of Litehouse to supporting POP's scholarship program for another year, the club was able to order 15 high-end Trek mountain bikes through Outdoor Experience and is all set to grow the scholarship and bike grant program in the new year, Welker said.
"The goal of our youth scholarship and bike grant program is to increase equity in access to outdoor recreation in Bonner County," Welker said. "After two years of offering youth programs, we noticed that most of the kids signing up were from families that were already into mountain biking and whose parents could afford nice bikes and to transport them to and from Pine Street Woods."
By offering scholarships and bike grants, Welker said the club is fulfilling a part of its mission to expand opportunities for mountain biking and cycling."
After-school youth programs and summer camps are not the only examples of how POP is expanding access to opportunities for cycling in Sandpoint in 2023, Welker said.
Welker said POP will lead fundraising, planning, design and construction efforts for a mountain bike skills park within Sandpoint's Travers Park.
"Late last year the POP board approached city staff and asked if there was any interest in the club leading an effort to bring a modern bike skills park to Sandpoint," he said. "Parks staff enthusiastically replied 'yes,' and after several meetings, a presentation to city council, and a resolution offering the city's support for the project, POP was given the green light to fulfill a component of the city's parks master plan that the city itself had no funds or capacity to complete."
Since January, POP has applied for four separate grants to fund design and construction of the half-acre skills park. The group also plans to launch a community fundraising campaign later this spring. The goal is to have a modern skills park, complete with prefabricated wood features, completed in Travers Park by the end of September this year, Welker said.
Registration for POP's youth programs opens on April 1. Scholarship applications can be submitted now and will be reviewed in April, with recipients being notified by the end of the month.
To learn more about POP's youth programs, including how to apply for a scholarship, go to pendoreillepedalers.org/programs. To read more about the skills park project, or to contribute to the fundraising effort, go to pendoreillepedalers.org/skills-park.
Recent Headlines
---