Festival seeks summer interns, production crew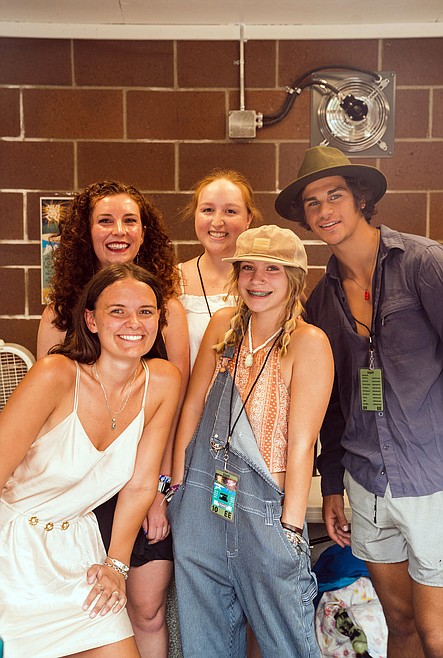 Festival at Sandpoint's box office interns pose for a group photo.
(Photo courtesy RACHEAL BAKER)
The Festival at Sandpoint offers a variety of seasonal, paid and unpaid internships for anyone looking to learn more about the music industry, how music festivals operate, and who are looking to build their professional and educational resume.
Interns learn and experience day-to-day office operations, customer service, marketing, nonprofit and fundraising operations, and more.
"We take pride in our internship program that offers local teens and young adults real-life music industry experience while also thoughtfully mentoring and creating roles based on interns' strengths and interests," Education Manager Paul Gunter said. "Being able to provide a promising and highly-talented intern with their first career makes our internship program that much more rewarding."
Interns may have an assigned area of focus, including but not limited to: marketing, facility management, accounting principles, business management, event operations, design, journalism and more.
Summer internships typically run from May or June through the end of the Summer Concert Series in mid-August. However, the Festival also offers shorter-term internship opportunities during the two-week Summer Concert Series.
The Festival at Sandpoint is also seeking production crew members to join the team for our 2023 Summer Concert Series. Production crew members assist in the physical setup of the venue, operating the venue for the duration of the series, and restoring War Memorial Field upon completion of the event.
The Festival at Sandpoint is accepting applications for interns and production crew members. To apply, submit a resume and cover letter via email to info@festivalatsandpoint.com or in person at the Festival at Sandpoint office, 525 Pine St., by May 1.
Information: festivalatsandpoint.com/careers
Recent Headlines
---