Three generations compete together on the rifle range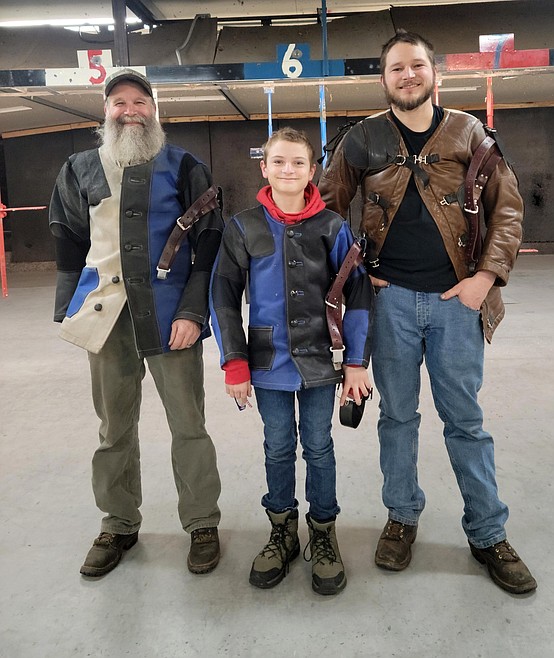 Ron, Carson, and Riley Shadel were side-by-side on Feb. 24 to complete the NRA Four Position Rifle Match
(Courtesy photo)
Three generations of a Bonner County family recently shot together at the Kootenai Valley Rifle Club in Bonners Ferry.
Ron, Carson and Riley Shadel were side-by-side on Feb. 24 to complete the NRA Four Position Rifle Match. Shooting .22 caliber rifles at 50 feet, aiming at a 10-ring smaller than a pencil eraser, they would complete the course of fire in the prone, standing, sitting and kneeling positions.
Ron has been a member of the Sandpoint Rifle Club for over 20 years and currently the co-coach of the junior club. Carson is returning to the sport after 19 years and was once a member of the junior team. Riley is in his second year and looking to be a top shot like his grandpa and dad.
Ron would win the match. Riley took third place in the sub-junior (14 years old and under) class and Carson would prove that he can still hold his own on the range.
"The Shadel family is proving that the sport of competitive shooting is truly a sport for a lifetime," said the club's Kathy Konek.
If you would like to learn more about the sport, stop by the Leo Hadley Range on Lake Street on Monday or Thursday evening.
Recent Headlines
---