Bonner County History - March 9, 2023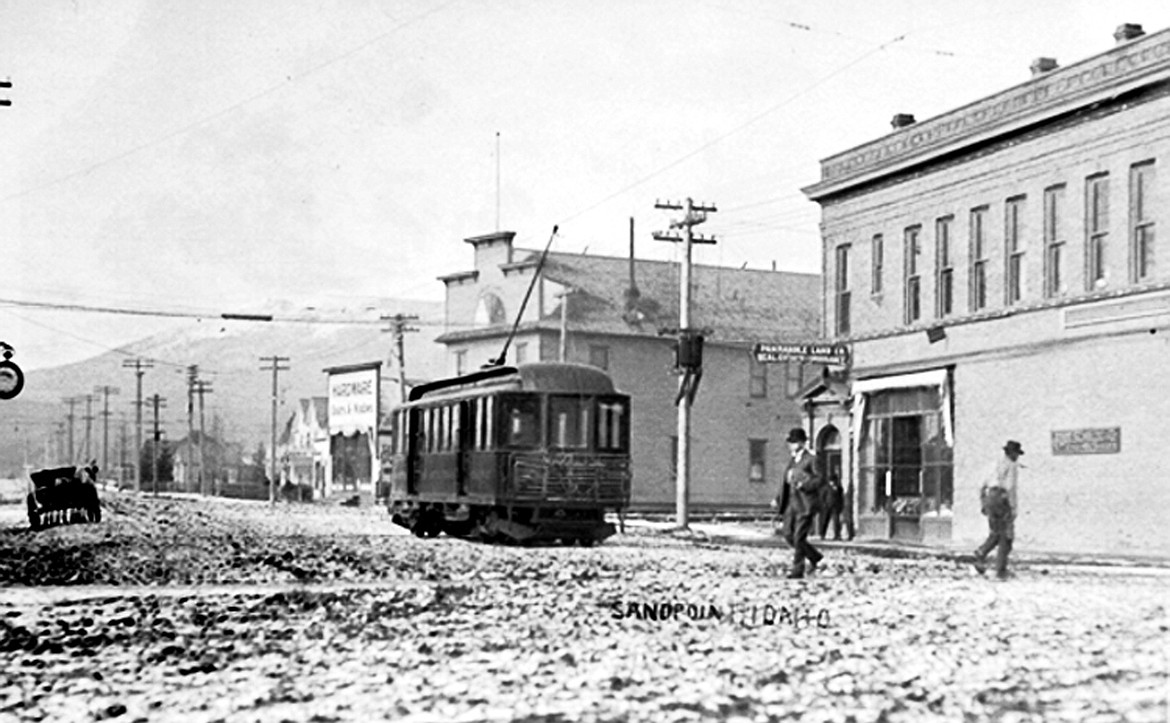 Brought to you by the
Bonner County Historical
Society and Museum
611 S. Ella Ave., Sandpoint, Idaho, 83864
208-263-2344
50 Years Ago
Sandpoint News-Bulletin
Mar. 9, 1973 — BIRTHS
Feb. 23 — Mr. and Mrs. Jerry Lindley, Sandpoint, girl, 6 lb. 1¼ oz.; March 1 — Mr. and Mrs. John Darling, Sandpoint, girl, 6 lb. 15½ oz.; March 1 — Mr. and Mrs. Patrick Rademacher, Sandpoint, girl, 7 lb. 14½ oz.
•••
STEVE BRIXENS ARE PARENTS OF SON
Mr. and Mrs. Steve Brixen of Boston, Mass., are the parents of a son, Scott Bradley, born Jan. 31 in Lying In Hospital in Boston. Mrs. Brixen is the former Grace Nordgaarden. Grandparents are Clarence Brixen and Mr. and Mrs. Gilbert Nordgaarden, all of Sandpoint.
•••
BILL DORN BENEFIT FUND ASSISTED
Tuesday noon a parade formed at Pinky's Chevron station [5th & Cedar], going east on Cedar to First and down First to Church, where 10,000 board feet of sawlogs were auctioned off. Dean Roland towed a hovercraft to be given away. Dave Cooke hauled six SHS band members in a pickup: Ninamae McGuire, Norma Riffle, Roland Greene, Robert Sisson, Mike Miller and Jim Borden. Bill Neu followed with a load of logs representing two loads to be auctioned. The auction was held in front of Alpine Shop on Church with Jack Popplewell in charge. A variety benefit show is set for Saturday at 6:30 p.m. All this is to benefit Bill Dorn, who was injured on Dec. 7 in a logging accident. The former law enforcement officer is in a Washington hospital with complete paralysis from the neck down. He will be transferred to California for more extensive care.
75 Years Ago
Sandpoint News-Bulletin
Mar. 9, 1948 — HORSE AUCTION SUNDAY
The third annual horse auction at the O.K. Sale Yard [Oak and Division St.] will be held Sunday, and it is anticipated there will be at least 75 head of horses on which buyers can bid, according to John Schell, auctioneer. At the first sale two years ago, 40 head were sold and last year between 50 and 60 head were disposed of. Interest in saddle animals has grown by leaps and bounds over the past few years. Enough riders have taken an interest so that the Sandpoint Saddle club organized last year has been steadily growing.
•••
HAS BIRTHDAY PARTY
Donnella Schedler, daughter of Mr. and Mrs. Fred Schedler, celebrated her seventh birthday Friday afternoon with a group of girlfriends at her home. The afternoon was spent playing games, individual performances with a balloon as a prize, and watching a Mickie (sic) Mouse movie. Refreshments were served at a table made very attractive with a little circus animal merry-go-round as a centerpiece and little circus-decorated nut cups and paper cups for each guest. The birthday cake was pretty with little sunbonnet girl candles. Guests included Deena and Julie McFarland, Peggy Jo Anderson, Jane Britell, Ann King, Anna Margaret Hohen, Karyn Carlon, Karen Savage and Mary Ellen Barlow.
For more information, visit the museum online at bonnercountyhistory.org.
Recent Headlines
---