Marian Works, 86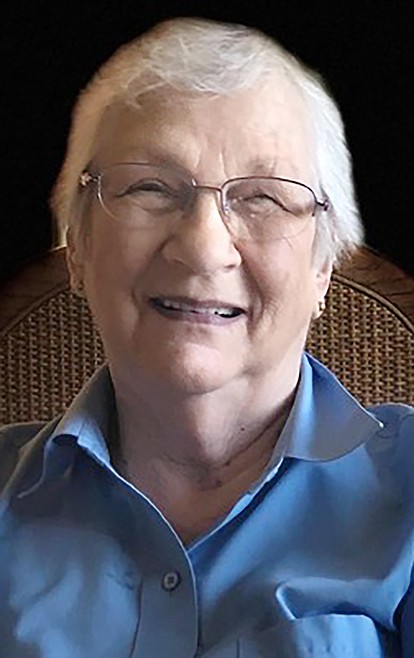 Marian Works, 86
Marian "Mickey" Eleanor Works, passed away, surrounded by her children at her home in Anacortes, Wash., at the age of 86 on Monday, March 8, 2023.
Mickey grew up in Sandpoint, Idaho, where she made many lifelong friends. As a young girl, Mickey enjoyed spending time with her many animals, riding her horse and visiting with her Finnish grandparents. She participated in the Sandpoint rodeo and was crowned rodeo queen in 1958. Mickey had many fond memories from her childhood.
She often shared stories about her life in Sandpoint with family and friends. Sandpoint held a special place in Mickey's heart. It was home, a place she always wanted to be.
Mickey graduated as a registered nurse from The Sacred Heart School of Nursing in Spokane, Wash., in 1957. She also made many lifelong friends during her nurse's training at Sacred Heart.
Mickey went on to work for small hospitals and clinics before working in the operating room at Group Health Hospital in Redmond, Wash., for 21 years, retiring in 1994.
In 1996, Mickey and her husband, Larry Works, retired to Anacortes, Wash., where they could continue to enjoy boating in and around the San Juan Islands. She especially enjoyed clamming, crabbing and reading while sitting in the sun on the boat. Mickey had many interests. She spent years studying our family genealogy, knitting and had a great love for black cats.
Mickey is survived by her daughters, Kelly Anne Woodworth, and Karen Susan Works; son Jeffrey Andrew Works; son-in-law Scott Woodworth; and her granddaughters, Megan, Mia and Emma Works; as well as many cousins. A celebration of life will be held in Anacortes at a later date.
A graveside service will be held at Pinecrest Memorial Park in Sandpoint, Idaho.
In lieu of flowers, please consider donating to the Cat's Meow Adoption Center in Anacortes. To share memories of Mickey, please sign the online guest register at www.evanschapel.com.
Recent Headlines
---