Trio brings home medals from wrestling tournament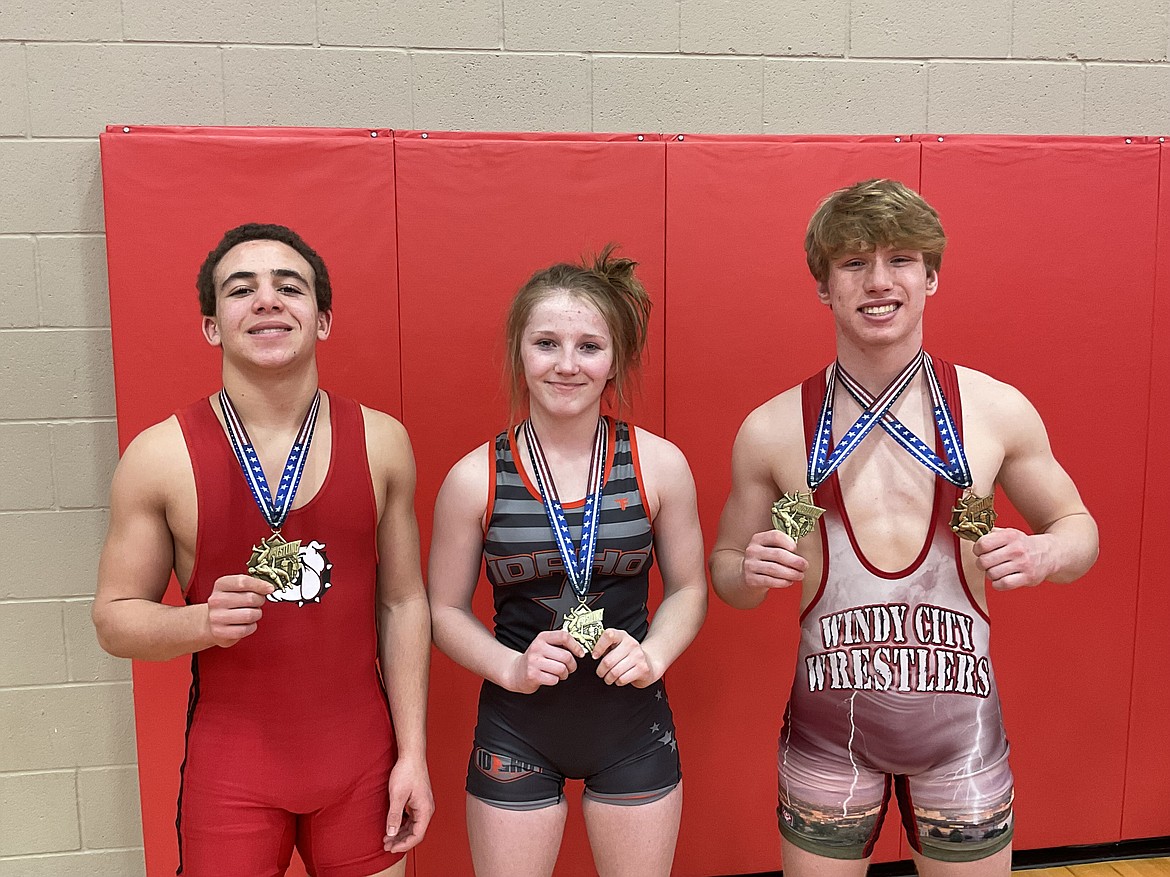 Ashlei Hawkins (Juniors, 130), Nevaeh Therrian (112, Girls), and Shane Sherrill (Juniors, 145 pounds) poses with medals they brought home from a wrestling tournament in Granger, Wash., this past weekend.
(Courtesy photo)
A trio of local wrestlers brought home first-place medals from the Freestyle/Greco Wrestling Tournament in Granger, Wash., over the weekend.
Shane Sherrill (Juniors, 145 pounds) was undefeated and won his bracket in both styles.
Ashlei Hawkins (Juniors, 130) won his freestyle bracket and took second in Greco.
Nevaeh Therrian (112, Girls) won her freestyle bracket, then had to move up a weight class to the 120-pound boys bracket for Greco as there were no girls close to her weight wrestling Greco. Coaches said Therrian had four very close matches in which she wrestled very tough, but came up just short.
The trio and more will be wrestling almost every weekend for the next few months to prepare for obtaining a spot on Team Idaho, Rob Sherrill said. The wrestlers are working toward the National Duals coming up later this summer as well as qualifying for the national championships in Fargo, N.D., in July.
Recent Headlines
---