WBCSD sticking with four-day week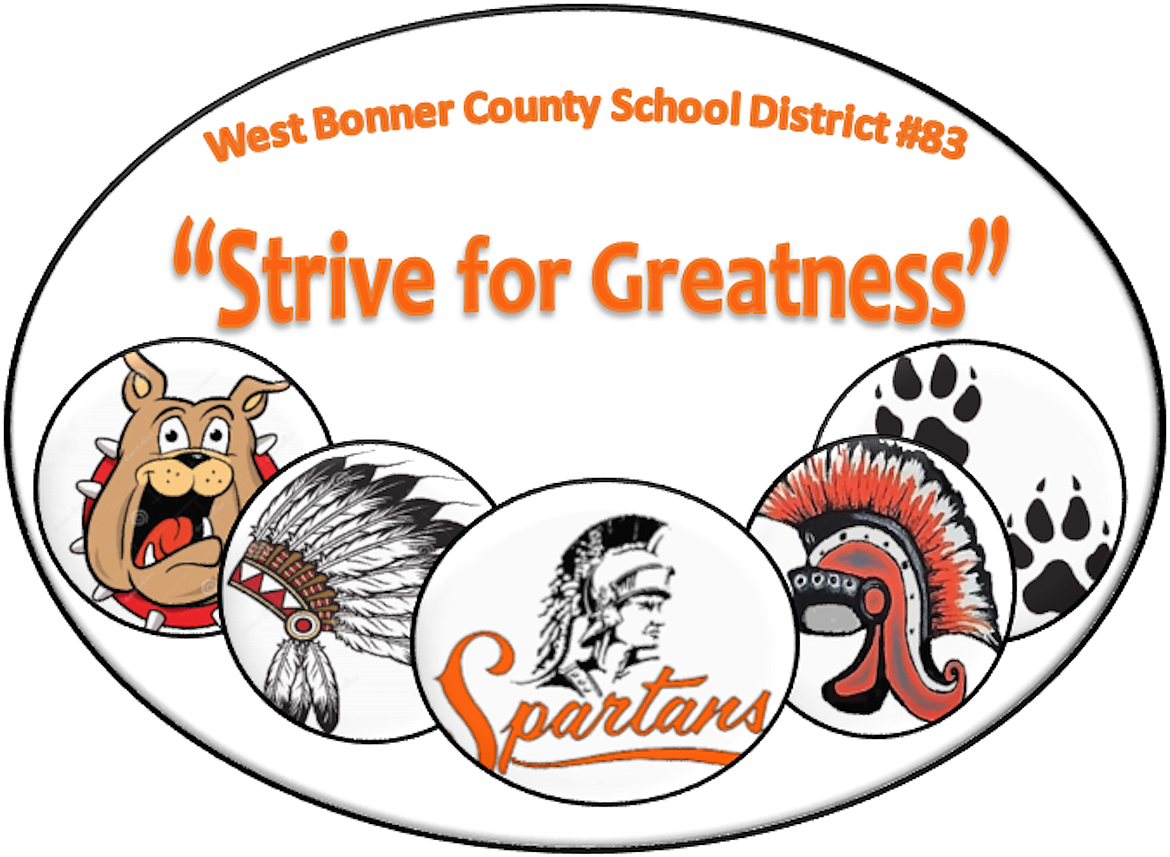 by
CAROLINE LOBSINGER
Staff Writer
|
March 14, 2023 1:00 AM
Wednesday, the West Bonner County School Board plans to vote on a potential calendar for the upcoming school year.
It does not, however, intend to revisit its Jan. 18 vote to switch to a four-day school week, WBCSB chairman Keith Rutledge said in a press release posted to social media last week.
At that meeting, the board voted 4-1 in favor of the switch. Voting for the move were Rutledge, Troy Reinbold, Carolyn Barton and Susan Brown. Trustee Margaret Hall voted against the move to a four-day school week.
West Bonner County School District Superintendent Jackie Branum has said the move will be a positive one for the district.
"We also anticipate that the four-day school week will help us solve complications caused by a shortage of bus drivers, recruitment and retention of great teachers, and attendance issues," she said in a guest opinion shared with local media.
Following the vote, Branum said district officials began planning ways to help students through community and school-related activities on Fridays.
"We are committed to making sure that those parents/students in need, will be supported," she said.
Since the January meeting, some residents have voiced concerns and at least one petition was presented to the board asking it to reconsider its decision. In the petition, residents also called on the board to remove the district English language arts curriculum through McGraw Hill, contending the curriculum pushed social-emotional learning and critical race theory.
"The truth is, that regardless of a petition, the board intended to consider a vote to rescind the curriculum after multiple people pointed out content that was controversial," said Rutledge. "To date, all arguments we've heard against the four-day school week are basically based on opinion."
Rutledge said that while research "tips back and forth about the subject," Idaho school districts using a four-day week suggest it works "efficiently."
Board members said they understand the frustrations of parents concerned about the move. But, they pointed out, that multiple opportunities to give input on the switch were given to community members.
The decision to switch to a four-day school week was made following a series of meetings and community forums on everything from the "three Cs" — critical, community, concerns — to quantum learning and creation of a five-year strategic plan, Rutledge said.
In addition, surveys, emails and newsletters were sent out and social media posts were made on the district's platforms to spread the word and gather public input.
"By the time the board voted at their January 18 board meeting, much discussion had already taken place, so not much was said prior to the vote," he said.
Since the vote on Jan. 18, the district's calendar committee has been working to develop a potential calendar for the upcoming school year. That calendar will be presented to the board for a vote Wednesday.
It will, Rutledge said, be developed following Idaho Code, district policy, and as per the district negotiated agreement.
However, he said a decision on a four-day week has been made and the board has no plans to revisit it.
"The board will not reconsider taking up the 4-day school week," he said.
Recent Headlines
---