Bonner County History - March 16, 2023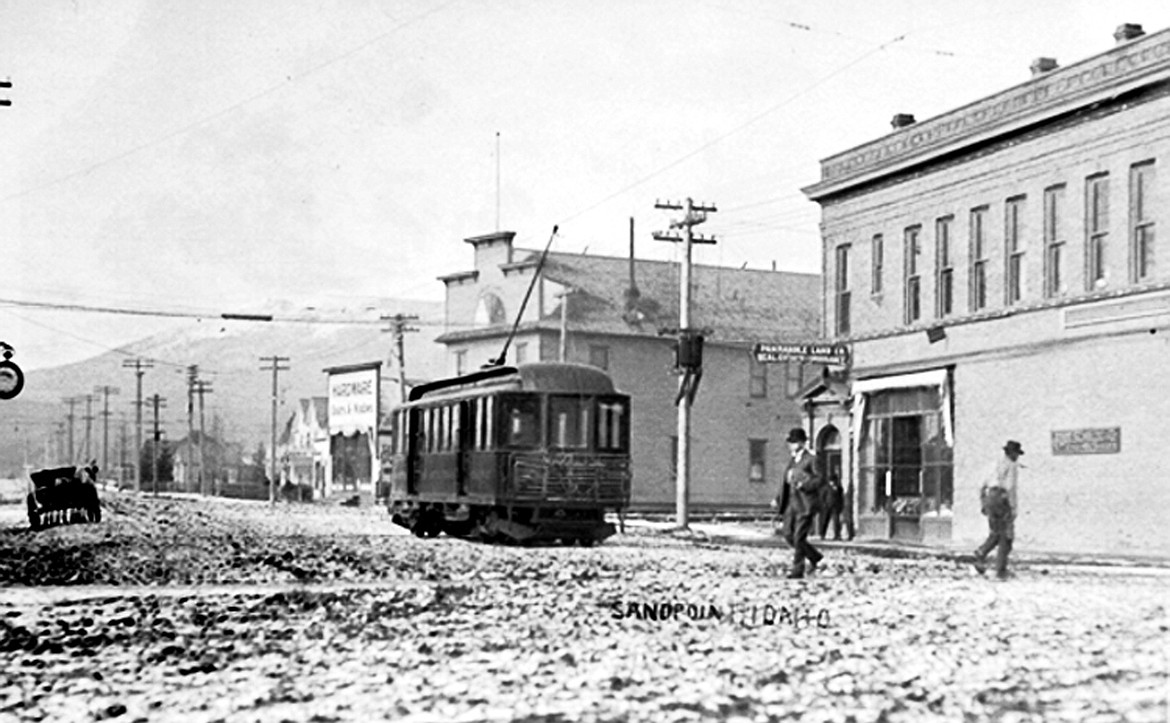 Brought to you by the
Bonner County Historical
Society and Museum
611 S. Ella Ave., Sandpoint, Idaho, 83864
208-263-2344
50 Years Ago
Sandpoint News-Bulletin
March 16, 1973 — BIRTH
March 9 — Mr. and Mrs. Duane Abromeit, Sandpoint, girl, 6 lb. 13 oz.
•••
DORN BENEFIT RAISES $5,188
Saturday's Bill Dorn Variety show brought in $5,188 in donations, with another large contribution to come in this week. Attendance at the 16-act variety show is estimated at 2800 persons. Acts included Del Day, Sherrie Kite, Russ Strange group, Jack Diamond, Mark Evans group, Arnold Roberts, Dave Cooke, Sally Dexter, Kentucky Velvet Band, Curt Balch, North Idaho College Choir, Jim McLin, Little German Band, Rope Jumpers, Gene Vanhorn, Everybody's Goodtime Band, Gospel Group, Glenn Davis, Mark Watts and Karen Dexter. Del Day, emcee, was assisted by George Allenbaugh, the Mr. Clean of television commercials.
•••
TRIPLETS' 11TH BIRTHDAY
Brian, Kevin and Karen Reynolds celebrated their 11th birthdays Sunday with a dinner in the Kootenai home of their parents, Mr. and Mrs. Don Reynolds. Kevin received an unexpected birthday gift when he won the Hovercraft given away at the Bill Dorn Variety Show Saturday. Dinner guests were their grandparents, Mr. and Mrs. Lawrence Rothenfluh; Mr. and Mrs. Jerry Payton and children, Steven, Shelly Jo and Ann; Jackie, Gerri and Julie Meneely; Alleta Kyte and Phil Guyette of Coeur d'Alene. Coming later for ice cream and cake were Mr. and Mrs. Dale Boeck, Mr. and Mrs. Mike Boeck and Mr. and Mrs. Wendell Winerman and son, Jason.
75 Years Ago
Sandpoint News-Bulletin
March 16, 1948 — SAGLE SCHOOL NEWS
The following had perfect spelling scores for the past six weeks: 2nd grade, Leona Mae Bloom, Howard Converse; 3rd grade, Sally Jill Pierce; 4th grade, Tosca Berg, Anita Cline, Jerry Cline, Bennie Kile, Leonard Kile, Ona Rae Mark; 5th grade, Marie Converse, Bobby Craig, Marilyn Fisch, Lynette Hawkins, Bob Jacobson, Jack Pierce, June Rainey, Josephine Reed, Patricia Watt; 6th grade, Elara Boothe, Harvey Converse, Mae Knoblich, Margaret Morris, Joan Webster, Janice Harbison, Lester Turnbull; 7th grade, Del Pierce, Dick Turnbull, Sylvia Watt; 8th grade, Frances Boothe, Dorothy Pierce.
•••
DIEHL AWARDED CITATION
Donald J. Diehl of Sandpoint has been awarded the American Druggist citation for outstanding community service, a national citation created several years ago by the oldest and largest national magazine of the drug industry, in recognition of the unselfish civic activities performed by many druggists. Because the citation is only presented at the request of a community, only about 70 of these citations have been awarded in the United States. Diehl was nominated by the following citizens of Sandpoint: Ross Hall, city councilman; L.E. Pietsch, editor and publisher, Sandpoint News-Bulletin; E.R. Crockett, manager, Sandpoint Drug company.
For more information, visit the museum online at bonnercountyhistory.org.
Recent Headlines
---