Hayden redlines tattoo shop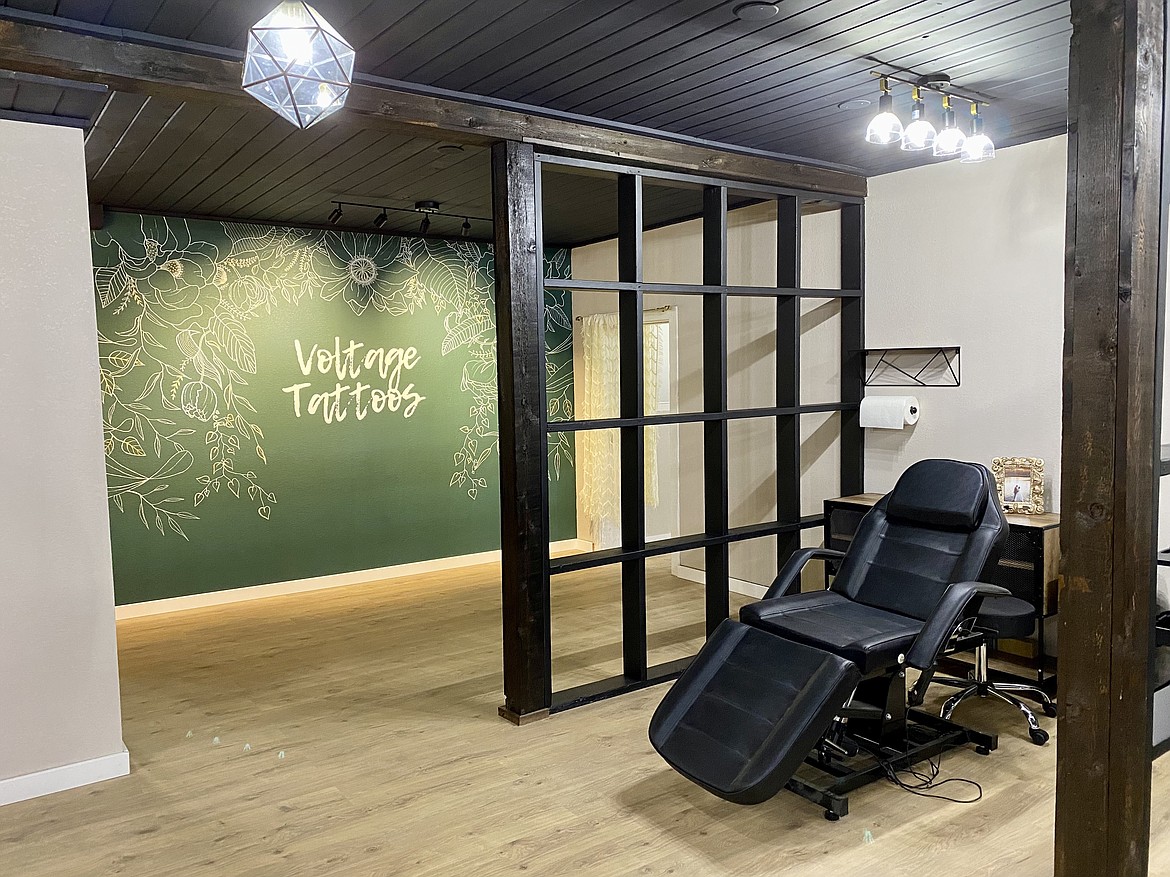 Chairs may remain empty at Voltage Tattoos, which could have to close after Hayden City Council denied an appeal that would have allowed the tattoo parlor in downtown.
Photo courtesy of Miranda Wise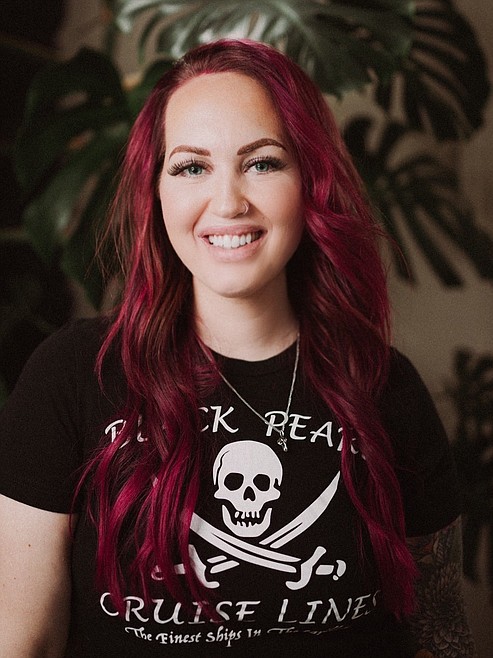 Miranda Wise, owner of Voltage Studios, could have to close or move the tattoo portion of her business in downtown Hayden after city council denied her appeal, deferring her to the city code enforcement process.
Previous
Next
by
JOSA SNOW
Hagadone News Network
|
March 24, 2023 1:00 AM
The Hayden City Council denied an appeal by Voltage Tattoos owner Miranda Wise that would have let her keep her tattoo business open in the Central Business District.
Wise runs Voltage Studios, the umbrella company for Voltage Tattoos, Voltage Salon and Forbidden Beauty, all located in a handful of buildings around the intersection of Hayden Avenue and North Government Way. Her salon and beauty locations are allowed to continue to operate, with the exception of Voltage Tattoos, because tattoo parlors are explicitly prohibited in the Central Business District of Hayden, or downtown.
In a special meeting Wednesday, council members voted 2-1 to uphold the city staff's findings that the business is out of compliance, which defers Wise to the city's code violation process. Councilman Ed DePriest cast the opposing vote, with Councilwoman Sandra White and Councilman Roger Saterfiel voting in favor. Council President Matt Roetter was not present.
Wise applied for a certificate of occupancy for her business in October 2021, and received a denial from the city, but she asked city staff, then Zachary Trevino, for a reconsideration or for a path she could take to negotiate an option.
When Wise did not hear back from the city staff, she opened her tattoo business without approval and operated in her location for a little over a year.
DePriest asked Wise if she followed up with the city after not hearing back from Trevino.
"Honestly," she replied, "no."
Trevino was supposed to email her the next steps of the process, Wise said.
The city assumed that Wise did not open her tattoo parlor where it was not permitted, and Wise assumed that because no one got back to her, she could proceed as planned.
"I can't imagine opening a business after I get a letter saying that I can't have a verification of occupancy. Simply because a city employee did not get back to me to just hope or assume that all is good," said Hayden Mayor Scott Forssell. "I respectfully disagree with how that should've been approached."
The city received a complaint that Wise was operating a tattoo parlor downtown and conducted a review, finding her to be out of compliance. Wise was sent a notice telling her to correct the violation in November 2022.
Wise appealed, saying her business doesn't exclusively run a tattoo parlor, so much as a personal service and retail business including tattoos. She hires all-female independent contractors who perform a number of services, like teeth whitening, permanent makeup and plasma showers.
"I am extremely impressed with the loyalty and the positive information coming from (the independent contractors)," Forssell said.
Many contractors from Voltage businesses showed up to support the appeal process, and wrote letters supporting their employer and celebrating their work environment.
"I don't want any of my businesses not to be operating in compliance," Wise said. "I try my best to further educate all the girls on owning their own business, on operating it."
In order to correct the violation, Wise will be able to work with the city to try to resolve the compliance issue in a few ways, said Hayden Community and Economic Development Director Donna Phillips.
"We generally try to work with them to resolve it," Phillips said.
Wise can move her tattoo parlor or remove the tattooing portion of Voltage from its location at 9515 N. Government Way. If she shows that she is working toward a resolution, the city will stay any action to shut down the business until Wise has pursued her opportunities.
Wise isn't sure yet what she plans to do, though she is inclined to request a judicial review from the state.
"Tattoo parlors, piercing establishments and massage parlors need a definition," Wise said. "We are one business in three different buildings. We are a full-service luxury salon which happens to do tattoos."
To reach compliance overall, her "goal is the quickest route to bring this into full compliance where all parties are happy," Wise said. "I would love to see code changes that in all downtowns, tattoo shops are more than just tattooing — where it's a boutique or a retail shop."
She does understand and empathize with the city in prohibiting traditional male-dominated businesses, as most of her employees had negative experience from traditional tattoo parlors, but Wise works to provide a safe space.
"If we allow your business in the Central Business District, we pretty much don't have much say on those other types of tattoo establishments that could come in right on your heels," Forssell said.
If Wise wants to keep her business where it is, and a judicial review doesn't land in her favor, she'd have an option to submit a zone text amendment request to allow tattoo parlors to open downtown.
"I'm not sure if people would be willing or wanting to put tattoo parlors back in downtown," White said.
DePriest agreed generally, saying it would be important to hear from the community before changing the rules for downtown.
Changing the zone text would have to go through a public hearing process to invite feedback from the community on the proposal.
"I'm not saying tattoo parlors don't necessarily belong there, because they've cleaned up their act," Saterfiel said. "However, I think as a business owner, you would've thought about that or clarified that. Where I'm struggling with this is you've been told right from the very beginning, tattoo parlors weren't allowed, and you continued to operate the business, and I understand you wanting to fight what's allowed down there, but it's kind of after the fact."
Wise would prefer not to move Voltage Tattoos, though she hasn't ruled that out as a possibility.
"I spoke with my lawyer last night and we're still deciding exactly what we're going to do," Wise said.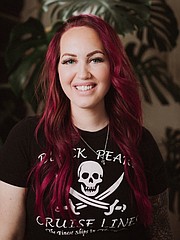 Recent Headlines
---