Porthill crossing hours see temporary increase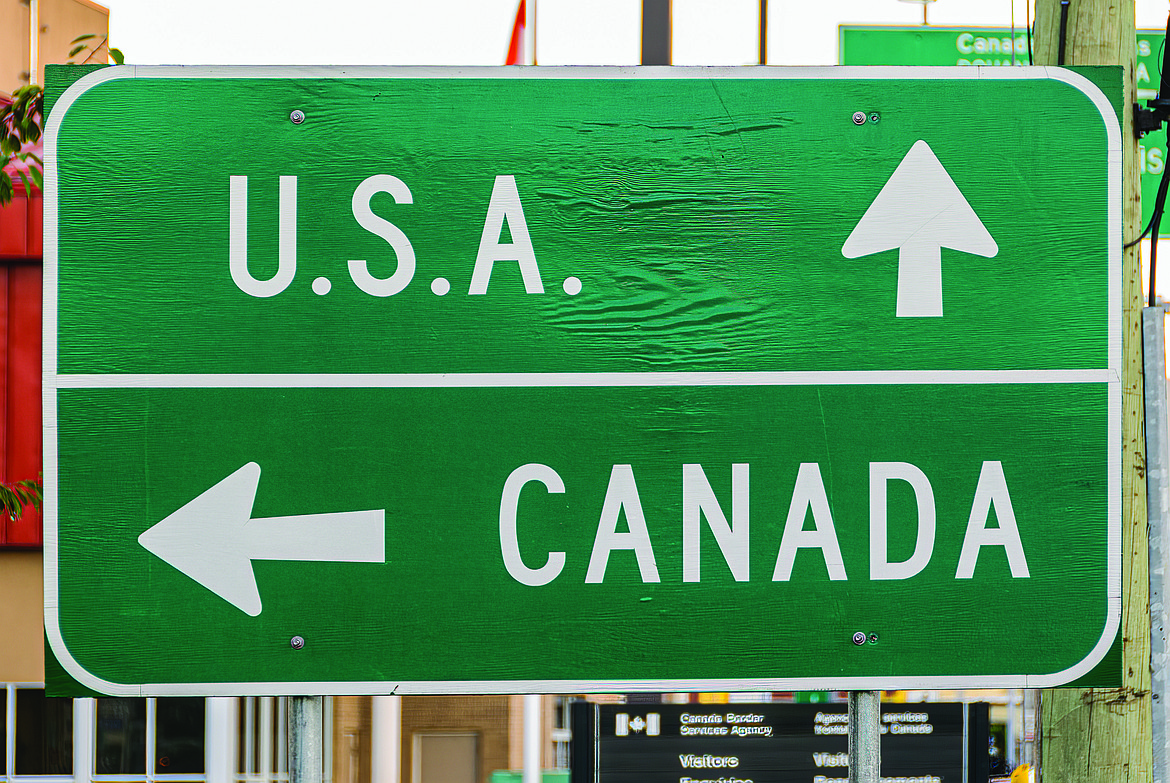 (Courtesy Photo Shutterstock)
PORTHILL — Hours at the Porthill border crossing will be a little bit longer for the next few months.
The Porthill Port of Entry will now be open from to 7 a.m to 7 p.m. for a 120-day temporary expansion. Previously, the crossing was open from 7 a.m. to 5 p.m.
U.S. Customs and Border Protection officials announced the temporary expansion of hours on Monday. In addition to Porthill, along with three other northern border ports, also seeing expanded hours will be the Maida, Northgate, and Sherwood ports of entry in North Dakota. All are located geographically within CBP's Seattle Field Office.
In October 2022, Idaho's congressional delegation called for the Porthill Port of Entry to return to pre-COVID-19 hours following news that travel restrictions were being lifted in Canada and to encourage cross-border commerce.
The call for expanded hours began when Boundary County businesses and organizations wrote to the delegation asking for their help in restoring the POE hours. The groups included the Boundary Community Hospital, Boundary County Economic Development Council and the Kootenai Tribe of Idaho.
The hospital has historically hired Canadian staff members, BCH officials said. With the national medical staff shortage, BCH actively tried to recruit staff from across the border, they said the shorter border hours did not allow staff enough time to commute.
BCEDC officials said that commerce in Boundary County has been negatively impacted by the tighter border hours. Crossing data showed more Alberta visitors came to Boundary County, rather than British Columbia neighbors from the Creston area, which historically frequent Bonners Ferry for day trips and dining.
Kootenai Tribe officials said the reduced hours meant they were unable to meet with their sister tribe, the Lower Kootenay Band, as they once had for cultural and community events.
"Porthill serves a vital role connecting North Idaho's economy with Canada," Risch said in a press release. " It also is an increasingly important link allowing tourism in the Gem State. I'm proud Senator [Mike] Crapo, Representative [Russ] Fulcher, and I were able to convince the Biden administration to extend the port's hours. I will continue advocating for our port to return to the normal, pre-pandemic hours of 7 a.m. until 11 p.m."
Crapo said expanding the hours only makes sense for the state and the region.
"North Idaho communities thrive with well-regulated cross-border traffic," said Crapo. "Expanding the hours at Porthill is a welcome first step, as this will provide Idaho businesses and communities greater opportunities for trade, retail and visiting friends and family. I look forward to eventual parity for operating hours between Porthill and Rykerts, B.C."
Fulcher said he was pleased CBP agreed to extend the operating hours at Porthill for a 100-day trial period.
"This is a critical step towards ensuring that businesses in Boundary County and the surrounding communities are able to operate without interruption and that cross-border travel, commerce, and cultural ties can be restored to pre-pandemic levels," he said.
Fulcher thanked the CBP for their response to the delegation's request to extend Porthill POE hours and for recognizing the importance of this port of entry to the economic and cultural well-being of the region.
"I look forward to monitoring the trial period's progress, discussing the results with CBP, and working with them to reinstate pre-pandemic operating hours that match the Canadian government's current schedule," he said in a press release.
In December 2022, Boundary County resident Shirley Naylor launched a change.org petition in order to open the border. With friends and family on both sides of the border, Naylor said she frequently crossed prior to the pandemic. To date, the petition garnered 800 signatures with a goal of 1,000.
Since Oct. 1, all travelers entering Canada no longer have to provide proof of vaccination, COVID-19 pre-entry or arrival test, quarantine after entry, or use AriveCAN. Travel documents are still required, but pre-boarding tests for cruise passengers, health checks and wearing of masks on board planes and trains are no longer required.
Before the pandemic, the port was open from 7 a.m. to 11 p.m. For almost three years, COVID-19 related restrictions hampered business, particularly those on or near the U.S border, the letter read, the Idaho Delegation wrote.
For several years, CBP has documented a reduction in privately-owned vehicle and pedestrian traffic at some POEs along its northern border with some ports having permanently reduced operational hours prior to 2019, officials wrote in a press release. As part of CBP's obligation to use its resources responsibly and most efficiently, continual evaluations of workload, staffing, operating costs, and traffic volumes were performed to align operating hours that reflect traffic patterns and place employees where they can be most useful.
This expansion will temporarily add two additional operational hours at the end of the current workday at all locations, officials wrote. The Porthill Port of Entry in Idaho will be operational from 7 a.m. to 7 p.m., while the three locations in North Dakota will be operational from 9 a.m. to 7 p.m.
CBP is working closely with its partners on the operational details surrounding changes to port hours and is in close coordination with local governmental officials and congressional stakeholders. These efforts enable CBP to better align staffing during peak hours, which in turn, allows CBP to better serve the public and protect the country.
U.S. Customs and Border Protection is the unified border agency within the Department of Homeland Security charged with the comprehensive management, control, and protection of our nation's borders, combining customs, immigration, border security, and agricultural protection at and between official ports of entry.
Recent Headlines
---