Festival's Youth Orchestra to perform spring concert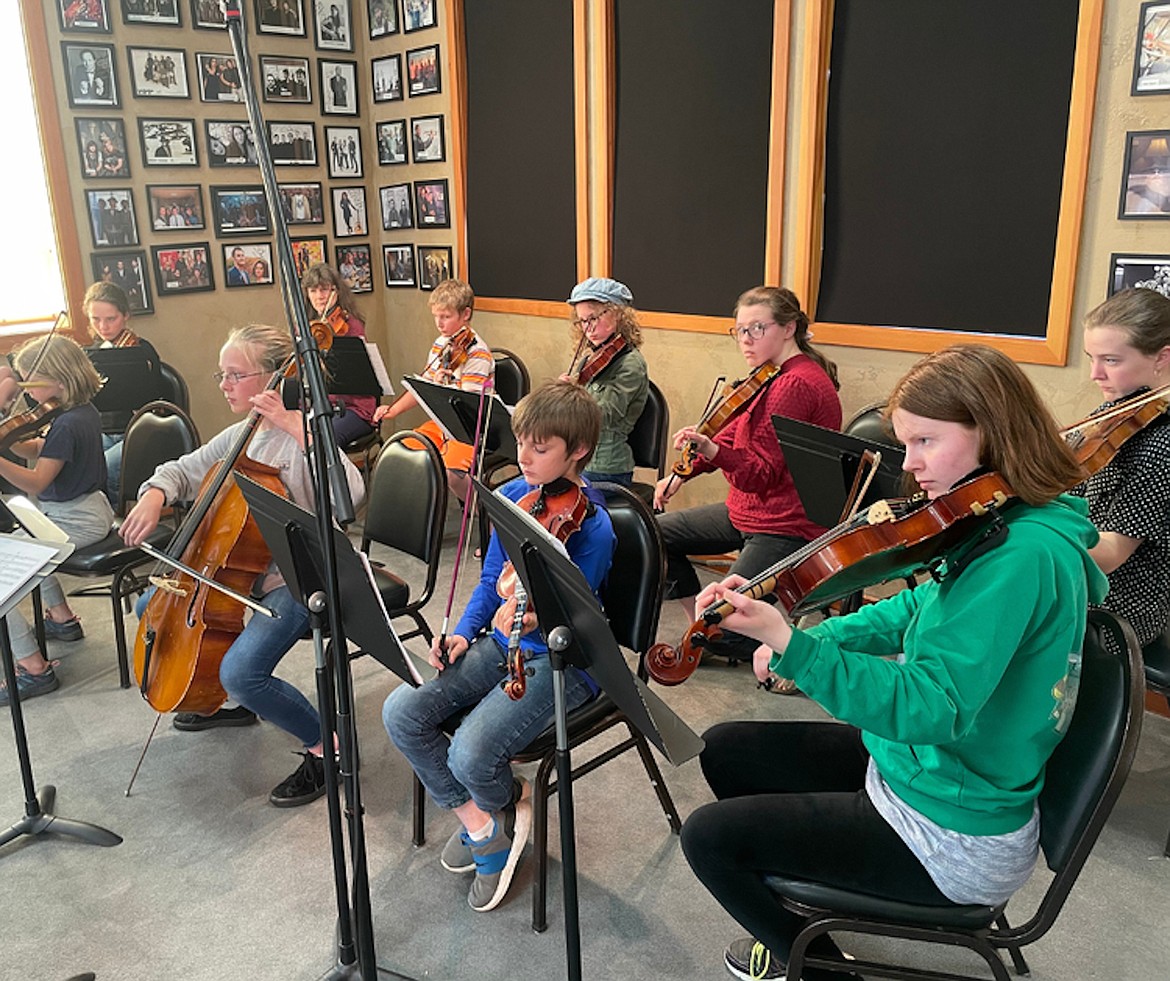 The Festival at Sandpoint's Youth Orchestra will perform their spring concert at the Heartwood Center on Monday, May 15, at 6 p.m. All ages are welcome, and admission is free.
(Photo courtesy FESTIVAL AT SANDPOINT)
The Festival at Sandpoint's Youth Orchestra will perform their spring concert at the Heartwood Center on Monday, May 15, at 6 p.m. All ages are welcome and admission is free.
Classes for the Youth Orchestra began in September 2022 and the spring concert will be its first performance of the 2022-2023 season.
The Youth Orchestra is the longest-standing educational program offered by The Festival at Sandpoint.
In 1998, the Festival Youth Orchestra program was created to help students develop the necessary skills and knowledge to master orchestral string instruments. Over two decades later, the Festival at Sandpoint continues to offer free string classes for students of any age.
Currently, the program is composed of two groups — a beginning orchestra and a continuing orchestra. Both groups are led by Festival Youth Orchestra conductor Karen Dignan.
The beginning class is designed for students who are still getting started but have a basic knowledge of the instrument and reading music.
"The beginning orchestra members are almost all new to ensemble playing, and this is their first experience in an orchestra," Dignan said.
The continuing orchestra class is for students looking to hone their skills and expertise and have some prior experience playing in a group setting.
Students in the Beginning Orchestra Class typically move to the continuing orchestra class after one year, which results in a tight-knit group, both socially and musically.
"The Continuing Orchestra students have been playing together for three years and are maturing in their musical awareness and capabilities," Dignan said.
Both groups are open to any orchestral string players, including the violin, viola, cello, bass and more. Classes are free for all ages and held weekly on Monday evenings.
To learn more, go online to festivalatsandpoint.com/education, reach out to the Festival office by calling 208-265-4554 or send an email to info@festivalatsandpoint.com.
The Festival at Sandpoint is a nonprofit organization that hosts an annual summer performance series in Sandpoint. The 40th annual summer concert series will take place July 27-Aug. 6 at War Memorial Field, an intimate venue on the shores of Lake Pend Oreille.
As a nonprofit, The Festival at Sandpoint strives to provide a rich music experience presenting a wide range of performances in an intimate outdoor setting accessible to local and regional audiences, cultivate culture and ethnic diversity, foster a love of music through ongoing youth education programs and stimulate economic growth for the community.
Information: festivalatsandpoint.com
Recent Headlines
---