LPO Rep heading 'Into the Woods'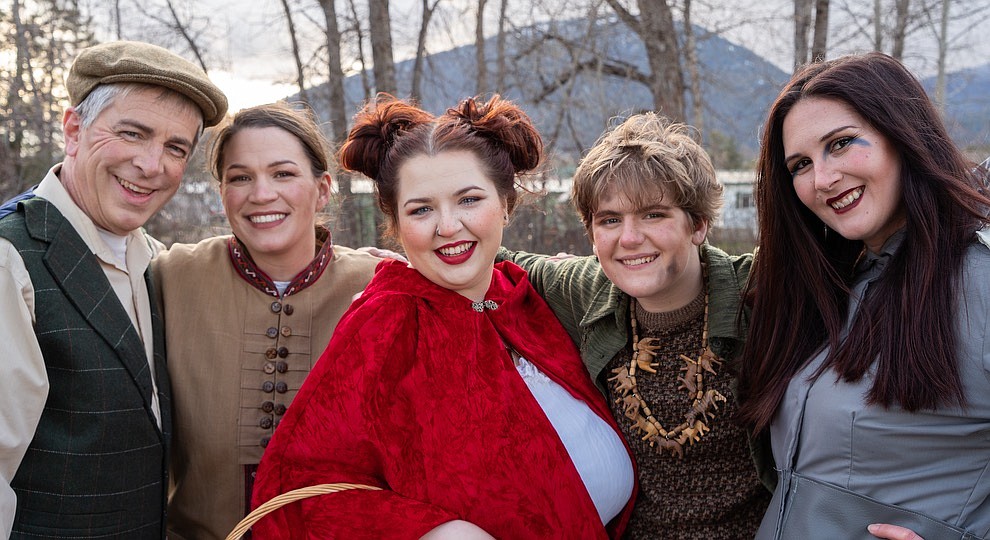 A few of the actors for Lake Pend Oreille Repertory Theater's production of "Into the Woods" pose for a cast photo. Opening night of the production is set for Friday, May 12, with showings also on May 13, 19 and 20.
(Photo courtesy LAKE PEND OREILLE REPERTORY THEATER)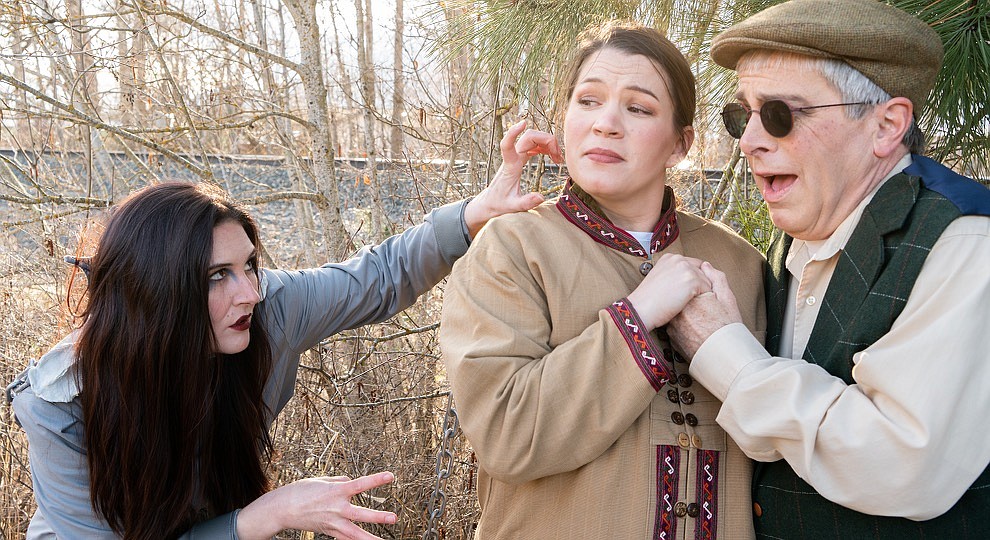 A cast photo for Lake Pend Oreille Repertory Theater's production of "Into the Woods" shows the actors for the Witch, the Baker's Wife and the Baker. Opening night of the production is set for Friday, May 12, with showings also on May 13, 19 and 20.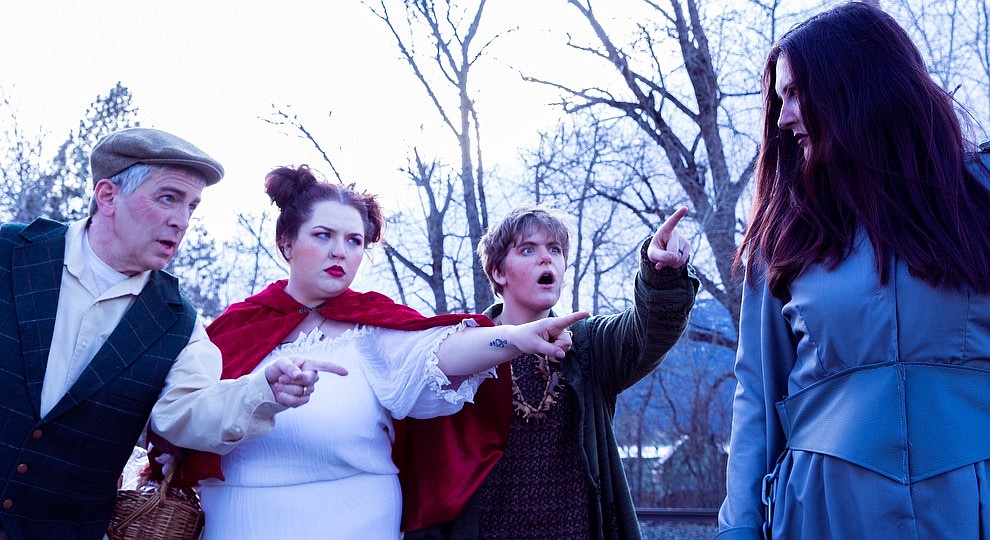 A cast photo for Lake Pend Oreille Repertory Theater's production of "Into the Woods". Opening night of the production is set for Friday, May 12, with showings also on May 13, 19 and 20.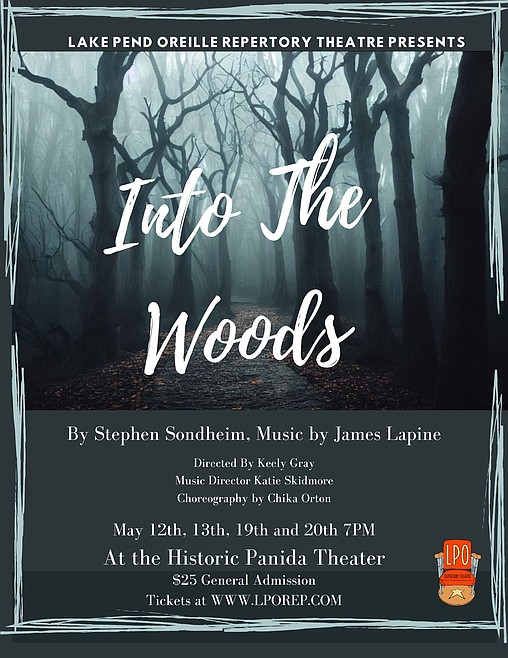 The poster for Lake Pend Oreille Repertory Theater's production of "Into the Woods". Opening night of the production is set for Friday, May 12, with showings also on May 13, 19 and 20.
Previous
Next
SANDPOINT — Like any good fairy tale, "Into the Woods" begins with the classic line: "Once upon a time."
Little Red is there. So is the Baker and his Wife. Cinderella and Rapunzel are there as is Jack, who is en route to sell the cow.
The classic musical weaves the tales of characters from the four fairy tales in their quest for Happily Ever After — and what follows.
"The play is so fun," director Keely Gray said of Lake Pend Oreille Repertory Theater's upcoming production.
The production, slated for May 12-13 and May 19-20, at the Panida Theater, follows LPO Rep's productions of "The Importance of Being Earnest" and "Young Frankenstein" and its "Speakeasy" fundraisers.
"I think I think audiences will be really excited to see this because we've done comedy thus far," Gray said. "And this is a perfect transition for us to kind of do more serious stuff, too, because 'Young Frankenstein' was like slapstick funny, make you just rolling on the floor laughing, and 'Earnest' was like that kind of intellectual comedy that I do think but you, you know, you had so much fun with it. And now this is like the perfect mixture of really witty funny comedy — and then also intertwining lessons of life, and serious things that we all have to face in our time."
For many, their experience with "Into the Woods" might be the 2014 star-studded movie that netted several Academy Award nominations and grossed more than $200 million worldwide. Forget that, Gray said.
"I will say that if you've seen the movie, those expectations are not what we're here to deliver," she said. "… Sondheim specifically wrote this story as two parts. And the first part is basically diving into those classic stories that we all know and going after happily ever after. The second act is what happens after happily ever after and those lessons that we learned in life."
Such as, she adds, when you marry the prince, it's not the end of the story.
"That's actually the beginning of a new one," Gray said. "And so the life lessons that are a part of this show are just tantamount to the whole purpose of the show."
Gray said that shortly after the group completed its run of "Young Frankenstein", cast members kept suggesting other plays and musicals, including "Woods" because they had had so much fun and realized the potential of what the company could accomplish.
So, Gray decided to look it up; however, she wasn't hopeful because the musical has recently made a return to Broadway. That, she added, usually locks up the rights and prevents other productions.
"Lo and behold, it's available," she said.
Once Gray realized the musical was possible, she got with her LPO Rep crew and began plotting out the play's schedule. Getting her "village" in order — costume, sets, props, and everything in between.
"I think one of the reasons why we've been so successful is because I knew from the very beginning because of my training, that I have to have a whole team," she added. "I have to have my team together and we are meeting like six months before we even touch auditions. And we're getting together and we're working on the world, we're creating the concept, the vision. And then by the time we get to rehearsals, it's just executing and going."
That team helps her as a director build that vision and take certain pieces off, "to just sink in and work with the actors and build a show that's beautiful," she added. "It's almost like the production team is the extension of you as the director, which is just such a beautiful thing."
Since it launched more than two years ago, and held its first major production in "Young Frank" in February 2022, LPO has grown, tackling more intricate shows such as "Woods" and launching an education program. That, too, has grown with its initial summer camp attracting 20 youth while its Winter One Acts program attracted more than 70.
Like "Young Frankenstein" and "Earnest", auditions for "Into the Woods" saw a strong turnout — as did the call for all of the supporting disciplines needed to stage a production. It is confirmation, Gray said, that Sandpoint has been ready for something like LPO Rep for a long time as the community dives into its artistic nature and culture.
"Sandpoint's always been a very artistic town and that's probably the main reason that I started this company," she added. "Because growing up here and being in choir and being in theater in high school, it was like, there's so much here. There's so much talent here. We're like this weird little microcosm of artists. And it felt wrong that we didn't have a stable, ongoing, consistent, community-driven theater. And I think just with everything that's been going on, it's just been like, yeah, we need this, hallelujah, we're here, let's keep going."
With three major productions under its belt, numbers are growing for both LPO Rep's audience and its stable of actors and behind-the-scenes crew members. Gray laughs as she confesses to a "shameless" quest to convince others to join the journey.
"I recruit, but I also know that we are very lucky in the people that seem to gravitate towards us," Gray said. "Because it seems to be like, once you find theater, it's like that old adage that it's like a bug that you catch, and you can't get rid of it. It's the truth that it and it brings so much joy."
She often asks herself how she can convince the multi-talented cast and crew to work so hard. She's even asked them that, Gray said. It's a question that generates an incredulous response: "Are you kidding? To have this opportunity to be doing this and having fun. This is like what we've been waiting for."
While some are surprised by the talent and professionalism of those who make up the community's artistic scene, Gray isn't. It is a world she is familiar with, she said, noting her days performing and singing at Sandpoint High School — and her work with LPO Rep and other productions.
"I think a lot of folks who do the acting in the community theater side were hungry for that professionalism, that attitude, that dedication, that responsibility, and the community that it builds, because theater, you have no choice but to become close with these people because you're baring your soul onstage," she said. "And I think that's the draw of it with people is that it's a place where you can feel your feelings, be emotional, be seen, be accepted and, and feel like you're not alone."
And what is next for LPO Rep? Gray said that's an easy question to answer.
"Something that's been coming to me in visions lately is we need a theater," she said. "We need our own performing arts center to really take this to the next level and be like a Spokane Civic, or, you know, a Stage Left and be able to because we have just as much talent if not more than Spokane does, here. And I believe that we could be a destination, I think we already are a destination but I would love for us to be a destination where people know they can see really good professional theater here."
Information: lporep.com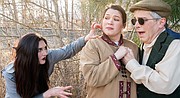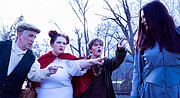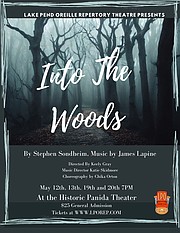 Recent Headlines
---