Class focusing on all things blueberry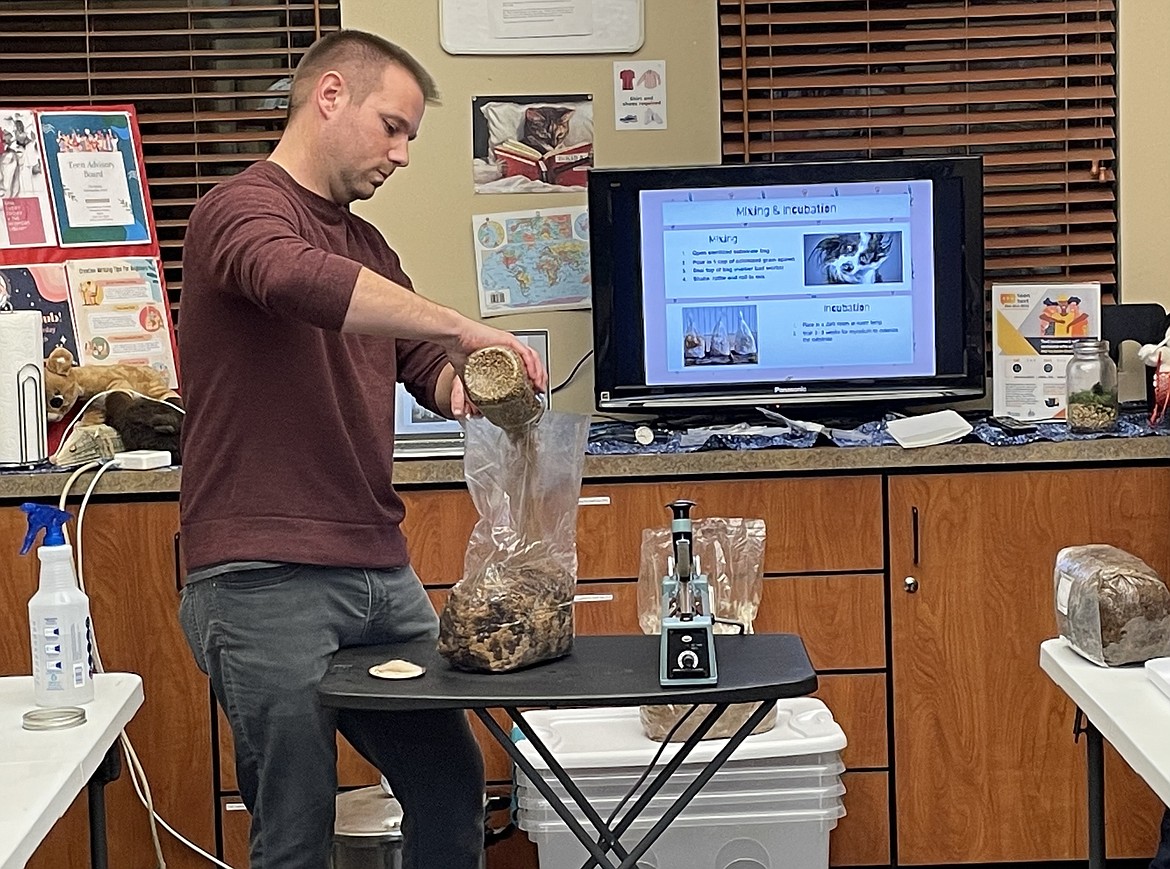 As part of their monthly educational events Newport Community Garden committee recently hosted the Newport Mushroom Company for a mushroom growing class. Their next class will be all about growing berries on May 22.
(Photo courtesy MARY MALONE)
NEWPORT — The Newport Community Garden Committee is "berry" excited to announce its next free class. Riley Creek Blueberry Farm owner Stan Urmann will join the committee at the Newport Library from 10-11 a.m. on May 22, 2023, to talk about all things blueberries. Urmann will discuss plant selection, soil prep, planting, pruning and more.
The event will be held at Newport Public Library, 116 S Washington Ave, Newport. RSVP is required on the Library's event page at pocld.org/events. If you need assistance with registration, call 1-800-366-3654.
The garden is a collaborative project between members of the Pend Oreille County Library District, Friends of the Pend Oreille County Library District, the local WSU Extension and Master Gardeners, SNAP-Ed, and the Pend Oreille Conservation District. Funding has been provided through grants from SNAP-Ed, the Innovia Foundation, Catholic Charities, and an Urban Agriculture Conservation Grant through the National Association of Conservation Districts, as well as fundraising efforts by the Friends of the Library.
Recent Headlines
---