WBCSD: Levy vital to school security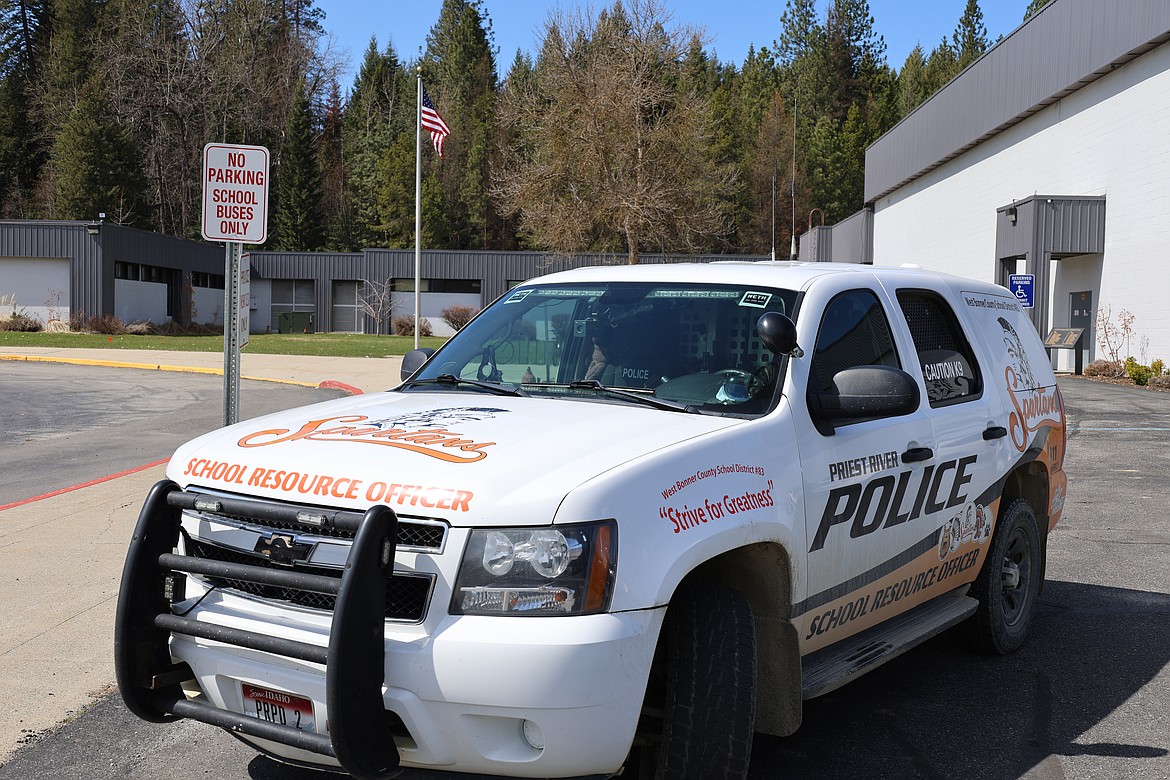 Among the items earmarked for funding in West Bonner County School District's two-year, $4.7-million-per-year replacement levy is funding for a school resource officer.
(Photo courtesy WEST BONNER COUNTY SCHOOL DISTRICT)
PRIEST RIVER — If the West Bonner County School District's levy doesn't pass next Tuesday, school safety will be impacted, district facilities director Ken Eldore said.
Among the items earmarked for funding in the two-year, $4.7-million-per-year levy are safety and security facility improvements and the district's school resource officer.
The proposed levy amount is roughly 33% of the district's annual operating budget and would replace the levy ending June 30.
A contracted position between the school district and the city of Priest River, the levy would cover the $73,103 for the wages and equipment expenses for a certified law enforcement officer to be present each day in the schools and provide on-scene security.
"The SRO leads daily school security operations and maintains the critical and continual connection with security response teams and other responding law enforcement agencies," Eldore said. "The SRO also works with students to mitigate negative behaviors, bullying, and self-harm through a number of intervention practices."
The position was identified for funding through the levy request by the board as the state does not directly fund such position/
Another $366,000 would be earmarked for facility and security needs, Eldore said.
"Although the state of Idaho has announced plans to provide security grants to public schools this year, currently the district does not receive direct funding for school security from the state," he added. "The board identified these funds to be on this levy request to implement critically needed security improvements to schools this summer before the start of the next school year. "
The funds would go directly to school building security and safety systems to fulfill the district's school security improvements plan.
Over the past six years, Eldore said the district has funded and completed over $600,000 in school security improvements, including door and door hardware upgrades, instant lockdown systems, card access systems, and other life safety improvements. Funds from the levy would pay for the remaining projects based on school security best practices.
The improvements and school resource officer positions are vital, Eldore said.
"These are critical to continue effective school security plans that keep students safe," he added.
If the levy is not approved, and if the board cannot find funding for an SRO officer or the security improvements, "school and student safety will be significantly compromised," said Eldore.
Would the district's schools be less safe if the levy doesn't pass, Eldore said that in his opinion they would be.
"I can't imagine that as an outcome," he added.
Recent Headlines
---