Bonner County History - May 14, 2023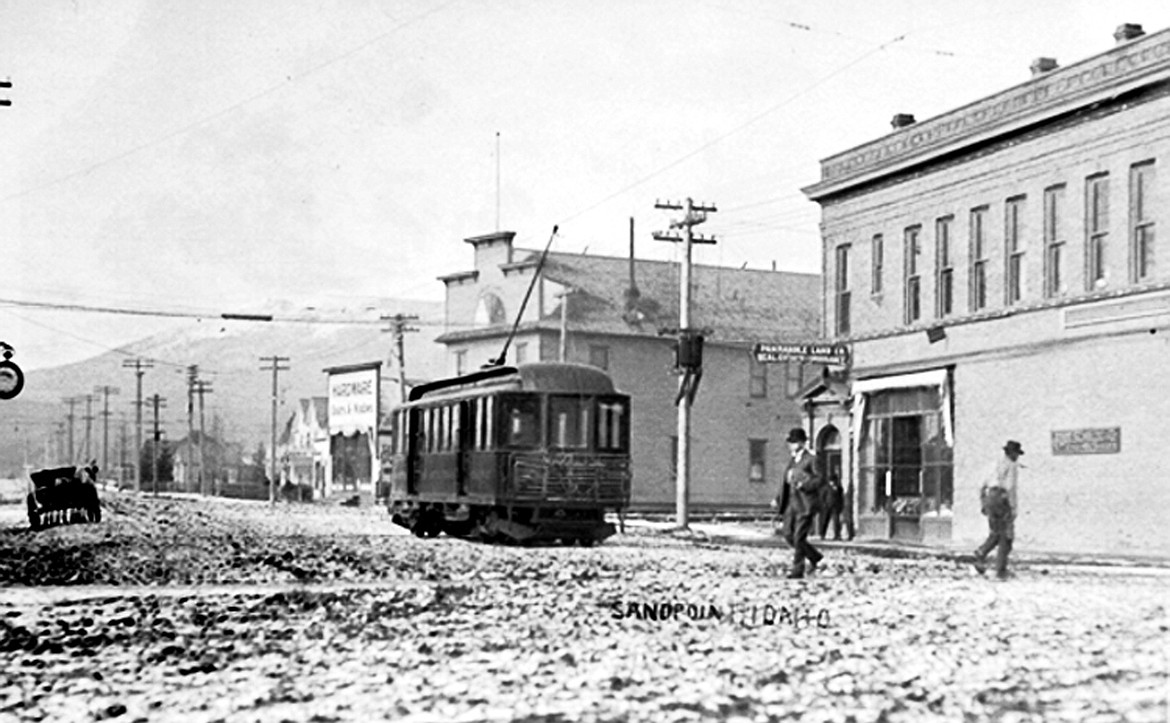 Brought to you by the
Bonner County Historical
Society and Museum
611 S. Ella Ave., Sandpoint, Idaho, 83864
208-263-2344
50 Years Ago
Sandpoint News-Bulletin
May 14, 1973 – HATCHING OUT EGGS
Chickens hatching in Mrs. Susan Puckett's first grade room at Lincoln school are getting the whole school's attention. Teachers, custodians, cooks and students stop by constantly to see how the project is going. The class began with 40 fertilized hen eggs, provided by Richard Bloom and Corny Poelstra, and a goose egg from Sherry Andersen. Ron Converse provided the electric incubator. Chicks began to break out of their shells after 21 days, and by May 4, six had hatched. The lively balls of fuzz delight the whole class. The goose egg is due to hatch May 28.
•••
SNOW IS AT RECORD LOW
May 1 measurements of Schweitzer snowpack confirm that water content reached new lows this season. At the 6100-foot level, Schweitzer ridge had 83 inches of snow with 36.7 inches of water, about 60 percent of the 10-year average and a new low since measurements began 10 years ago. The year 1970 provided the next lowest reading for the ridge.
•••
MRS. DEBACKER HAS FIRST PLANE RIDE
Mrs. Belle DeBacker, 85, 1204 Alder, recently enjoyed her first plane ride when she flew to North Carolina to see her sister for a week-long visit, accompanied by her daughter, Mrs. Helen Slette, Lewiston, and a granddaughter, Janice Kincaid, Seattle. She had not been there since 1911.
75 Years Ago
Sandpoint News-Bulletin
May 14, 1948 – MORE TROUT BUTTONS
The Sandpoint Chamber of Commerce announced today that it has received another shipment of blue trout buttons. These are available to businesses, resorts, charter boat owners and others desiring to distribute them at the cost of $5.50 per 100.
•••
GRAVEL TO IMPROVE PLAYFIELDS
Don Samuelson, Sandpoint recreation board president, said 100 yards of gravel were delivered to the Farmin school and 50 yards each to the Lincoln and Washington schools. The gravel at Lincoln and Washington will be used to improve the school grounds so children will not have to play in the mud. At Farmin, gravel will form the base for blacktop for an outdoor basketball court. At their meeting, the board voted $1000 to the Sandpoint Athletic Booster club to match $1000 of state funds for the proposed war memorial athletic field at Lakeview park.
•••
NEWS FROM HOPE
Commencement exercises will be held at the school house for the eighth grade graduates on Wednesday at 8 p.m.
The annual school picnic will be May 21 on the school grounds. Please bring a covered dish and sandwiches, and dishes for your own family.
Mrs. Margaret Monahan, grade school principal, has asked that names of all beginners for next year's term be turned in to her as soon as possible.
The Civic club is sponsoring a card party to be held in the I.O.O.F. hall Saturday night.
For more information, visit the museum online at bonnercountyhistory.org.
Recent Headlines
---