CFHS seeks to make Grad Night the best yet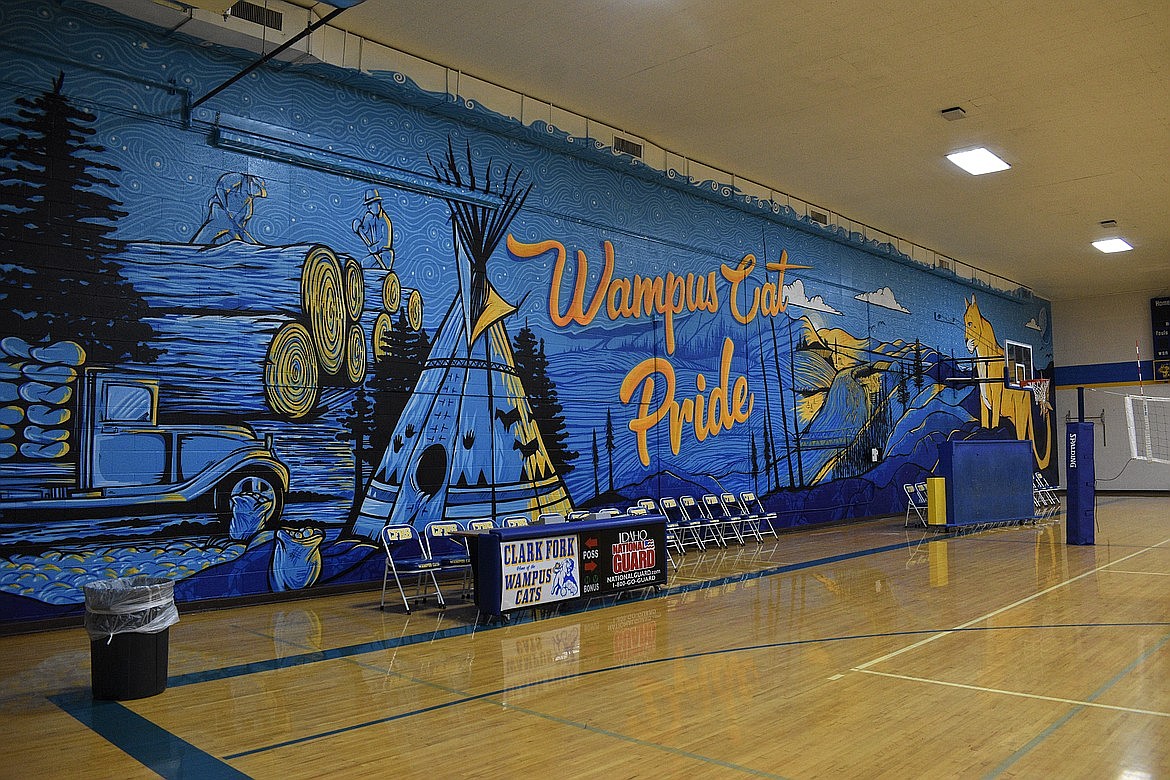 by
CAROLINE LOBSINGER
Staff Writer
|
May 14, 2023 1:00 AM
CLARK FORK — Clark Fork High School parents want to help upcoming grads cap off a special milestone with an even more special night.
With graduation set for June 7, CFHS parents are working to make a Grad Night party for the 20 seniors the best one yet.
"We are honored and excited to help our graduates move from one milestone to the next, starting with a worthwhile graduation night tradition," senior class parents said in a fundraising letter.
The all-night celebration also features lots of fun, food, refreshments and music. Having enjoyed their own celebrations, parents said they wanted to ensure CFHS Class of 2023 seniors have the same memories.
"It provides an opportunity for the graduates to enjoy time together, in a safe environment, before they head off to new and different adventures," they said.
Following graduation, students will travel by boat to a lakefront residence where there will be yard games, a campfire, a jousting pit, an obstacle course, a water relay race and a host of fun activities.
During the party, seniors will have a chance to win prizes such as a new couch, big screen TVs, gas and coffee gift cards and other prizes and gift certificates that will help them start their future and give them lasting memories from their final night as high schoolers.
The prizes were donated by local businesses or purchased with the funds being raised by Grad Night organizers.
"Every penny of the funds raised goes back to these kids to help them make lasting memories and provide some useful items that they can carry into their future," Erika McCall said.
From a taco fundraiser, raffles and auction donations, Grad Night organizers said community support helped make hopes for the best event yet possible.
"We want to thank you, our communities, for your services as well as your support in helping to raise these remarkable young adults," Grad Night organizers said. "There is a lot of truth in the phrase, 'it takes a village to raise a child.' "
That partnership, and the ongoing efforts to raise funds, will ensure the safe and unforgettable event sends a clear message to the graduates: Their community cares about them and their safety.
"It is made possible by the teamwork and contributions of CFHS parents, local businesses and our generous communities," the parents said.
CFHS seniors are Owen Bailey, Hank Barnett, Tre Cirrincoine, Anthony Cohick, Breezy Fournier, Beth Holderman, Brooke Kennedy, Maddox Kurtz, Antonio Mayorga, Thomas Marcum, Ichiro Matsutaro, Alyssa Morton, Trey Mueller, Emily Myers, Gage Ramsay, Ashley Schmelebeck, Nathan Shelton, Paige Valliere, Savannah Weymouth and Joey Young.
A tradition for decades, Grad Night celebrations offer a safe and sober all-night party for graduates to celebrate with friends and classmates. According to the GradNight.org website, the two highest-risk nights for high school students are prom and graduation nights.
"The philosophy and ideals behind the Grad Night movement are interlinked with providing an event that is safe, sober and spectacularly fun," the website notes. "More than 'just a party,' Grad Night is a commitment by parents, school and the community to conduct a great, 'once-in-a-lifetime' celebration. Grad Night is a unique and spectacular celebration that is alcohol- and drug-free. It builds a spirit of togetherness among the graduates as they celebrate with old friends for one last time. A sense of community is developed as everyone works to keep the graduates entertained and safe on potentially the most dangerous night of their lives."
Those with questions can email clarkforkgradnight@gmail.com or call/text Jenny at 208-255-9965 or Michelle at 208-946-3531. Donations should be made out to CFHS Grad Night.
Recent Headlines
---