Bonner County History - May 21, 2023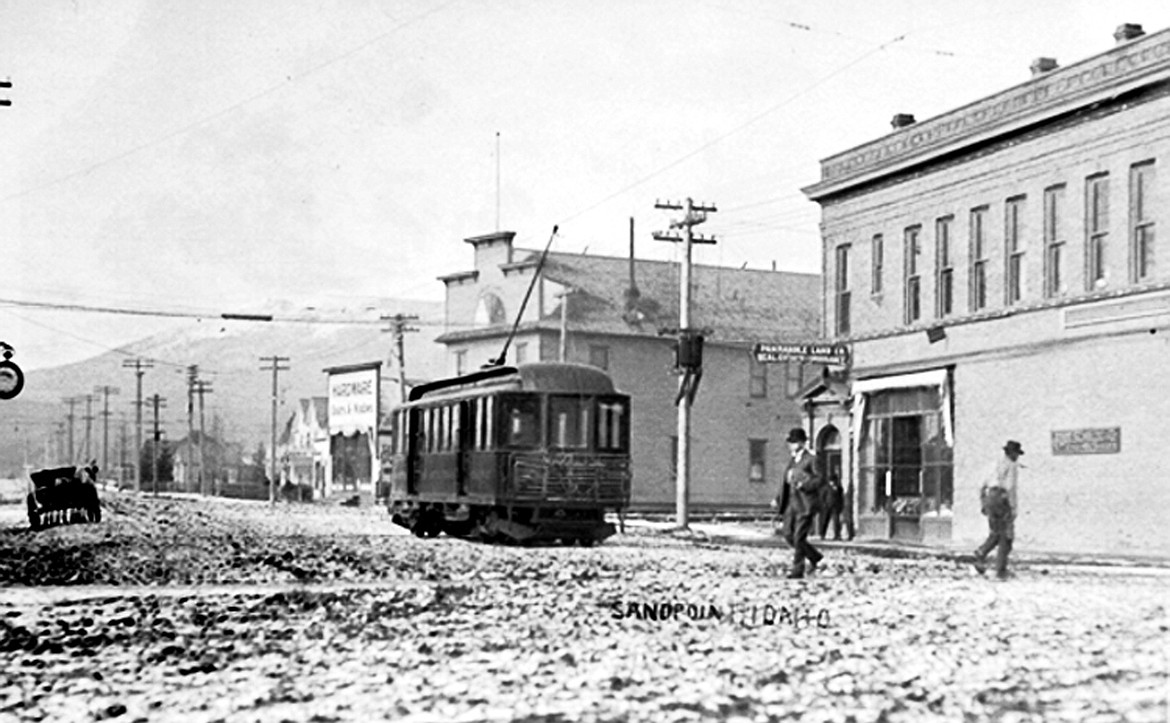 Brought to you by the
Bonner County Historical
Society and Museum
611 S. Ella Ave., Sandpoint, Idaho, 83864
208-263-2344
50 Years Ago
Sandpoint News-Bulletin
May 21, 1973 – RECITAL GIVEN
Piano students of Mrs. Orville Grorud and Miss Kathryn Grorud were presented in recital May 14 in the chapel of First Lutheran Church. Participating were Sarah Marienau, Guy Chicks, Suzann Rudolf, Susan Klatt, Mistie Everts, Michelle Tillberg, Carolyn Greenwood, Jill Greenwood, Jay Harper, Amy Hax, Scott Grorud, Jon Nelson, Torrie Nordgaarden, Alison Grorud, Becky Marienau, Donna Brennan, Lori McAvoy, Helen Gutenberger and Norma Riffle. Other numbers were a French horn solo by Alison Grorud, accompanied by Kathy Grorud, and a vocal solo by Amy Hax, accompanied by Janine Sisson.
•••
BEAUTY SHOP FOR SANDPOINT MANOR
Sandpoint Manor residents can soon have their hair done in a beauty shop setting, as work is nearing completion on a beauty shop for them. The nursing home provided space for the shop, and local business people donated labor, equipment and materials. The shampoo bowl was donated by Jim Berry; plumbing by Fred Darnell; hydraulic shampoo chair by the Sandpoint Jay-C-Ettes and hair dryer by Mr. Sam of Sam's Beauty Shop. Area beauticians have volunteered to take care of the nursing home's patients on a regular basis beginning this week.
•••
GIRLS STATE DELEGATES
Sandpoint Girls State delegates are Patricia Davis, Janet Snedden, Renee Savage and alternate Patsy Beyer. Priest River delegates are Kareen Snider, Phyllis Swanger and alternate Judy Coy.
75 Years Ago
Sandpoint News-Bulletin
May 21, 1948 – LAKE LEVEL AT 2050
The water level of Lake Pend Oreille stood at 2050 Wednesday, 5½ feet under last year's high water mark, reached on May 15. Measurements earlier this month indicated there was a large volume of snow yet to come down through the creeks and streams tributary to the lake. Oldtimers contend and with good reason that the peak of the high water in Pend Oreille is usually reached within a few days of the last visible snow on Baldy.
•••
FIRE DESTROYS HUDON BARN
On Friday the poleyard jeep went to the John Hudon place on North Boyer where children playing with matches in a barn set the structure afire. All the jeep could do was keep the fire from spreading to other buildings, as it had gotten too much of a start. In addition to the building, the fire destroyed a ton of oats, a ton of baled straw and three pigs.
•••
REV. HARRO WILL SERVE PRESBYTERIANS
The Rev. and Mrs. Lewis Harro and their small son arrived here Tuesday to take up their home at the Presbyterian manse. Rev. Harro has been chosen pastor to succeed Rev. H.E. Penhalurick, who resigned his pastorate here last fall to become a faculty member at Whitworth college. Rev. Harro, a graduate of Princeton university's theological school, has been serving as pastor at Post Falls.
For more information, visit the museum online at bonnercountyhistory.org.
Recent Headlines
---