Deshon's dedication to community earns WOW honors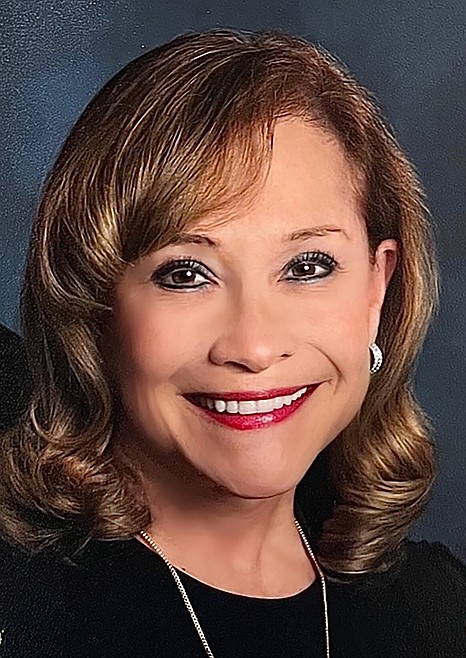 Donna Deshon has been selected by the Women Honoring Women Committee to receive a Lifetime Achievement Award in recognition of her many years of service to the community.
(Courtesy photo)
by
BARBARA BUCHANAN / Contributing Writer
|
May 21, 2023 1:00 AM
There is little Donna Deshon wouldn't do to help her community, her friends or anyone in need.
It's no wonder then that the Women Honoring Women Committee is honoring Deshon with a Lifetime Achievement Award in recognition of her many years of service to our community.
Donna moved to Sandpoint when she was just 12 years old and is a proud graduate of Sandpoint High School's Class of 1973. Donna was nominated for this award by a number of former Women of Wisdom. They extolled her leadership, her drive and determination to succeed, her remarkable fundraising and decorating skills and her unwavering dedication to the Sandpoint community.
Donna started her own downtown business, All Smiles, in 1989. Longtime residents will fondly remember both its bright pink façade and the pink Volkswagen Beetle Donna drove with the All-Smiles logo. Donna soon ascended to the presidency of the Downtown Business Association. During her tenure, she helped organize and fundraise for the first community Christmas tree. She became a member of CAMS — Chamber Ambassador Members of Sandpoint. She later served the city of Sandpoint as a member of the Planning and Zoning Commission.
Donna served on the Festival of Sandpoint Board under three different executive directors.
The list of organizations Donna has volunteered for and donated to is a long one: The Festival at Sandpoint, Lost in the '50s, Kinderhaven, Sandpoint Jr. Miss, Community Assistance League, the Better Together Animal Alliance, Bonner General Health, and its Healing Garden to name a few.
When the Festival needed to raise money for a new tent, Donna gathered her friends together and put on a fundraising dinner under the old tent. They succeeded in raising all the money needed to purchase the new tent.
Donna was the first person (after Carolyn Gleason) to raise her hand as a volunteer for Sandpoint's iconic "Lost in the '50s." She recalls spending an entire day in the bucket of a Cherry Picker inside the Exhibition Hall at the Bonner County Fairgrounds covering the ceiling with crepe paper for a Lost in the '50s dance concert. In the early years of The Festival of Trees, Donna recruited her Bunco group to decorate a tree. Their tree sold for the highest amount in Festival history. Donna and Dan were awarded the 2002 Kinderhaven Angel Award in recognition of their generous support of Kinderhaven. Donna volunteered at Bonner General Health as, fittingly, "a pink lady."
Although Sandpoint is her home, Donna is proud of the fact that she is a third-generation Hawaiian, born in Honolulu. Her great-grandparents settled in Hawaii in 1902. Donna's father was in the military and the family traveled frequently. They left Hawaii when Donna was six months old and lived in several states before finally settling in Sandpoint. Donna married Ed Ostrom in 1980. The couple had three children, Michelle, Stacie, and Edward. They later divorced. Donna relates that she met the love of her life, Dan Deshon, while attending a CAL function in 1987. Donna and Dan married in 1990. Following their retirement, the couple now split their time between Sandpoint and Palm Springs.
The Women of Wisdom who nominated Donna shared that Donna has quietly and anonymously, without recognition, helped many community members throughout her lifetime. As an example, they relate how she organized a benefit at the Panida to help pay the medical costs for a community member's cancer treatment. Her friends laughingly say that Donna has the unique ability to get people to join in and support her various community projects like "lemmings heading to the sea."
The community is invited to join Donna's friends and the committee in honoring Donna and her fellow recipients on June 17, at a gala brunch. Reservations will be accepted until June 9, from Diane Stockton at 208-290-6362 or stockton_diane@yahoo.com.
Recent Headlines
---