Seven individuals, four relays medal for Sandpoint at 4A state track and field championship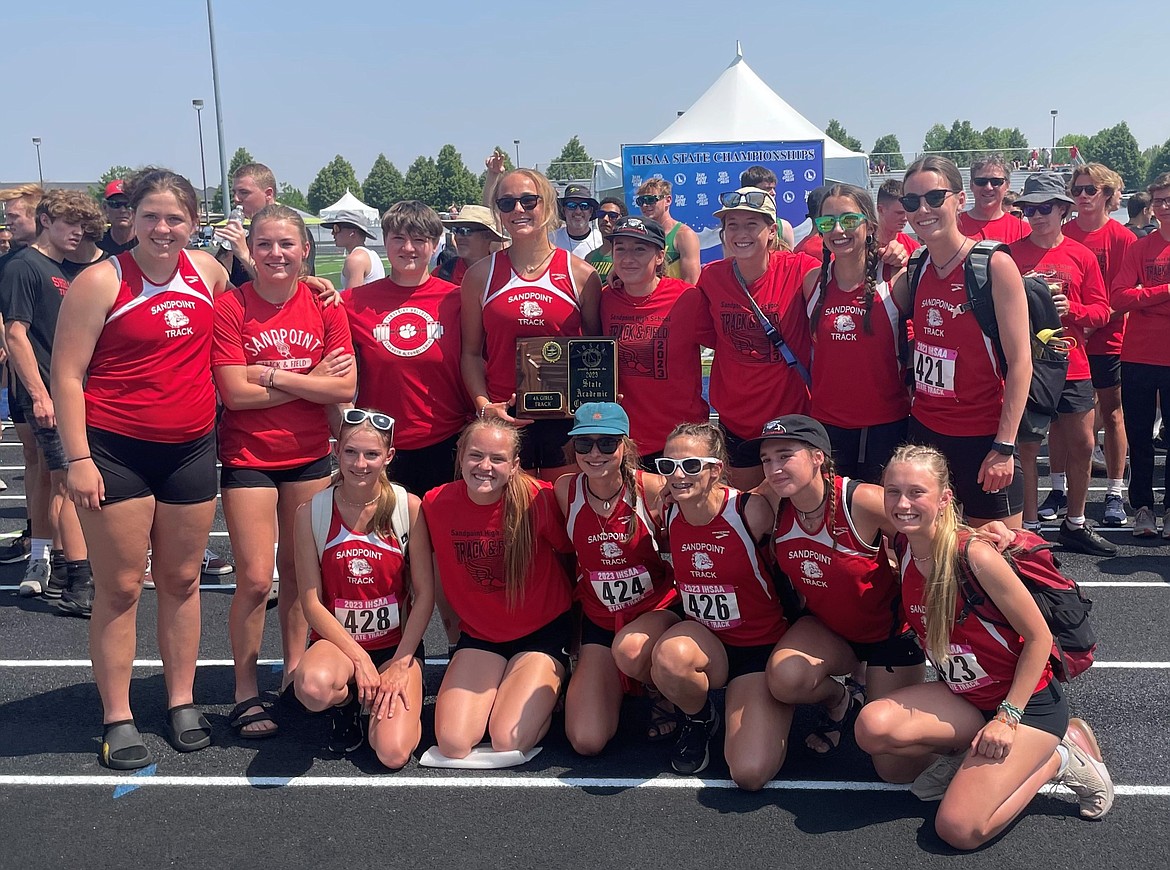 The Sandpoint girls track and field team poses with their academic achievement award at the state championship in Meridian. The team had a combined 3.86 GPA this season.
(Courtesy Photo)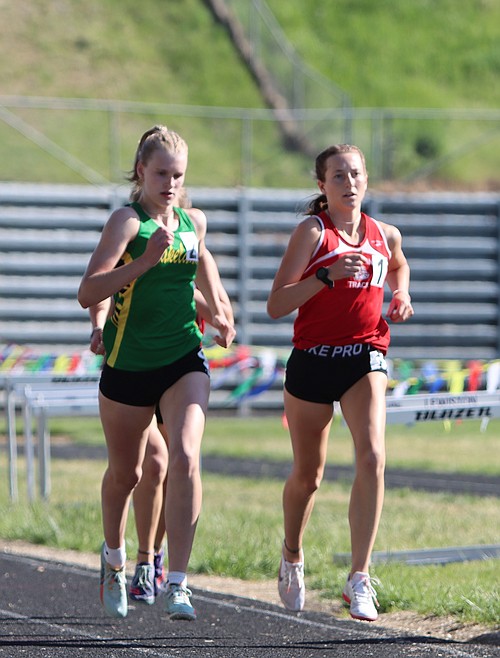 Maren Davidson leads after the first lap of the 800-meter run at the 4A regional championship earlier this season.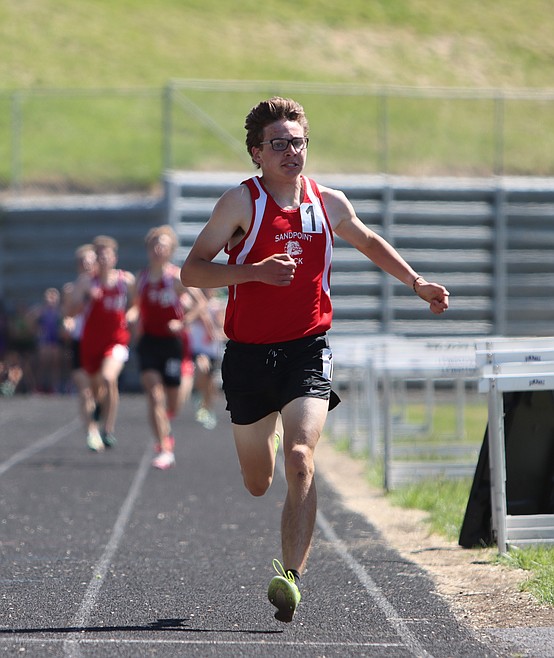 Nathan Roche crosses the line in first in the 1600-meter run at the 4A regional championship earlier this season
Previous
Next
by
MAX OSWALD
Sports Reporter
|
May 23, 2023 1:00 AM
After a successful first day at the Idaho 4A state track and field championships at Mountain View High on Friday, the Sandpoint track and field team continued to perform on Day 2 by bringing home seven more medals.
Rusty Lee added to his collection of medals by placing third in the high jump with a jump of 6-2. Lee placed third in the 110-meter hurdles and second in the 300-meter hurdles on Day 1. His 300-meter hurdles time of 38.20 seconds is a new school record. The senior will take all of his talent to Eastern Washington University next season.
Nathan Roche ran a time of 4:25.91 in a stacked 1600-meter field to place eighth. Roche's new personal record is roughly nine seconds behind the school record.
Roche and Lee were also part of the boys sprint medley relay that finished in fourth place with a time of 3:37.79. The 1600-meter SMR team consisted of Roche, Lee, Ryder Haynes, and Isaac Schmit.
Rounding out the stellar performances for the boys was Klein Fragoso, who placed fifth in the pole vault with a vault of 13-0.
The boys placed eighth overall out of 25 teams in the state with a score of 32 points.
For the girls, in addition to Devin McDaniel's second-place finish in the pole vault, a plethora of Bulldogs continued to succeed on Day 2.
Ivy Smith, who was named the state champion in 4A girls shot put the previous day, placed fourth in the discus with a throw of 112-0. Alexandra David did not finish too far behind Smith; the junior threw 106-3 to put herself in seventh place. Both of the girls will be returning next year for the Bulldogs.
Maren Davidson picked up four medals — one solo and three relay. Davidson finished fifth in the 800-meter run with a time of 2:22.47, a season best for the senior. She was also a part of the sprint medley relay, which placed fifth, the 4x200 relay that placed fourth and the 4x400 relay that placed sixth.
Senior Anna Reinink finished sixth in the 100-meter dash with a time of 12.90 seconds. She has dropped her times significantly since the start of the season. Reinink was also a part of the 4x200 relay and the 800-meter SMR.
Other Bulldogs who contributed on the relay teams were Aliya Strock, Noah Roark, Ani Vick, Grace Rookey and Lily Richardson.
The girls placed fifth overall out of 25 teams in the state with a score of 44 points.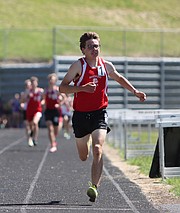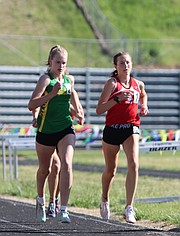 Recent Headlines
---