McCormick honored for a lifetime of service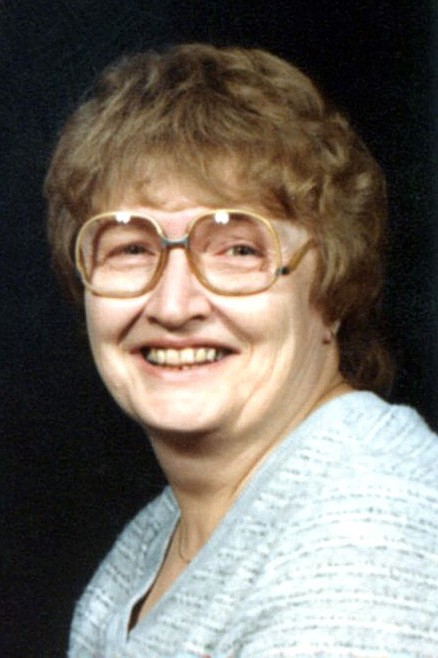 In recognition of her contribution to Bonner County as a teacher, a principal, and a lifelong educator, the Women Honoring Women Committee honors Joan Francis McCormick with a posthumous Lifetime Achievement Award.
(Courtesy photo)
by
BARBARA BUCHANAN / Contributing Writer
|
May 25, 2023 1:00 AM
"It is the supreme art of the teacher to awaken joy in creative expression and knowledge." (Albert Einstein)
In recognition of her contribution to Bonner County as a teacher, a principal, and a lifelong educator, the Women Honoring Women Committee honors Joan Francis McCormick with a posthumous Lifetime Achievement Award.
Joan was born March 18, 1937, in LaGrande, Ore. She married Ron McCormick in 1957. The couple were happily married for 47 years. In 1966, Joan, Ron, and their children moved to Sandpoint. While raising three school-aged children, Joan pursued her goal of a college education. Online courses did not exist in the 1960s. Joan took classes at night and in the summers, traveling back and forth to Coeur d'Alene and Moscow. Joan began her teaching career at Lincoln Elementary (now Lake Pend Oreille High School) in 1970 while finishing her college coursework. She received her BA in education from the University of Idaho in 1971
Joan taught full-time and continued her education. In 1974, she received her Master of Education degree. Joan was offered the principal's position at Sagle Elementary. Joan's youngest daughter, Terri Benda, was attending sixth grade at Sagle that year. She fondly recalls her mother asking her permission to accept the job as her principal. With Terri's blessing, Joan accepted the job, becoming one of the first women principals in the Bonner County School District.
Joan had an inclusive vision for Bonner County which she hoped might ensure success for all. She had long-term and diverse memberships in many community organizations: She was a Sagle Lakeside 4-H leader and a Girl Scout troop leader. She was an active member of the Sandpoint Presbyterian Church, the Bonner County Education Association, the Sandpoint Chamber of Commerce, Sandpoint Junior Miss, and Alpha Delta Kappa, an honorary service sorority for women educators. In 1972, Joan was named "Outstanding Young Woman of the Year" by the Sandpoint Jaycettes. She volunteered with Hospice, the Bonner County Election Board, and Fair Board, and hosted many Shrine Club functions. Joan was also a business owner. She and Ron were the original owners and operators of the Stove Corral in downtown Sandpoint. In the last year of her life while she was battling cancer, Joan and her family participated in the Relay for Life to raise money for the American Cancer Society.
When Ron's job took the couple to White Sulphur Springs, Mont., for four years, Joan taught a program for special needs students and established an adaptive math curriculum that is still used there today. When she retired as a professional educator, Joan continued her commitment to education as a private tutor for students struggling with reading and math.
Joan fought a losing battle with cancer. Prior to her death in 2004, the Sagle community held a gathering in the Sagle School Library in appreciation of Joan's contributions to the community. More than 75 people attended, many waiting in the hallway, to thank Joan for the impact she had on their lives and the lives of their children. Cancer took Joan's life April 19, 2004. Her children shared that she faced this final challenge, as she did every challenge, with dignity, grace, courage and honor. At her funeral, the Sandpoint High School choir sang in honor of all the choir concerts Joan attended during her lifetime.
Joan was an educational pioneer and an inspiration to many. Her proudest accomplishment was achieving a college education and a master's degree in the early 1970s while raising three children and working full-time. Through grit, determination and a love of learning, she was able to make a positive impact, not only on her own children's lives, but on the lives of countless children. Joan McCormick was truly a Woman of Wisdom, and the committee is honored to recognize her. The Gala Brunch honoring Joan and her fellow recipients will take place June 17, 2023, at the Ponderay Events Center. Reservations will be accepted until June 9, 2023, from Diane Stockton at 208-290-6362 or stockton_diane@yahoo.com.
Recent Headlines
---