Bonner County History - May 30, 2023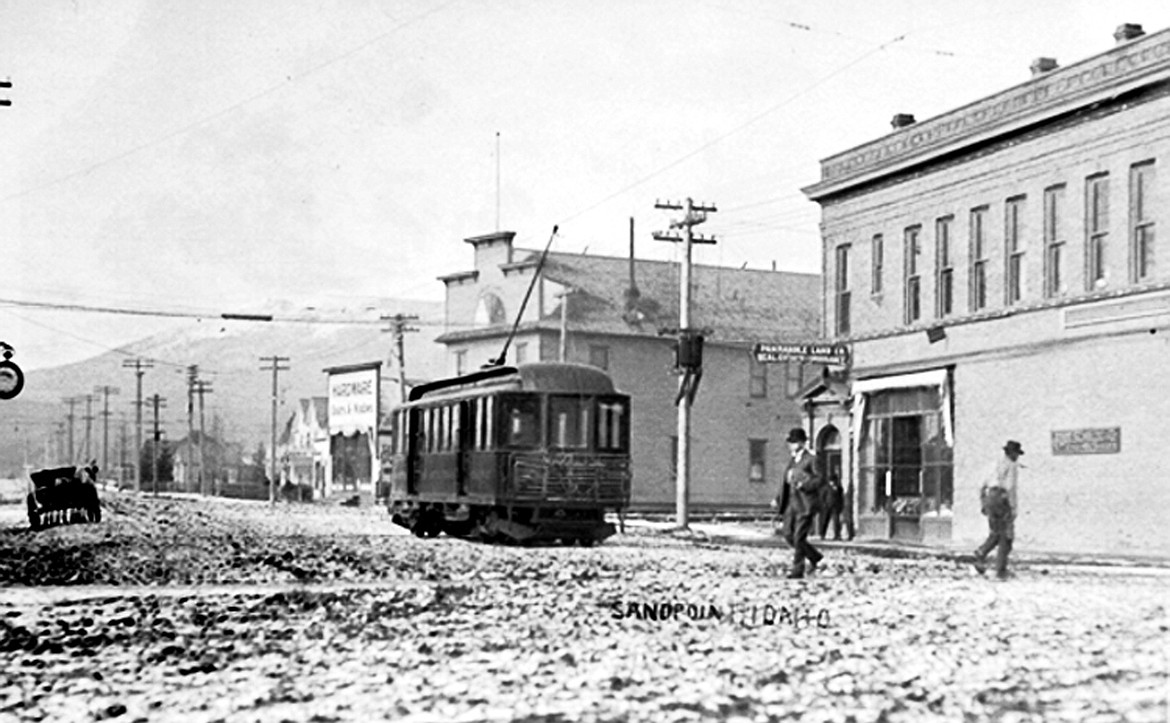 Brought to you by the
Bonner County Historical
Society and Museum
611 S. Ella Ave., Sandpoint, Idaho, 83864
208-263-2344
50 Years Ago
Sandpoint News-Bulletin
May 30, 1973 – EWARTSVILLE
As the Northern Pacific Railroad was built across North Idaho, many villages sprang up along the right of-way to accommodate construction crews. Some died as soon as the tracks were layed (sic), but others flourished, and developed to serve the people moving into this virgin country. Clark Fork, Hope, Ponderay, Kootenai and Sandpoint are towns that survived. Some that didn't were Cabinet, Ewartsville, Prescott, Hangtown, Ventnor and Pack River. Ewartsville was located between the railroad and the North Fork of the Clark Fork River where it enters Lake Pend Oreille. Relics found over the past ten years indicate it has been used since the early 1800s by Indians, Chinese railroad laborers, loggers or Fur Traders. Broken deer bones, musket balls, trade beads and other fur trade items suggest it was used during the time the Hudson Bay Co. controlled the fur trade, before1840. Chinese crockery, coins, wine and opium bottles and walls of wooden shacks show it was used during the railroad construction, and the large cables anchored into the riverbank were used in later years for holding logs as they were driven downriver. Indian use on this site was light, as their main camp was further west along the sandbar. The site was covered with about two feet of river silt prior to Albeni Falls Dam, but high water and wave action in recent years uncovered the relics and the lower portion of shack walls, which are preserved in the mud where they were lined up along the river bank. By W.R. Peterson, Bonner County Historical Society.
75 Years Ago
Sandpoint News-Bulletin
May 30, 1948 – REC PROGRAM STARTS
The summer recreation program at Lakeview park is underway under the supervision of C.S. Barlow. The program, for children of all ages, runs each week day from 9 a.m. to 5 p.m. When college is out, Dick Thomas and Colleen Ebbe, assisted by Patsy Patton and Bill Leniger, will take over the program.
•••
NEW MOOSE LODGE INSTITUTED
Sandpoint again has a Moose lodge. Sunday at the Community hall, Sandpoint lodge No. 1437 was instituted with 40 members initiated. The lodge has purchased the lot just south of the Standard service station at First and Pine and has also negotiated for the former Legion hall which will be moved some time next month to the new location and will become the new Moose lodge hall. Sandpoint has been without a Moose lodge for six years, although the women's group has continued to function.
•••
HIGHWAY 10-A IN GOOD SHAPE IN MONTANA
Highway 10-A in Montana between Trout Creek and Thompson Falls, which has been in bad shape due to late spring rains, has been bladed now and is in the best condition it has been so far this year.
•••
TRASH BURNING PERMITS TO BE NEEDED
Fire permits for burning trash will be required starting June 1, said Fire Chief Claude Simon. Permits can be obtained at his office in city hall.
For more information, visit the museum online at bonnercountyhistory.org.
Recent Headlines
---