First "All in for ALS" fundraiser successful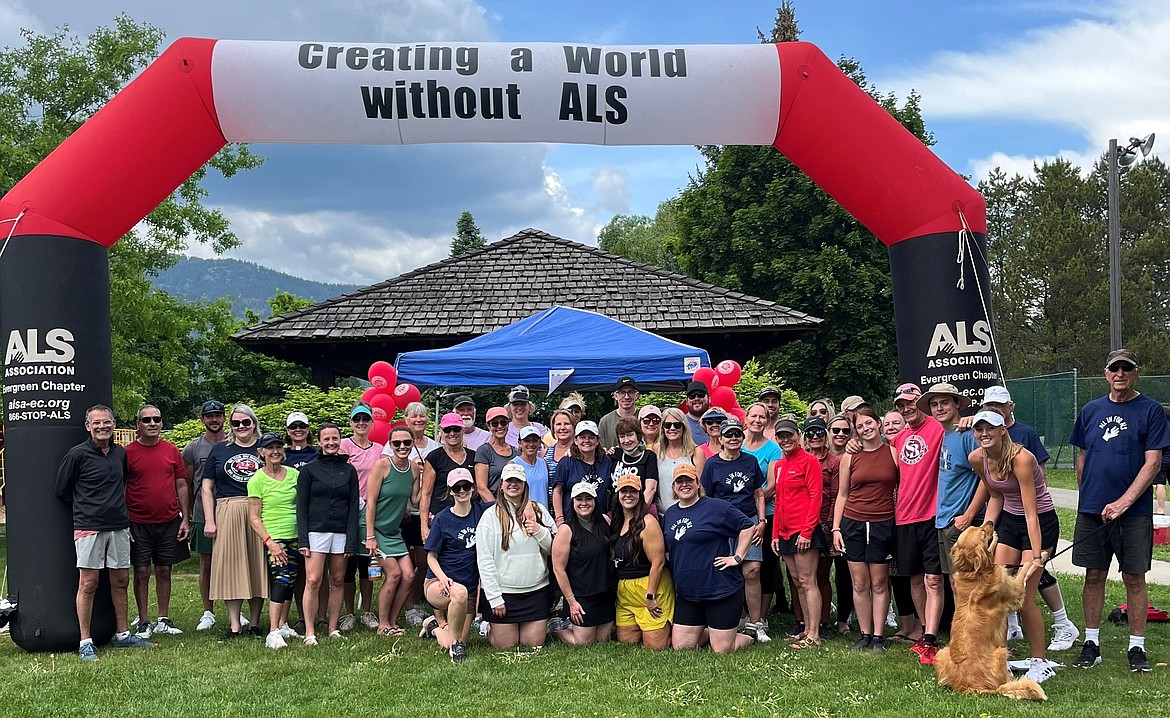 All in for ALS volunteers and participants pose for a group photo on Saturday.
Photo by MAX OSWALD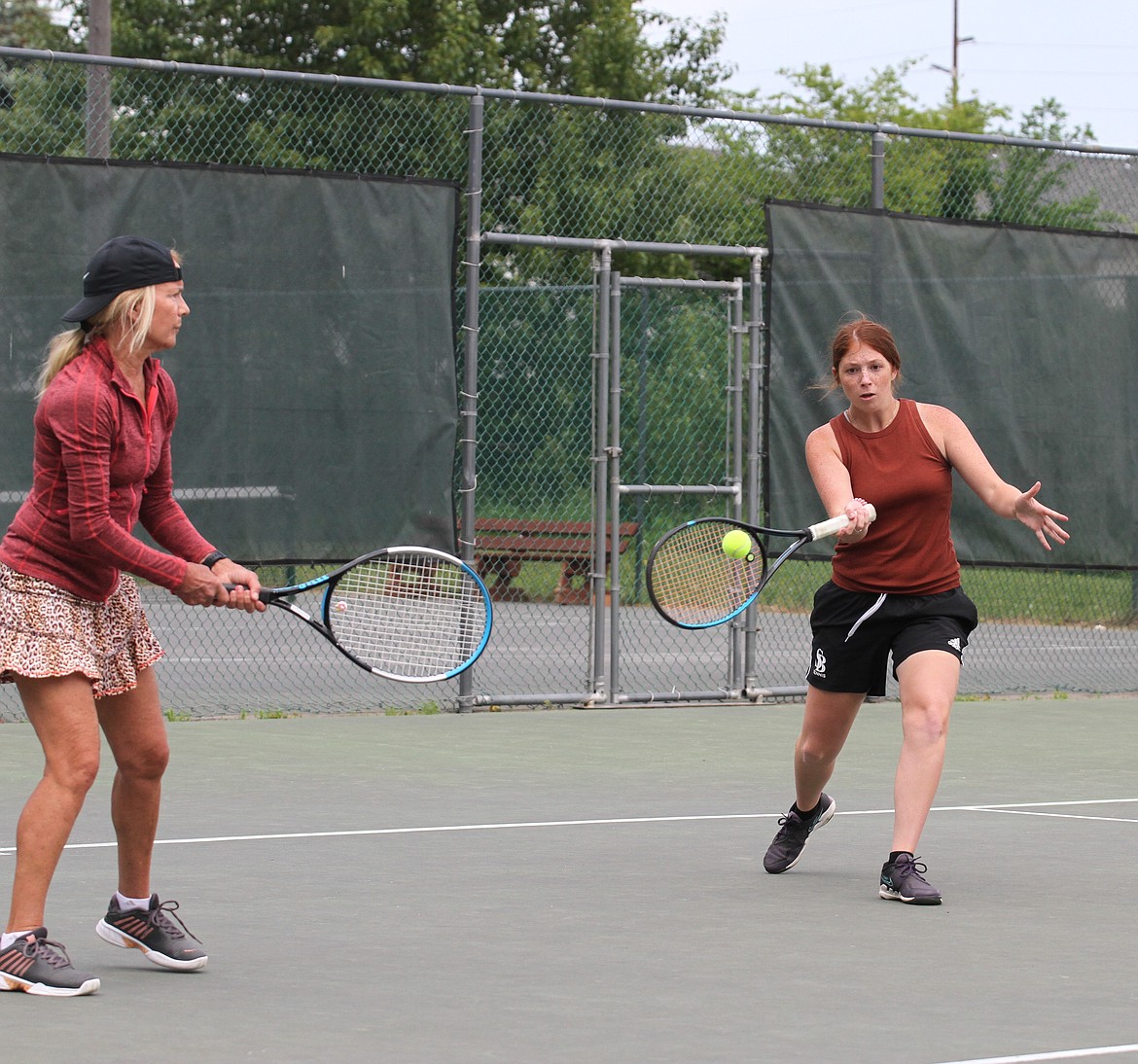 SHS tennis player Maisie Brazill gets ready to use her forehand while her partner watches in a semi-final match.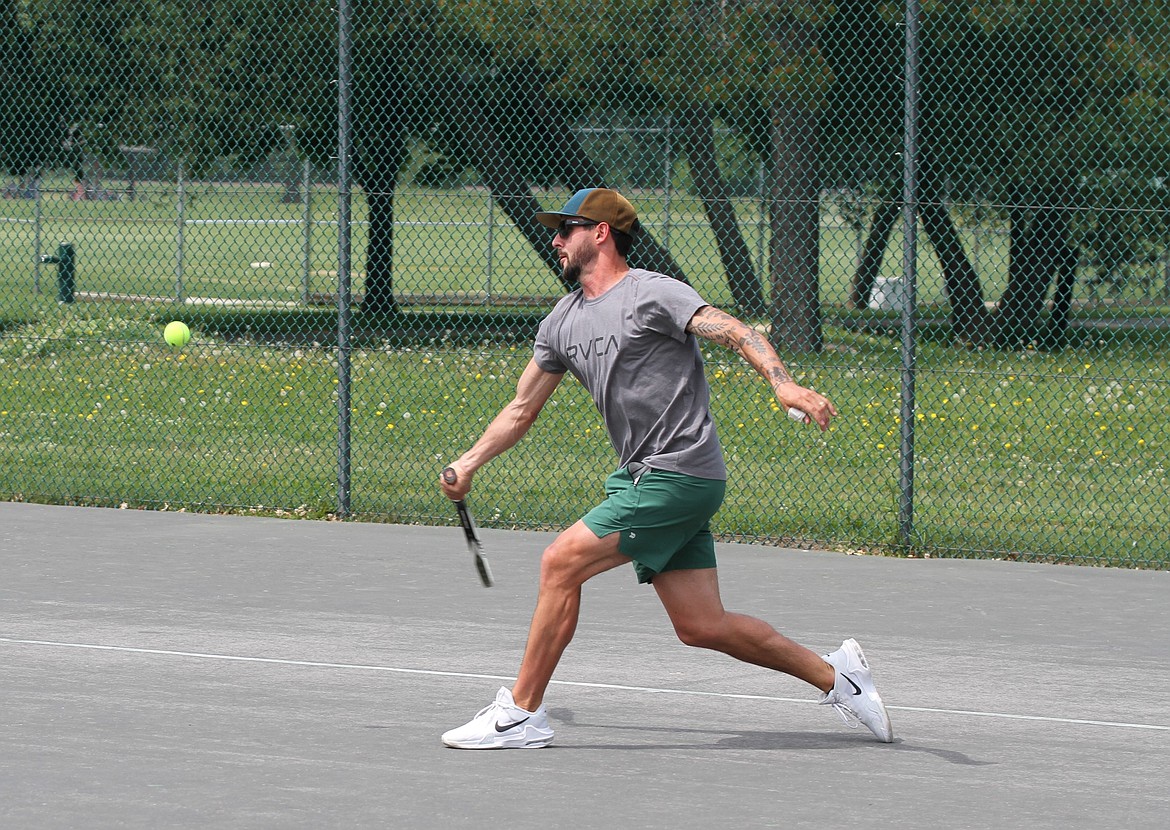 A competitor reaches out for ball in one of the tournament's draw matches.
Previous
Next
by
MAX OSWALD
Sports Reporter
|
May 31, 2023 1:00 AM
SANDPOINT – Hundreds came out to fight against ALS at the first annual "All in for ALS" fundraiser at Travers Park on Saturday. Amyotrophic lateral sclerosis, known as ALS, is a nervous system disease that affects nerve cells in the brain and spinal cord.
The event, which included a tennis tournament, walk-a-thon, and raffle, brought the community together in its shared fight against ALS.
Most of the walk-a-thon participants were finished by the late morning, but the tennis tournament went into the afternoon and finished up just before a thunderstorm rolled into the area. Competitors of all ages came out to play – some played for fun and some gave it their all.
When all was said and done, over $12,900 was raised for the ALS Evergreen Chapter to provide support to those in the community suffering from ALS.
According to the All in for ALS event website, the organizing committee wanted to make sure that whatever they were able to raise would benefit the community directly — with funds going to a local organization providing local support to local people.
The event was deemed such a success by organizers that they have declared they are planning to hold the event again next year. Travers Park will be undergoing construction next year, so organizers may have to bring the event to a different location in Sandpoint.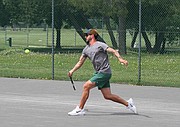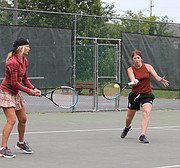 Recent Headlines
---