Winter fans invited to pray for snow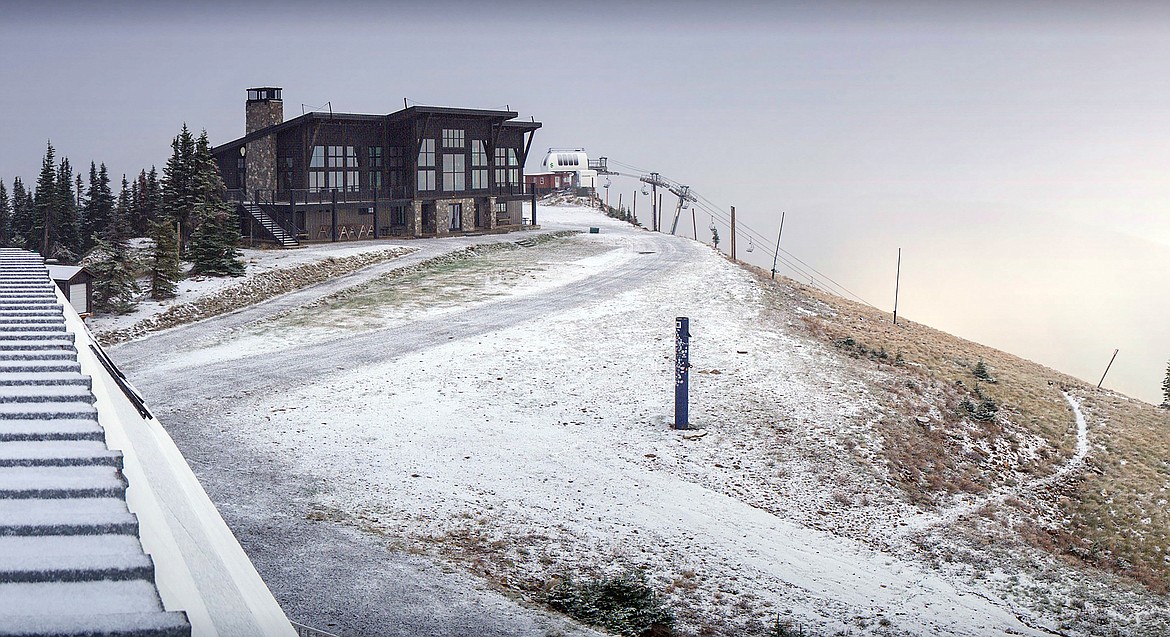 "First snow at the summit," Schweitzer resort officials posted in mid-September of the dusting of the white stuff making its first appearance on the mountain. However, there has been precious little snow since then and the community is invited to pray for snow at an event on Saturday.
(Photo courtesy SCHWEITZER)
Warm weather and sunny days have come and gone in Sandpoint and ski bums are now focusing their attention on the weather forecast.
More specifically: When will the snow get here?
"[Indian summer] came and went last weekend," The Hive staff said on social media. "Now, it's all snow blowers, snow machines and waxing your boards; or if you ask my wife or mom, it's 'Christmas movies on Hallmark' season."
Those who can't wait for Schweitzer to open its slopes are invited to The Hive this Saturday to participate in the annual Pray for Snow Party. Attendees are invited to dress in their best retro ski gear, wear their goggles, meet fellow ski bums and pray for the best season the mountain has ever seen.
"For me, [I can't wait for] the escape," said snowboarder Michael Taylor. "Getting out and trying to challenge myself each weekend, tackling different aspects of the mountain — that's what I look forward to the most."
The RUB, a popular band in the area, will be kicking off the party. Beverage "sacrifices" to Ullr —  a Norse god often associated with winter, skiing and snow sports —  will be made throughout the night in an attempt to bring about a great snow season at Schweitzer.
"My favorite thing is being able to hit the South Bowl for some steep turns and then going to the terrain park right after," said skier Blake Leisegang. "It gives you the best of both worlds."
Tickets are available for presale for $10 each plus taxes. Attendees are also able to purchase tickets at the door for $15 plus taxes. Schweitzer season passholders can show their pass at the door to get in for $10.
The event will run from 7 to 11:30 p.m. Attendees must be 21 years or older to enter the premises and identification will be checked at the door.
Recent Headlines
---