Trinity announces restaurant's closing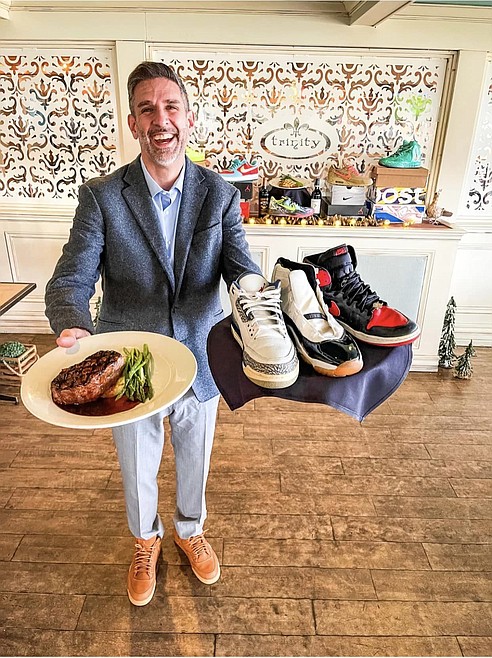 Owner of Trinity at City Beach, Justin Dick, announced that the restaurant will be closing Saturday, Nov. 4.
(Courtesy photo from Trinity at City Beach's Facebook page)
by
EVIE SEABERG
Staff Writer
|
November 3, 2023 1:00 AM
SANDPOINT — After 14 years, Trinity at City Beach has announced it is closing its doors.
"Given the uncertainty of Trinity's future at the current location and the prospect of significant off-season losses, it is with a heavy heart that Trinity at City Beach will have its last day of the year Saturday, Nov. 4," owner Justin Dick said Thursday.
Without concrete projections for property updates, Dick said it was difficult to picture a future for the restaurant at its current location. The Best Western property, where the restaurant is currently located, changed hands over a year ago. While he has a good working relationship with the new owners, Dick said he can't move forward with the winter season while plans for property redevelopments are still uncertain. 
"I have been operating Trinity on a month-to-month lease for some time," he said. "While redevelopment is currently slated to happen in the next year or two, I can no longer continue to maintain the winter operating losses while trying to continue to put band-aids on a building that has needed serious repairs for the past 10-15 years and the operations of my two other restaurants."
Maintaining the  building becomes more of a struggle each year, especially as the weather brings even more obstacles, he said.
"Just today, we have nine buckets catching water with the rain coming in," he said. "... It's sad to go this early, and it happened rather quickly as well, but we had to get it in before the winter season because November is just brutal, and it doesn't get much better until the sun comes back out again."
Dick mentioned the challenges that are often faced by businesses in Sandpoint during the off-season.
"Many businesses have significant negative cash flow due to low customer volume," he said. "At the same time, many businesses retain their staff regardless of how bad the business can be during the winter months."
He said how thankful he is for his staff, visiting and local customers, and friends that supported his efforts. Dick said the biggest struggle in this season is navigating new homes for his staff, some of which have been working for him for up to 16 years.
"We have watched each other grow as human beings, community members, and parents," he said to his staff. "Every single one of you has changed my life for the better while working together, side by side for all these years.  Many of you will have opportunities at my other operations, 113 Main and Jalapeño's, over the course of the next couple of weeks, but I won't be able to hang on to everyone."
If he can't find a spot for someone at one of his other restaurants, he said he is hoping to help assist employees with finding new work somewhere else.
"I don't know if we'll be able to reopen for the summer or relocate or ever open Trinity again at this point; much discussion is still needed to determine how Trinity's future plays out," Dick said.
He is currently in the process of contacting future reservations to move them to one of his other restaurants, 113 Main, where he will also honor Trinity gift certificates.
"Thank you to everyone that has made it possible to operate such an amazing business for 14 years in Downtown Sandpoint," he said. "We have been the longest lessee of this property since its inception and I'm proud of everything we have accomplished while being here. Please come visit us at 113 Main and Jalapeños for all your culinary needs."
Recent Headlines
---