NIC hosting Gathering of the Bands concert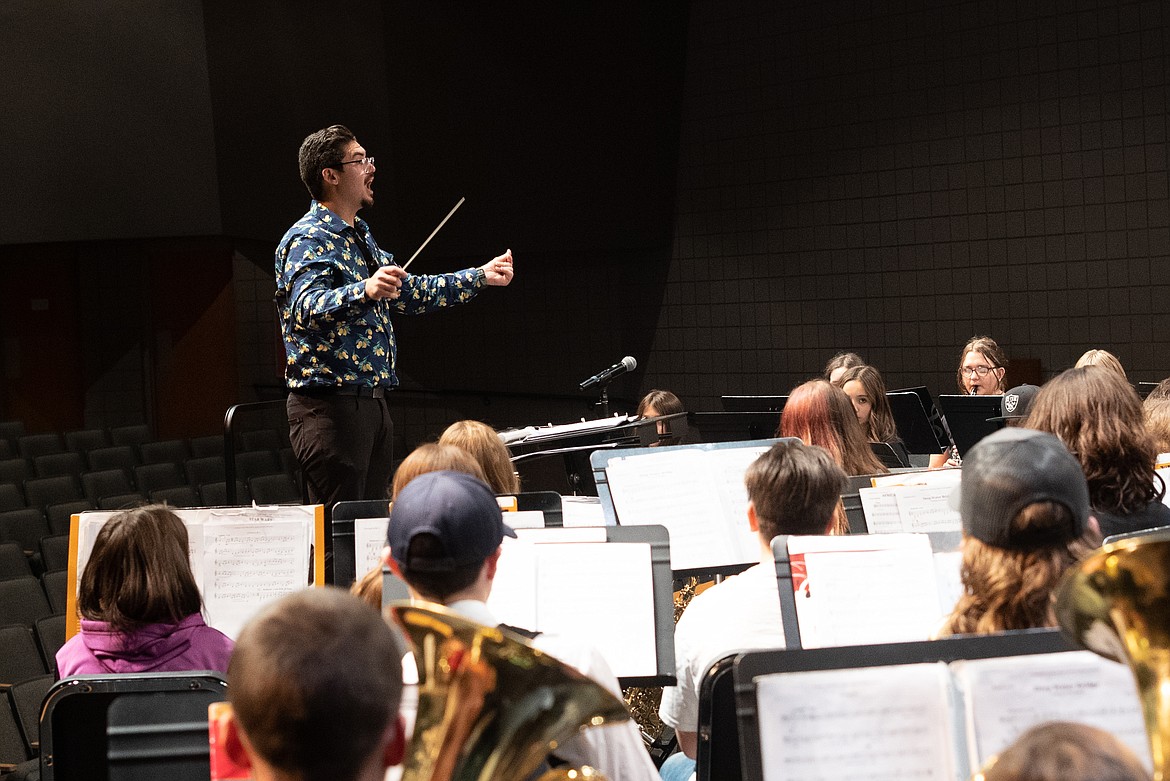 Former NIC Director of Bands Bryan Hannaford conducts a middle school band practice in preparation for NIC's Gathering of the Bands on Nov. 9, 2022, at the Boswell Hall Schuler Performing Arts Center on NIC's Coeur d'Alene campus.
(Courtesy photo)
|
November 7, 2023 1:00 AM
North Idaho College's music department will host its annual Gathering of Bands concert at 7 p.m. Nov. 8 and 9 at the Boswell Hall Schuler Performing Arts Center on NIC's Coeur d'Alene campus.
The performances are free and open to the public.
The Gathering of the Bands concert brings local middle school bands to perform with the NIC Wind Symphony.
The middle school band performance is comprised of students from area schools conducted by local musician Tom Tucker. On Wednesday the mass band will perform: "Fallen Timber," "Bring on the Grease" and "Patriot Salute." On Thursday the mass band performs "Atlantis," "Ritmos Latinos" and "Armed Forces Service Songs." 
The band will recognize attending veterans by asking them to stand during their branch's song. The mass bands are followed by a percussion ensemble led by local professional percussionist James Schmehl.
The North Idaho Wind Symphony will perform John Williams' "Liberty Fanfare," a piece written to celebrate the 100th anniversary of the building of the Statue of Liberty. The symphony is set to perform other titles including "Lonely Beach," a song commemorating the landing at Normandy in 1944, along with popular compositions "Sleep" and "Transcendent Journey."
The mass band will join the wind symphony to conclude the concert with a performance of "Stars and Stripes Forever."
The North Idaho College Wind Symphony is a performance group consisting of NIC students and community members and is open to the public.
Information: NIC Music Professor Terry Jone, 208-769-3258 or tmjones@nic.edu
Recent Headlines
---