Amy Lynn Tibbetts, 50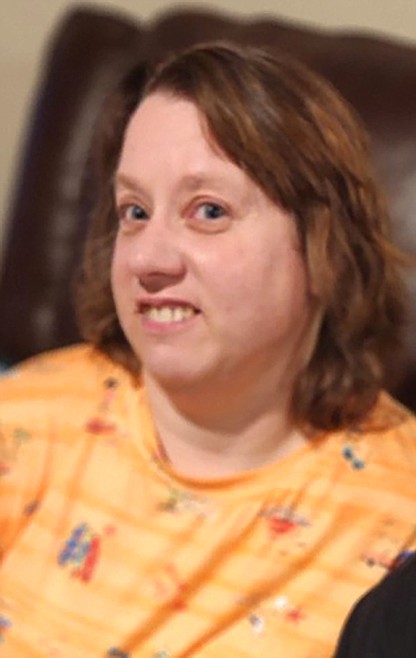 |
November 8, 2023 1:00 AM
Amy Lynn Tibbetts, March 27, 1973 to Nov. 6, 2023, was born in Sandpoint, Idaho, to Steve Tibbetts and Bonnie Reasor.
Amy lived in Sandpoint until she moved to Kenmore, Wash., and graduated from Inglemore High School in 1994.
Amy was full of life. She would light up a room, loved the Special Olympics, fishing and hunting, but Amy's greatest treasure was her family and especially her nephews and nieces. Amy (Sissy) had the biggest heart and would do anything for anyone. When you needed help Amy was the first one to help out! 
Amy will be dearly missed to all who knew her. She was definitely the life of the party!
Amy is survived by her parents, Bonnie and Jim Reasor of Athol, Idaho, and Steve and Ann Tibbetts of Twin Falls, Idaho; a brother Dennis (Rhonda) Tibbetts of Hansen, Idaho; two sisters Linda (Bill) Jackson of Tacoma, Wash., and Lydia (Randy) Sanders of Everett, Wash. Amy is also survived by several by several niece and nephews.
Amy was preceded in death by her uncle, Kelley Branning; and grandparents, Tracy and Pete Branning, Mertle and George Tibbetts.
There will be a viewing from 2 p.m. to 5 p.m., Thursday, Nov. 9, 2023, in Coffelt's Funeral Chapel. A graveside service will be conducted at 11 a.m., Friday, Nov. 10, 2023.
A celebration of life will be the week of Thanksgiving, time and date to be determined.
As we all have heard Amy tell us "I love you more than the bears poop in the woods."
Family and friends are invited to sign Amy's online guest book at www.coffeltfuneral.com.
Arrangements are under the care of Coffelt Funeral Service.
Recent Headlines
---