Rescue dog recovers tragic wounds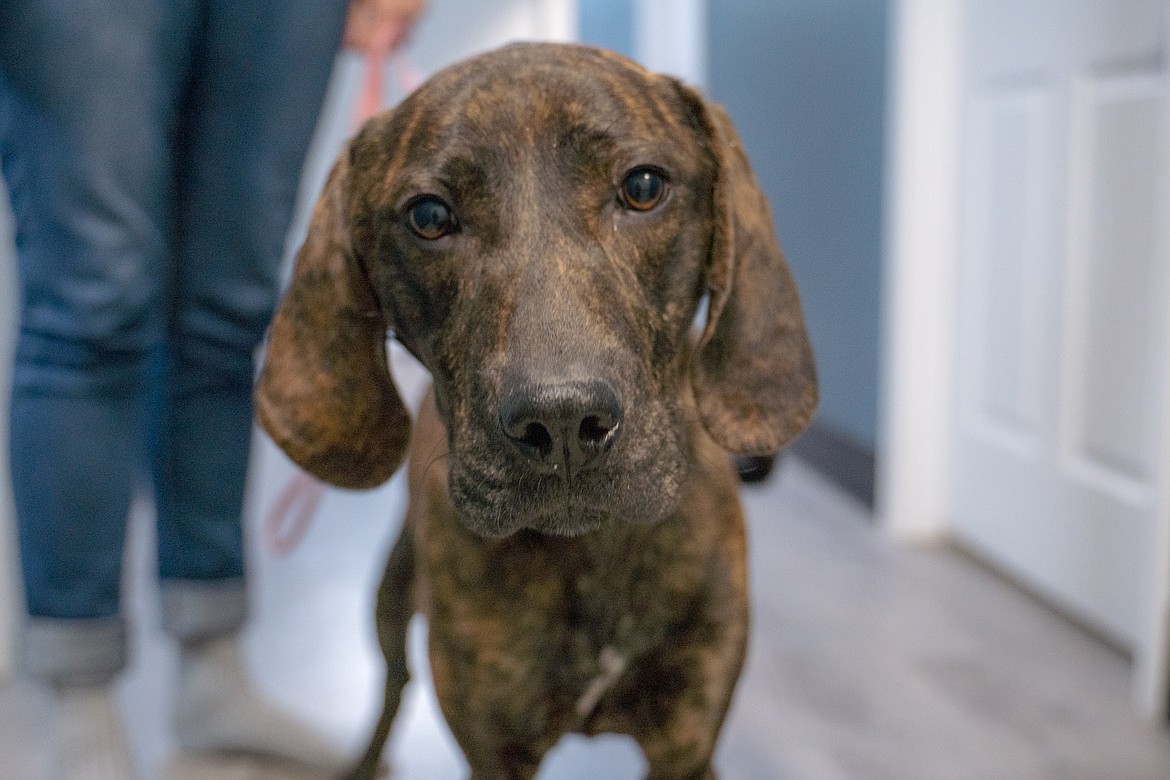 After being brought to Better Together Animal Alliance, Beaux, a hound mix, was examined by a medical team who found that he had survived a gunshot wound and was severely malnourished.
(Courtesy photo from Better Together Animal Alliance)
SANDPOINT — Beaux, a recently rescued hound mix, has miraculously survived a gunshot wound to the head.
After being brought to Better Together Animal Alliance by good Samaritans in October, a medical team examined the dog and took X-rays, unsure of the nature of his injuries. They found that he had survived a gunshot wound and was severely malnourished. The veterinarian at North Idaho Animal Hospital estimated his injuries were around a week old, Andrea Nagel, director of storytelling and partnerships at BTAA, said. 
"It was clear he was in pain and was confused about what was happening, but he was surrounded by compassionate veterinary professionals who helped him with pain medication," BTAA officials said on their webpage. "Our team did everything they could to keep him comfortable, and volunteers generously gave their time to help him move with physical therapy throughout his first night."
The next morning, Beaux was able to get to his feet with limited stability and coordination. As part of Beaux's treatment, his veterinary team immediately started him on three meals a day with ingredients like pumpkin and high protein treats.
Paige McGowan, development director at BTAA, has been fostering Beaux while he recovers.
"Beaux is the sweetest dog I've fostered," McGowan said. "He's gentle, curious, and loves to be by your side. He's still gaining weight, and adjusting to the impact of his injury, so a little extra patience is required to help build his confidence. He's learning to do stairs and to walk on different textures of flooring. He enjoys walks and sniffing everything. He is still very much a puppy and is very teachable. He loves treats, scratches, and meeting new people. One look in his eyes, and you can tell he's a soft-hearted dog who will give you all his love."
BTAA is looking for help from the community and is accepting donations to cover the financial cost of his care. They are also looking for a home to foster Beaux until he is medically cleared to be adopted. 
Those interested can contact the alliance for more information at 208-265-7297 ext. 100.
Recent Headlines
---