Bonner County History - Nov. 9, 2023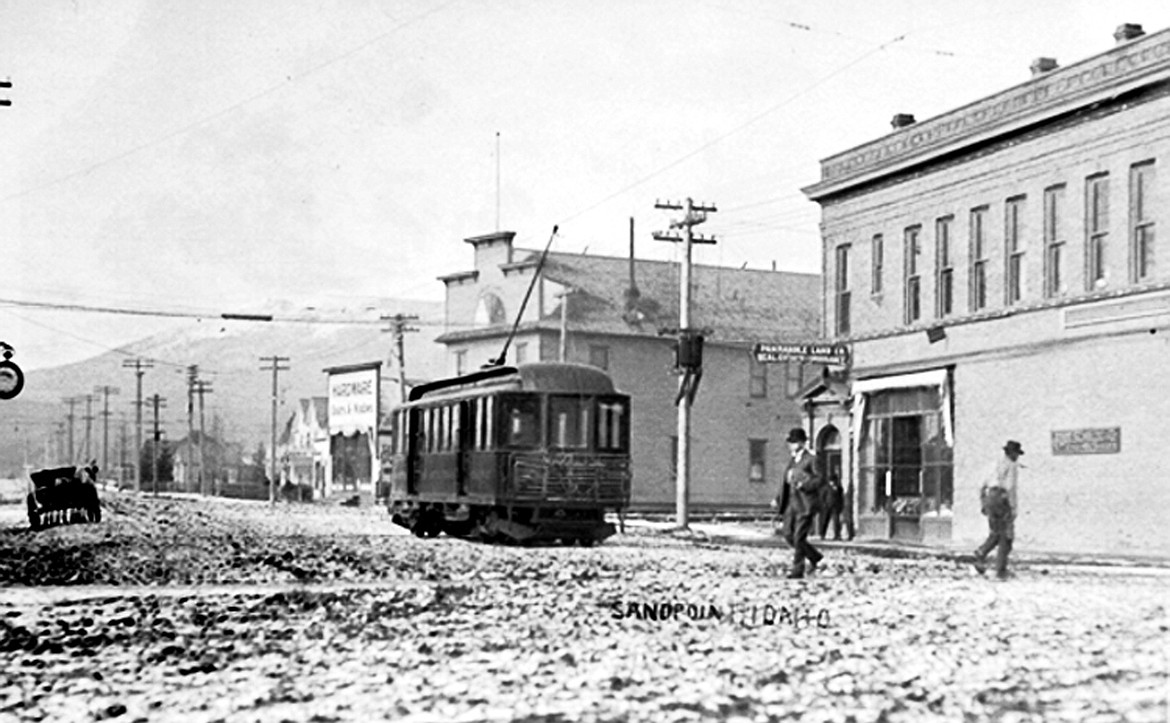 |
November 9, 2023 1:00 AM
Brought to you by the
Bonner County Historical
Society and Museum
611 S. Ella Ave., Sandpoint, Idaho, 83864
208-263-2344
50 Years Ago
Sandpoint News-Bulletin
Nov. 9, 1973 – FIRST ICY TASTE OF WINTER
Wind-whipped snow and temperatures in the teens gave Bonner County an early taste of winter last weekend. Northern winds drove powder snow across the county, and below freezing temperatures quickly iced roadways and brought drifts as deep as two feet. Snowfall ranged from four inches to as much as 12 inches. Traffic slowed and a number of minor accidents were reported. Trees were toppled by wind gusts and there were reports of brief power and telephone outages. A window at the Sandpoint Elks Club was blown out while U.S. Rep Steven Symms was speaking Saturday night. Based on weather forecasts predicting heavy snow Sunday night and Monday morning, a decision was made by District 82 school officials to close county schools Monday. The storm did not develop in the intensity forecast, however, and students received what one school official termed a "free-ride day off." 
•••
DREISBACHS NOTE 60TH ANNIVERSARY
Mr. and Mrs. Harry Dreisbach celebrated their 60th wedding anniversary Oct. 21 with a family party in their home in Hope. They were married Oct. 21, 1913 in the home of Mr. Dreisbach's brother, Ed Dreisbach, by the Rev. Bray of the Presbyterian Church. The Ed Dreisbach home was located above his business, the Star Market, which is now the location of the Ben Franklin Store [323 N. First; in 2023, site of Hen's Tooth Studio]. 
75 Years Ago 
Sandpoint News-Bulletin
Nov. 9, 1948 – DINING ROOM OPEN
The new Elks club dining room has been opened to members and their ladies and guests, it was announced by Tommy Schneider, club manager. 
•••
LEGION OPENS NEW BOWLING ALLEYS
Tonight sees the opening of the American Legion's new alleys in the Legion building, it was announced by Roland Parker, who has supervised the work of installing the alleys for the past three months. Mayor Don Diehl has been invited to roll the first ball to officially open the alleys at 8 o'clock tonight. Installation of the alleys, which were purchased as surplus from Farragut, represent a $10,000 investment. The alleys are in the basement of the Legion building, under Hayworth's Dutch Oven Bakery [First Avenue at Bridge Street].
•••
STORES TO CLOSE ARMISTICE DAY
Sandpoint stores will be closed Armistice day, Nov. 11, it was announced by a merchants' committee after a survey of the business district. It has been the custom of merchants in Sandpoint to close on Armistice day for years.
•••
COLBURN NEWS
A truck hit a guywire of the sawmill smokestack Friday, causing the stack to fall over. The mill will be closed until a new stack is put in place. 
A party of 12 elk hunters returned Saturday with several elk.
For more information, visit the museum online at bonnercountyhistory.org.
Recent Headlines
---