Jeff Petersen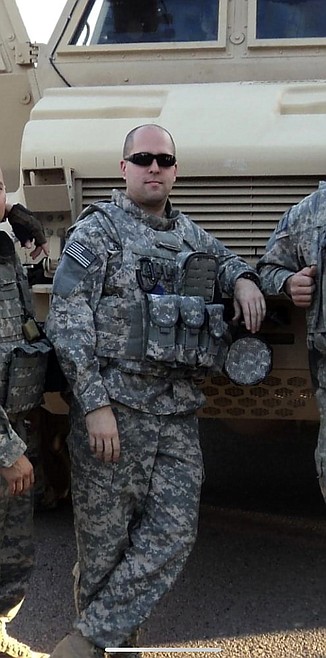 Jeff Petersen has served in the military for nearly 22 years.
|
November 9, 2023 1:00 AM
Jeff Petersen has served in the military for nearly 22 years.
In December 2001, he joined the Idaho Army National Guard while going to college.  In 2005, he was commissioned as an engineer officer through ROTC while finishing his bachelor of arts degree. In 2010, he completed his doctor of physical therapy degree right before he was sent to Iraq, where was deployed from November 2010 to September 2011.
In 2012, he transferred to Washington National Guard and branch transferred from engineer to the Army Medical Department as a physical therapist.
Currently serving as the brigade physical therapist for the 81st Stryker Brigade Combat Team of the Washington National Guard.
Petersen is also a physical therapist at Boundary Community Hospital.
"If I could mention anything from my continuing time in the military, it is the support of my wife and kids," he said. "She has sacrificed having me at home so that I could serve our country, including innumerable weeks and months of training, and my year long deployment to Iraq in 2010."
"I have missed birthdays, anniversaries, holidays, family vacations and reunions, kids' sports, and so much more family time, and I can't remember an instance when she complained about me being gone, other than just missing having me around. I think the real celebration should be for the families of veterans and service members for their contribution to our country," he said.
Recent Headlines
---