Louis Ray Lefebvre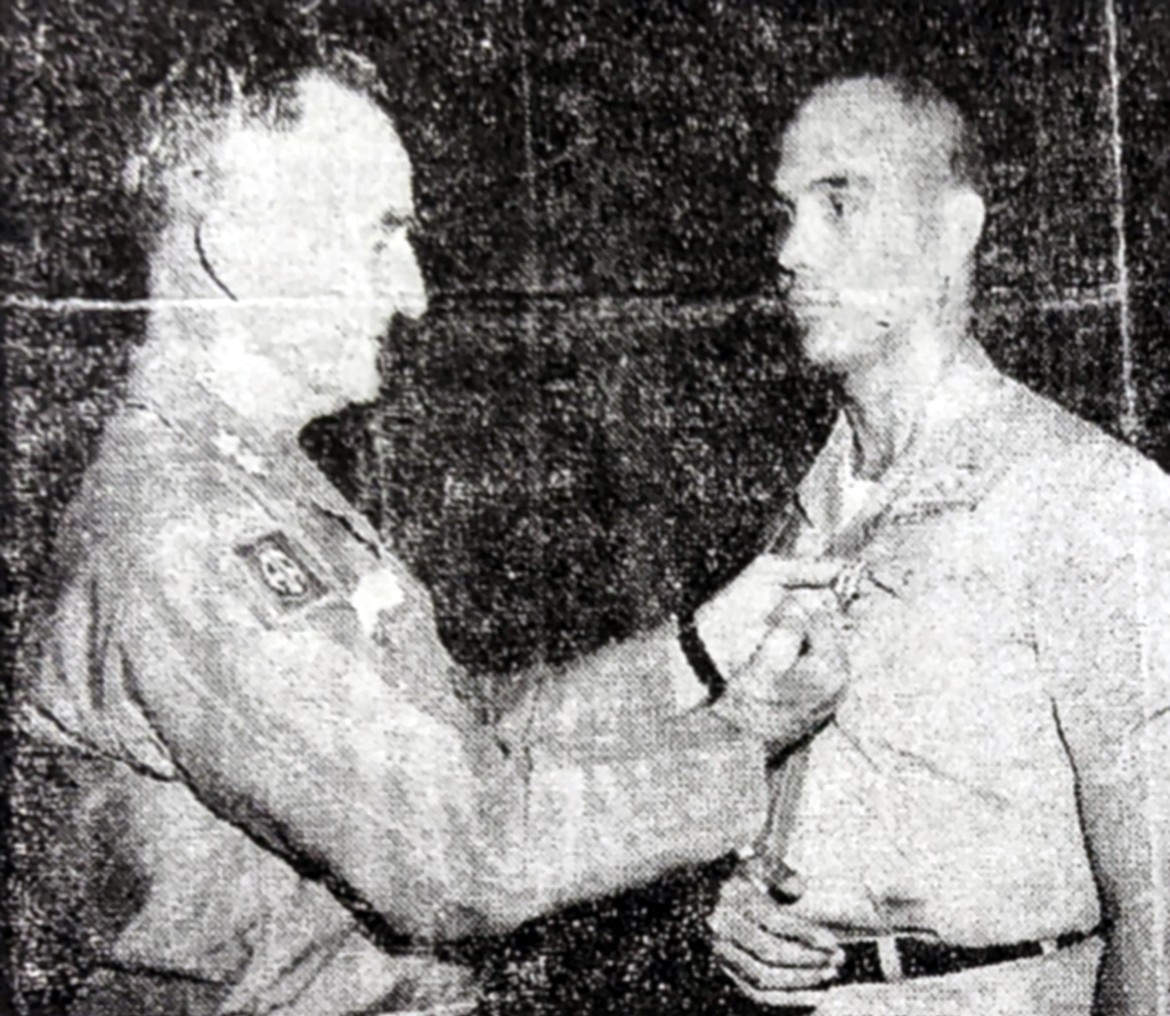 Capt. Louis R. Lefebvre, son of Mr. and Mrs. Louis J. Lefebvre of Longview, receives a Silver Star for gallantry in combat in Vietnam in a ceremony at Fort Benning, Ga., in mid-July, 1966. Presenting the medal is Major Gen. Robert H. York, commanding general of the Infantry Center.
(Courtesy photo)
|
November 9, 2023 1:00 AM
Born in Bonners Ferry on Dec. 11, 1933, Louis Ray Lefebvre served in the Army from 1957 to 1977. 
He was wounded in November 1965 in the Battle of Ia Drang Valley, which was depicted in the movie, "We Were Soldiers. He was awarded a Purple Heart and a Silver Star.
The Army's third-highest award for gallantry, the Silver Star was presented to Lefebvre at a ceremony at Fort Benning, Ga., where he was sent to recover from his wounds.
Lefebvre was leading a heliborne assault in the Ia Drang Valley when his company was threatened by an outflanking maneuver by the Viet Long.
Lefebvre, then a captain, led his men through the hostile fire to set up a blocking position. In the ensuing assault, Lefebvre positioned a machine gun, directing its fire at the Viet Cong, until he was seriously wounded in the arm.
Despite the pain and extensive bleeding, a citation for the awards notes that Lefebvre "gallantly led his men until reinforcements arrived." 
It was only when he collapsed that Lefebvre relinquish his command.
"Caps. Lefebvre's unimpeachable valor in close combat against a numerically superior hostile force was in keeping with the highest traditions of the military service and reflects great credit upon himself and the U.S. Army," the citation reads.
He was presented with the Purple Heart on March 21, 1966, at Martin Army Hospital where Lefebvre served as assistant adjutant while recuperating from his injuries.
When he retired, Lefebvre was a lieutenant colonel. He passed away on Feb. 24, 2019.
Recent Headlines
---