Giving to and serving the community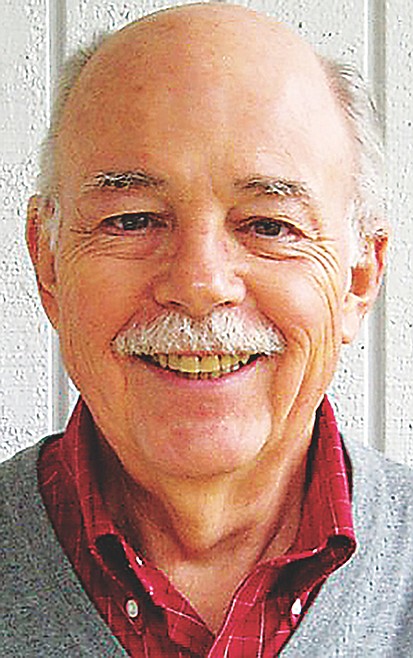 Most of us have some readings that we turn to for wisdom — or a reminder of what we need to be wise about. 
For me, one of those readings is a thoughtful essay called "Belonging." It was written by Rachel Naomi Remen, M.D., in her book called "My Grandfather's Blessings: Stories of Strength, Refuge, and Belonging" (Pgs. 197-200).
In this essay, she makes a helpful distinction between helping, fixing, and serving. Dr. Remen is an advocate of serving. "Service is the way this world can heal." Wow, what an affirmation of the power offered by service. 
She goes on to assert that service "is a relationship between people who bring the full resources of their combined humanity to the table and share them generously." I like that. I hope you do also.
Dr. Remen then identifies some psychological limits to helping and fixing. Helping can be an unequal action between "strong" and "weak" people. The helper being the stronger person in the relationship. A helping relationship may suggest a sense of indebtedness. Whereas service is a debt-free relationship between equals.
Service is also different from fixing. A "fixer" tends to see everything (and everyone) as a problem to be fixed. That may apply to things; but it is rarely helpful to see a person's broken circumstances as only need to be fixed. Healed, yes. Fixed, not likely. Do you see the difference here?
Dr. Remen again: "Service is closer to generosity than it is to duty. It connects us to one another and to life itself … Over the long run, fixing and helping is draining but service is renewing … Service is the final healing of isolation and loneliness. It is the lived experience of belonging."
I begin this column advocating for Service because I want you to consider how you serve (or help or fix) others. 
I also want to invite you to next Tuesday's Geezer Forum where we'll focus on "Giving to and Serving the Community." If you join us, you'll listen to eight different people speak briefly (10 minutes each) about the service agency — or front-line support group — they represent.
The eight services we highlight Tuesday, Nov. 14, at 2:30-4:30 p.m., certainly don't exhaust the number of groups we have in Bonner County. (It's likely we will have another Geezer Forum in Spring 2024 to invite other groups to share how they serve the people in our county's communities.)
Tuesday's guest speaks come from a diverse selection of service agencies: Community Meals, Food Bank, Bonner Community Hospice, Auburn Crest Hospice, Ombudsman program of the Area Agency on Aging, Parkinson's Support, SASI (Sandpoint Senior Center), and Senior Companions. Likewise, they serve a wide range of people. I happen to know folks who serve in all of these efforts. Each of them have a strong degree of hope and generosity that motivate them. 

For next Tuesday, we've extended our meeting time until 4:30 p.m. — 30 minutes later than our normal 4 p.m. dismissal time — so we can have extended conversations with our speakers. I hope you will join us Tuesday at 2:30 p.m.
You may even find an opportunity to give (volunteer) a bit of yourself to serve others through one (or more) of these groups. I hope you do.
---
Paul Graves, M.Div., is lead geezer-in-training for Elder Advocates, a consulting ministry on aging issues. You can contact Paul at 208-610-4971 or elderadvocates@nctv.com.
Recent Headlines
---