Bonner County History - Nov. 12, 2023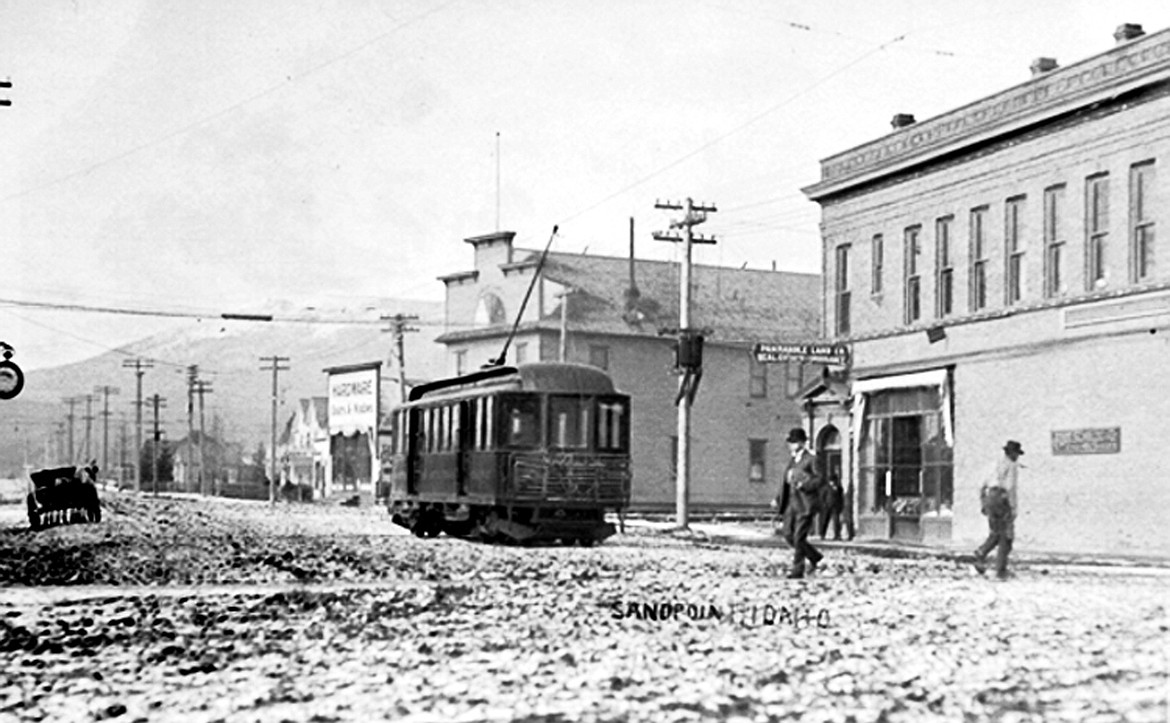 |
November 12, 2023 1:00 AM
Brought to you by the
Bonner County Historical
Society and Museum
611 S. Ella Ave., Sandpoint, Idaho, 83864
208-263-2344
50 Years Ago
Sandpoint News-Bulletin
Nov. 12, 1973 – OVER THE TOP
Library petitions bearing 3,404 signatures were presented to the Bonner County Commissioners Monday by Mrs. Bernice Lewis, chairman of the Sandpoint Public Library board. The signatures – about 1,400 more than required – were collected in an effort to assure library service to residents of the eastern part of Bonner County. Action to establish a library district is now up to the commissioners.
•••
SCHWEITZER IS GROWING
Thanks to the planning of hill manager Sam Wormington, Schweitzer Basin enters its 10th season, not only as the largest ski area in the Northwest but with new additions to make skiing more enjoyable. "We black-topped the road, built a new maintenance building, groomed a number of runs and have done extensive work on the parking lot," said Wormington. Four new runs have been added, giving the skier "even more variety." Two of the runs "will be left unpacked for powderhounds." 
•••
KIWANIS FEED SATURDAY AT ELKS
Sandpoint Kiwanis Club will hold its annual pancake and sausage feed Saturday night in the Elks dining room. Pancakes and sausages with lots of butter and syrup will be served. The hotcakes will be from Harlan Walker's sourdough starter, a tradition with the annual dinner event. All profits will be used to improve Camp Stidwell or go into one of the other youth-benefitting projects of Kiwanis. 
75 Years Ago
Sandpoint News-Bulletin
Nov. 12, 1948 – TO HAVE EYE OPERATION
Douglas Bopp left Nov. 4 with his small daughter, Kathleen Marie (Punkie), for Rochester, Minn. Little Katherine, age 2, will have a delicate eye operation involving plastic surgery at the Mayo Brothers clinic.
•••
TURN DOWN HOSPITAL BOND ISSUE
In last Tuesday's vote, the hospital bond issue failed to receive the necessary two-thirds majority by a total of 35 votes, 2590 registered taxpayers voting for the issue and 1472 against it. No public indication has been given as to what the next step will be toward securing the admittedly needed additional hospital facilities for this community. 
•••
BOWLING SHOWS GREAT PROMISE
The sport of bowling, dormant here many years for lack of paying interest and lack of proper alleys has sprung into surprisingly active life and interest, with the opening of the American Legion's new $10,000 alleys and the promise of the Elks club's new alleys to be ready Dec. 1.  There is interest in organizing one, and maybe two, leagues of teams from clubs and lodges for regular weekly competition. At the official opening of the legion alleys, Mayor Don Diehl, with State Sen. Glen Bandelin and Mr. and Mrs. Howard White, played the first game, the mayor and senator tying with scores of 83. Alice Drew rolled the women's high score with 160, while Ray C. Carlson took the men's high with 194.
For more information, visit the museum online at bonnercountyhistory.org.
Recent Headlines
---