Frederick B. Saccone, 88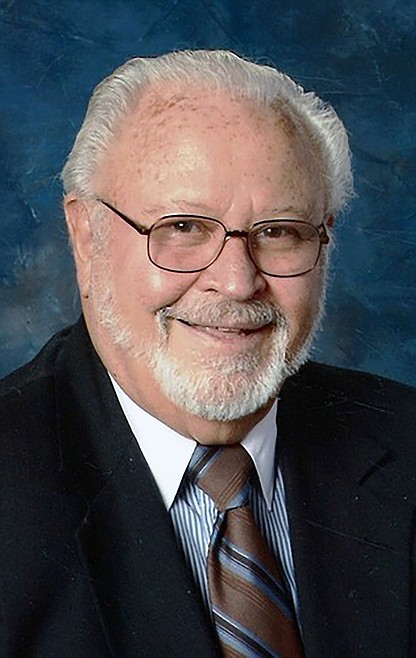 |
November 12, 2023 1:00 AM
Fred Saccone
Oct. 5, 1935-Oct. 30, 2023
A beautiful, faithful, and committed husband, father, grandfather and great-grandfather was called home by his loving and gracious Father in Heaven, the Lord Jesus Christ. The moment he took his last breath here on earth God spoke "enter in thy good and faithful servant."
Fred was born and raised in San Francisco, one of three children, sisters Clare Bowen and Lois Saccone, father Bernard Saccone and mother Annette Saccone.
Fred graduated from George Washington High School in San Francisco and then went into the Army where he served for two years. He married his first wife, Barbara, and had three children, Michael, Nancie, and Brenna. He moved his family to Marin County in 1960 where he went into the grocery business with his father and uncle. They opened two large supermarkets called United Markets in San Rafael and San Anselmo. Fred, his father, and uncle sold the stores and Fred retired at age 47. 
He met and married his second wife, Sunshine, in 1977. In 1980 the Lord blessed them with their daughter, Angelina. In 1980 both Fred and Sunshine gave their hearts, souls and bodies to the Lord Jesus Christ, and in 1984 the Lord led them to a new life in Him in North Idaho where they purchased 30 acres of land 30 miles outside of Sandpoint. When they became very active at their church, Sandpoint Christian Center, and Fred became an elder, the need to live closer became evident so they built a home in Sagle. For two years their previous home became the Bonner Gospel Mission, which still operates today with their own building in Sandpoint. 
Eighteen years ago Fred and Sunshine moved to Coeur d'Alene and continued to serve the Lord at the Altar Church. Fred is survived by his wife, Sunshine, of 46 years; and his children, Michael Saccone, Nancie Lucchesi, Brenna Saccone, and Angelina Ely along with her husband Brandon Ely. He is also survived by his grandchildren, Andria Nelson, Raela Guerber, Ryland Steinborn, David Lucchesi, Vitelli Saccone, Tatiana Saccone, and Aidan Ely; along with 9 great-grandchildren.
Fred has left a wonderful legacy to his family in his own words: "I did not fear death because it was the gateway to everlasting joy in the presence of Jesus for all eternity." His work here has ended, and his rewards are great!
Memorial service will be held at a later date at the The Altar Church in Coeur d'Alene, Idaho.
In lieu of flowers donations are requested to YWAM TYLER (Youth With A Mission) https://www.ywamtyler.org/donate.
Visit Fred's memorial and sign his online guestbook at www.englishfuneralchapel.com.
Recent Headlines
---