Holiday market looks to brighten season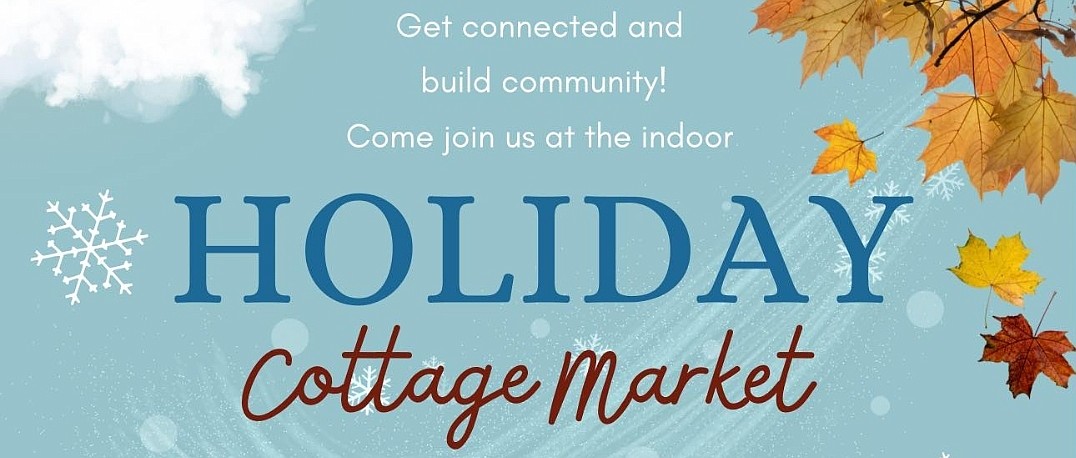 |
November 12, 2023 1:00 AM
SANDPOINT — Starting this weekend, a diverse selection of local goodies will be available at a Holiday Cottage Market every Saturday through Dec. 16. 
Approximately 31 vendors at Sandpoint Senior Center will feature garden goods, crafts, clothing, instruments, crocheted items, baked goods, freeze dried candies and more.
A few businesses featured on the event's Facebook page include Home to Soul Baked Goods, Beads of Life Handcrafted Jewelry, Confectionary Chalet, Mindful Intuition LLC and Granny's Goodies Fudge Schack. The Wand Maker's Wife, "a place where one can find magical items that bring balance and wonder back to life," their Facebook page described, will also be there along with Evo's View Garden, featuring heirloom tomatoes, assorted canned fruit butters and comfrey salve.
The Cottage Market was originally started by Dannette Carnegie and her husband, Bradley Carnegie. Together they own a business called Conscious Consumers LLC, which they used to start the markets. Last summer, they held a similar sale at Farmin Park.
"Our goal was to create an affordable, accessible, and flexible marketplace for our community," Carnegie said. 
Through the markets, she said they were able to help parents raise money to send their children to college and help elderly with fixed incomes pay medical bills.
""[We] even had three kid entrepreneurs start their first lemonade stands to buy their first bikes," she said.
Following their success, the director of the Sandpoint Senior Center contacted the Carnegies about holding a Cottage Market at the center to bring awareness to their facilities and the services they provide, as well as show that they are a venue available to the public, Carnegie said. So they got to work collaborating in order to create a holiday themed market for small businesses and local creatives to gain exposure. 
"Me and my husband always say we are just people helping people," she said.
The event will take place from 10 a.m. to 2 p.m. each Saturday at the Sandpoint Senior Center, 820 Main St, Sandpoint. Official dates include Nov. 11, 18, 25 and Dec. 2, 9, and 16.
Recent Headlines
---