Opinions split on SHS 'Bulldog Time'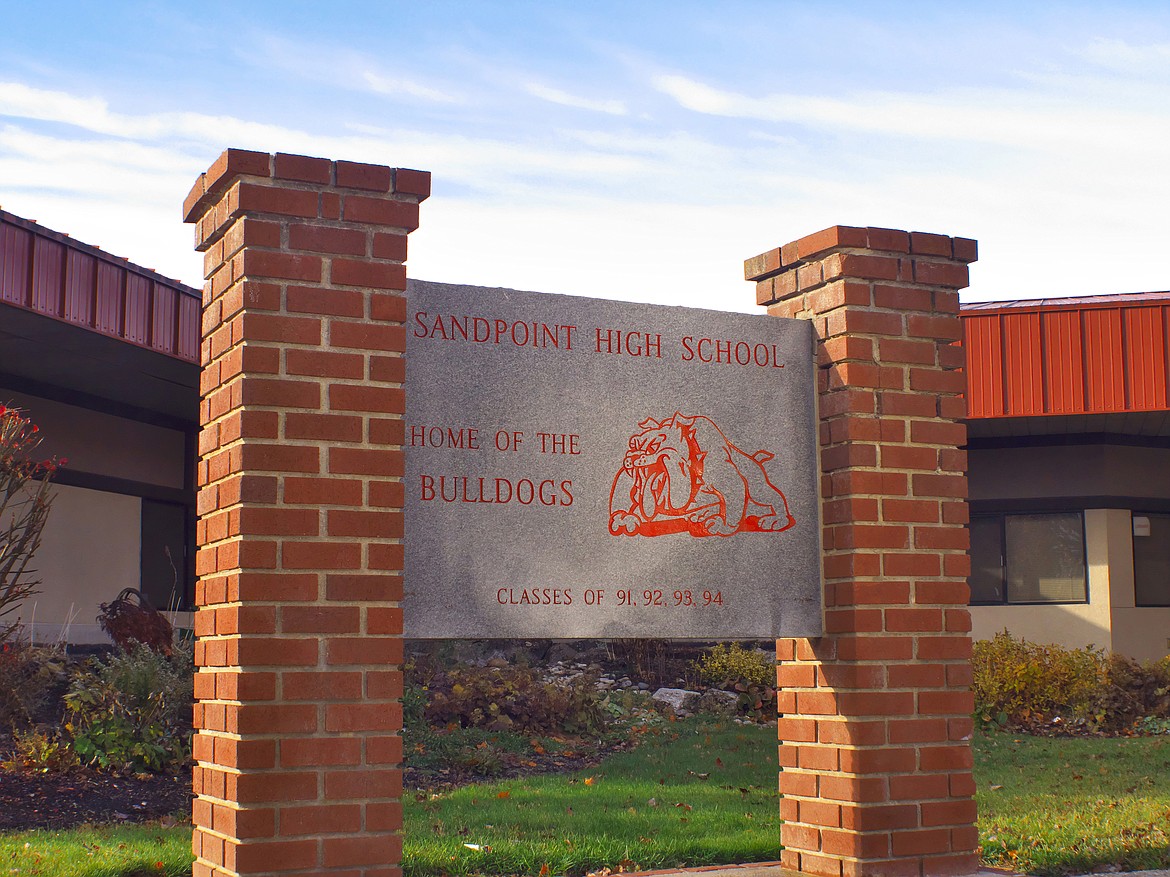 Since school began about a month ago, Sandpoint High School has been bustling with opinions over the new schedule. Known as "Bulldog Time," the goal is to help students understand the importance of asking for help, getting help and staying on top of their workloads.
(File photo)
Since school began, Sandpoint High School has been bustling with opinions over the new schedule. 
The fourth schedule at the high school in four years, students said the latest schedule wasn't a surprise because they are so used to it changing now. With this new schedule, SHS administrators built in a 30-minute block Monday-Thursday where students go to a classroom and can get extra help, retake quizzes, or complete homework assignments. 
The high school operates on a A/B block schedule, meaning that every day, the classes the students go to changes. For example, if students go to their A day classes Monday, they would go to their B day classes Tuesday, and continue that rotation throughout the week. Now, however, the schedule rotates every other week as well. 
This year, the first week of school was an A week for Bulldog Time meaning that every time that students went to that 30-minute help period they were going to their A classes. They went to first period A day Monday, second period A day Tuesday, and it continued until the next week came around which was a B week. It looked a little like this for the first two weeks of school and then the cycle set in for most students, making sense.
Bulldog Time Schedule

Week 1, A Week:
Monday: 1 A, 2A, 1A Bulldog Time, Lunch, 3A, 4A
Tuesday: 1B, 2B, 2A Bulldog Time, Lunch, 3B, 4B
Wednesday: 1A, 2A, 3A Bulldog Time, Lunch, 3A, 4A
Thursday: 1B, 2B, 4A Bulldog Time, Lunch, 3B, 4B
Friday: 1A, 2A, 3A, Lunch, 4A

Week 2, B Week:
Monday: 1B, 2B, 1B, Lunch, 3B, 4B
Tuesday: 1A, 2A, 2B, Lunch, 3A, 4A
Wednesday: 1B, 2B, 3B, Lunch, 3B, 4B
Thursday: 1A, 2A, 4B, Lunch, 3A, 4A
Friday: 1B, 2B, 3B, Lunch, 4B
While it may seem a little complicated for the students and teachers to remember, SHS assistant principal, Kari Granier said the schedule is a work in progress and anyone that has any feedback for administrators, they want to hear it.
Granier says that the idea for Bulldog Time was actually implemented in Lake Pend Oreille School District's middle and elementary schools first, before being introduced at the high school.
Grainer was the principal of Sandpoint Middle School when it was implemented there and says that the first time they tried to implement something like Bulldog Time, they did a "targeted teacher approach" where teachers would request the students they needed to see a few days in advance and then the student would report to that teacher specifically.
Granier claims that the system got very confusing though, with students not knowing where to go. The next year, however, Granier says that the middle school implemented the rotational system like the one that is at the high school now and it got great feedback from the students and teachers. Granier says that the admin looked at implementing the targeted teacher approach where teachers specifically request students but says that it would probably be "really mad chaos."
She stresses that the whole idea of Bulldog Time and the way it was implemented is to get the student to understand "the importance of asking for help and getting help and staying on top of your workload." 
Granier said she hopes Bulldog Time will benefit all students — especially those who weren't previously able to ask for help.
Granier says that, in terms of benefiting the students, Bulldog Time might not be as helpful to those seniors who have figured out what they need to do to reach their goals, but said there are many others who will benefit.
"There's this whole spectrum of freshmen coming in with the first time they've had a class-load of eight different teachers, eight different content classes," Granier said. "It's A day. It's B day. It's juggling all of those things and so this would provide them that really, really great opportunity to get the help they needed, and get to know their teachers better."
Casey McLaughlin, LPOSD director of secondary learning, said he thinks Bulldog Time will be really beneficial to all the students. 
"I think it's both the students that are done with everything and have a drive … the students that have the ability to progress a little further, a little faster," he said. "I think even more so the students that need that extra push, need that extra time."
McLaughlin highlighted the fact that most students in the district have some form of Bulldog Time.  At the elementary schools, it is WIN time — What I Need time — and at the middle schools, it is known as "flex time."
He says that he'll go into a classroom, whether it be an elementary school, or middle school, and "there'll be a teacher's desk and about six students all sitting around the teachers desk all going over a particular concept. And then the rest of the students are working on other things because they don't need to learn that because they've already learned it. I think those students are going to benefit tremendously from it." 
While she understands why the concept was implemented, Madeleine Mitchell, a junior at Sandpoint High and a member of the varsity girls soccer team, said it hasn't worked the way the school's administration had hoped.
"Theoretically,  it would help with sports and getting caught up with the work we missed but in reality it hasn't had the desired effect that the faculty wishes it would," she said.
Recent Headlines
---