Bonner County History - Nov. 14, 2023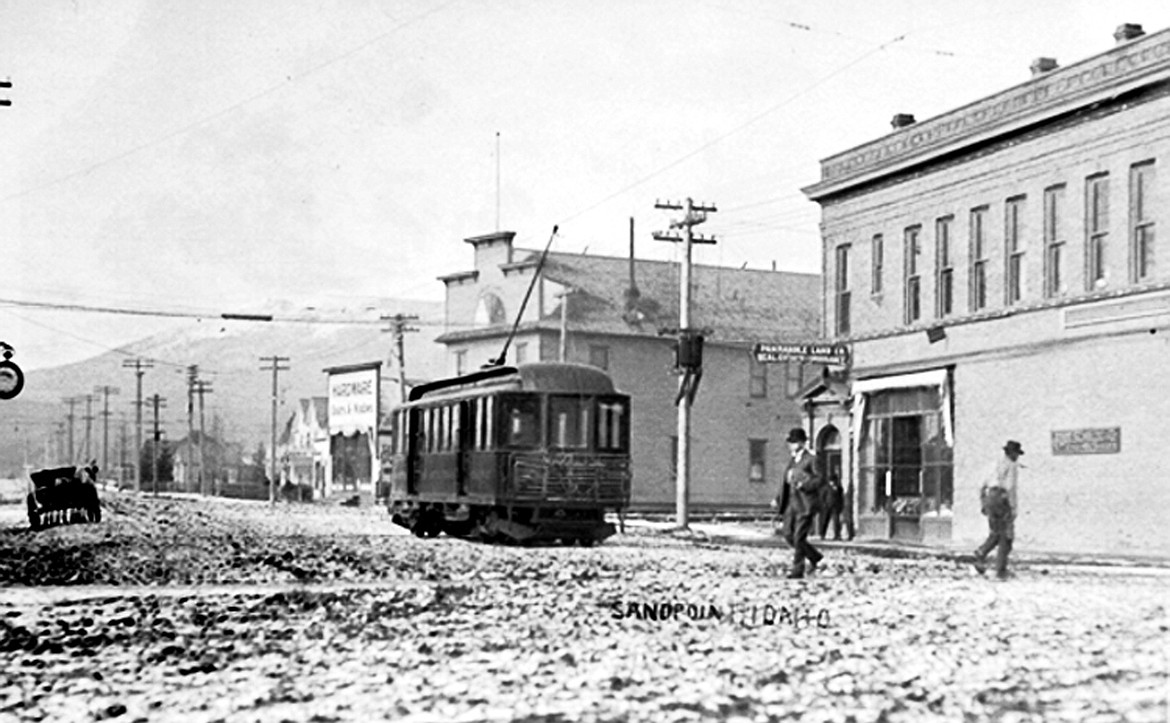 |
November 14, 2023 1:00 AM
Brought to you by the
Bonner County Historical
Society and Museum
611 S. Ella Ave., Sandpoint, Idaho, 83864
208-263-2344
50 Years Ago
Sandpoint News-Bulletin
Nov. 14, 1973 – PROUDLY WE SALUTE…
Army Private Rex L. Shipley, 21, son of George Shipley, Sandpoint, participated with other American and allied troops in exercise Reforger V in Germany from Oct. 10-16. Pvt. Shipley is a missile crewman with Battery C, 3rd Bn., 3rd Infantry Div., 67th Air Defense Artillery at Giebelstadt Air Base, Germany. 
Specialist 5 David J. Kinne Jr., 24, whose parents live on Route 1, Sandpoint, graduated from the U.S. Army, Alaska, non-commissioned officers academy, Ft. Richardson, Alaska. Spec. Kinne is a bio-medical technician in the U.S. Army Medical Company at Ft. Richardson, His wife, Karen, is with him in Alaska. 
Airman Jeffry L. Reynolds, son of Mr. and Mrs. Laurence W. Reynolds, Priest River, has completed Air Force basic training at Lackland AFB, Tex. The airman, a 1973 Priest River High School graduate, is remaining at the Air Training Command base for specialized training in the security police field. 
•••
LINDA LaMARCHE IS FLAG CARRIER
Miss Linda LaMarche, a U of I sophomore, has been chosen for the second year as one of the 12 flag carriers for the Vandalettes Drill Team, which marches at all football games. The group traveled to Seattle to march at the University of Washington on Nov. 10. Miss LaMarche, who was a twirler for three years with the SHS marching band, is the daughter of Mr. and Mrs. Milan LaMarche of Sagle. 
75 Years Ago
Sandpoint News-Bulletin
Nov. 14, 1948 – WINTER CAMP FOR SCOUTS
For the first time there will be an Inland Empire Boy Scout winter camp at the new Bonner county youth camp at Camp Stidwell on Mirror lake. The program will center on woodsmanship and winter sports. There will be fun skating (if the ice is safe), sledding, snowshoeing, winter games and gathering around a bonfire. There will be opportunity to learn about using a compass, tracking, building open fires from native material, gathering wood for campfires, keeping warm, and other things to help a boy learn the way of mountain men. One interesting activity will be the setting up of an outdoor winter camp that every scout will use at least one night. 
•••
DERBY PRIZES ON DISPLAY
The Bonner County Sportsmen's association, which sponsors the annual derby that ends with the close of the fishing season November 30, this week put many of the prizes on display in the window of the Pend Oreille Sport shop. Awards in the three divisions of the derby range from three boat-and-motor outfits to tackle and bedspreads. 
•••
DR. C.C. WENDLE TO HEAD KIWANIS CLUB
Dr. C.C. Wendle will head the local Kiwanis club for 1949. Other officers who will take over their duties Jan. 1 are Ray Bergeron, vice president; Alva Reeves, treasurer, and Charles Selle, Frank Harris, Claude Simon, Ira Largent, Howard Staples, Laurin Pietsch and Floyd Wells, directors. Club secretary, now S.V. Anderson, is named at the first meeting.
For more information, visit the museum online at bonnercountyhistory.org.
Recent Headlines
---