Stanley Alvin Tillberg, 83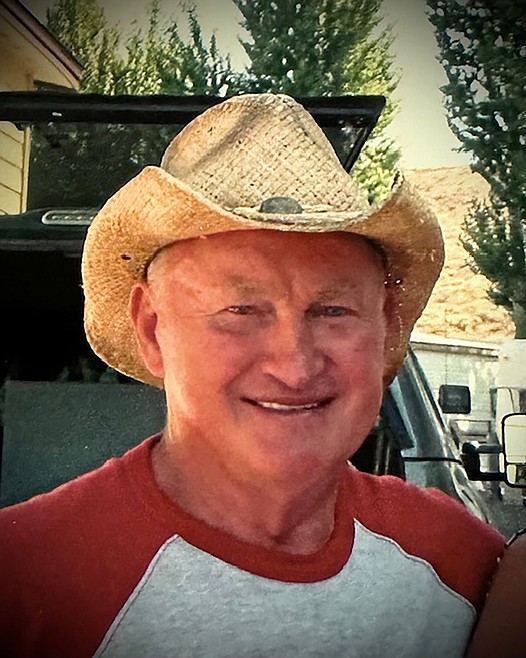 |
November 14, 2023 1:00 AM
It is with great sadness that we announce the passing of Stanley Alvin Tillberg of Spokane, Wash., on Oct. 31, 2023, at home with his family by his side. 
Stan was born on July 26, 1940 in Haxton, Colo., to Paul Victor and Sadie Katherine Tillberg. He joined three sisters, Gloria, Irma and Mae; and three brothers, John, Morris and Paul; and later a younger brother, Steve. In 1942, the family moved from Colorado to Sandpoint, Idaho, in a '37 Ford two-door sedan. Stan attended Washington Elementary, Sandpoint Jr. High and Sandpoint High School. 
In his early years, Stan helped on the family farm, milking cows, delivering the milk to the local residents around town, before going to school. When they sold the cows (not sad about that!), his dad took up custom farming. Stan enjoyed farming and helped his dad whenever he could. The house he grew up in still stands at 228 S. Division (in Sandpoint), now part of the Sandpoint Jr. High. 
Stan married Judy Bricker (Morton) and they had a daughter Monica, on May 8, 1963. By 1966, he was 25 and single again, and was drafted into the Marine Corps. He was selected to go to the Marines because the Army used a raffle to pick two for the Marine Corps out of 10 individuals. Stan was the first one picked. He said it was the only raffle he ever won. Stan served two years in service to his country. His last 9 months were served in Vietnam. 
After returning from Vietnam in 1968, he met and married the love of his life, Nancy Blackwood, on April 12, 1969, and together went on to have two children, Ivy Barnes of Priest River, Idaho, and Matt Tillberg of Sandpoint, Idaho.
Stan worked at Colburn Sawmill, Hedlunds Lumber Company, in Sandpoint. He also worked off and on at his brother's gas station, Paul's Chevron. After that he moved to Montana and operated a skidder, building logging roads with his brother-in-law, Don Buck and his nephews, Ron and Rick Buck in Deer Lodge, Mont. 
In 1988, Stan and Nancy found themselves back in Sandpoint, where they cared for his mother until her death in 1989. 
For several years, Stan worked throughout the Pacific Northwest working in the woods, logging. Then in 2000, Stan found a job that got him back to farming at the University of Idaho Experimental Station on Boyer Avenue in Sandpoint. There he put up hay, planted trees and worked with blueberries. Stan worked there until he retired at the age of 69. 
Stan's kids were subjected to many moves, well over 20 different places. From Idaho, to Montana, Oregon, California, Washington and back to Idaho. I guess some would say that Stan had a gypsy soul, he just thought the grass was greener elsewhere. We're not sure he ever found that green pasture. Maybe now he has!
On returning from Vietnam, he was not well received by his country. It was a very traumatic time for him and that lasted many years. Thankfully, there is a program called "Honor Flight "and he was able to go in 2022, with Nancy as his guardian, back to Washington, D.C., and see the memorials that honor our veterans. The welcome group that were there to greet the returning vets at Spokane International Airport, was beyond phenomenal. I think Stan finally felt he was welcomed home from the war. 
The family would like you to know that one of Stan's favorite pastimes was buying old cars and trucks and fixing them up, Volvo being his favorite due to the Swede in him. Stan also enjoyed square dancing with his wife, Nancy and friends over many years. He enjoyed family get-togethers, playing cards with his kids, grandkids and friends. Stan will be greatly missed by all who knew him. He was a strong man with many trades and someone you could always rely on. 
In 2019, Stan was diagnosed with metastatic prostate cancer. At the end he was able to stay at home with Nancy and help from their granddaughter, Hannah Tillberg, who worked for a home health care agency. She was with them for 1.5 years and was such wonderful help for Stan and for Nancy. 
Stan is survived by his wife of 55 years, Nancy; daughter Ivy Barnes; son Matt (Jennifer) Tillberg; sister Mae Burt; and brother Steve (Maureen)Tillberg; nine grandchildren and five great-grandchildren; and numerous nieces and nephews. 
Stan was preceded in death by his daughter, Monica Renfro, on Sept. 3, 2023; his parents, Paul and Sadie Tillberg; three brothers, John, Morris and Paul; and two sisters, Gloria Buck and Irma Ridley; and three brothers-in-law, Don Buck, Walter Burt and Howard Ridley. 
A celebration of life is planned at a later date. More information will be forthcoming. 
In lieu of flowers, please consider donating to the Honor Flight of Spokane. Stan was so thankful he had the opportunity to go. Their need is great.
Recent Headlines
---