State: LAUNCH unlocks opportunities for students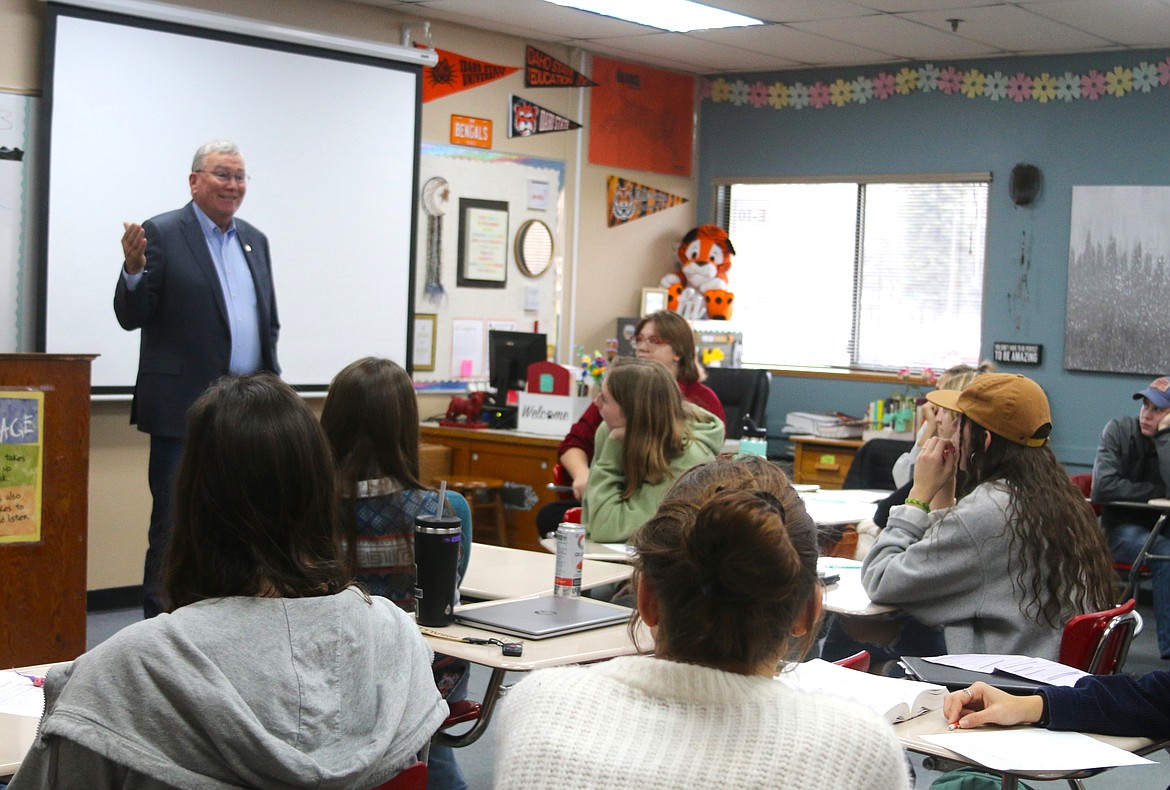 Lt. Gov. Scott Bedke talked with Sandpoint High School seniors about the Idaho Launch program Friday, Nov. 10.
[Photo by EVIE SEABERG]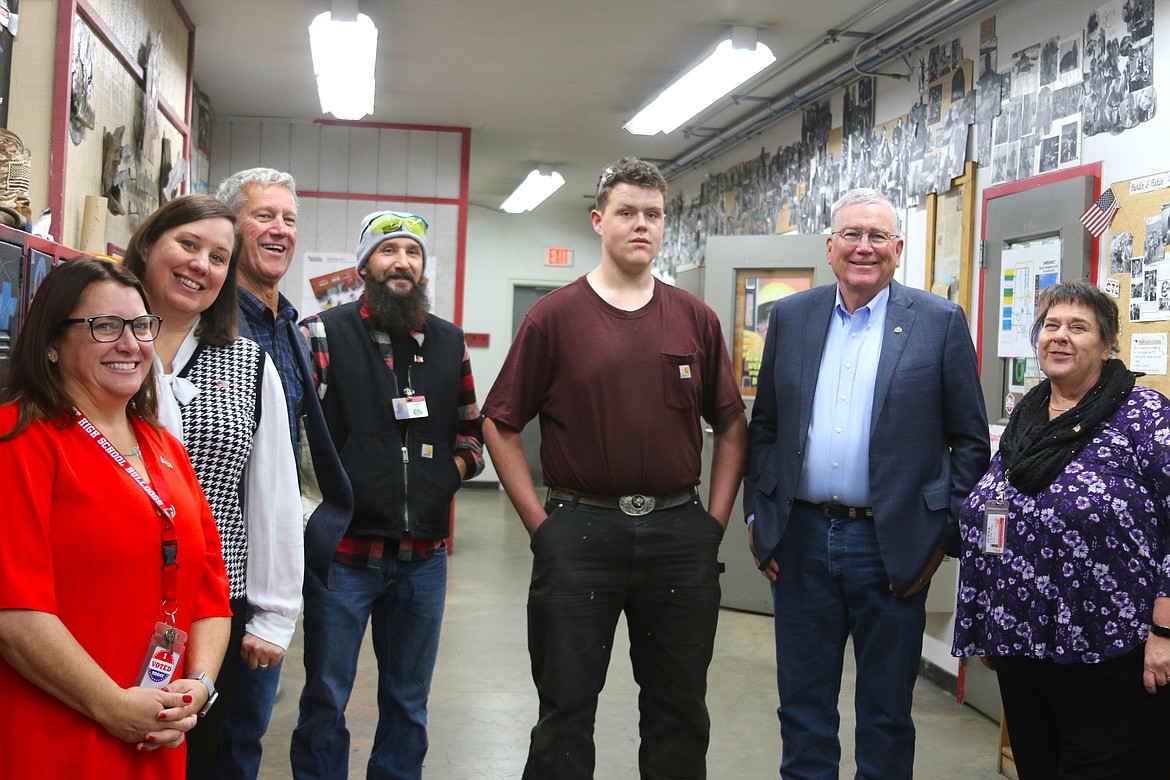 Bedke took a few minutes to speak to individual students, including Bret Mcbrayer, senior at SHS, who is looking forward to utilizing Idaho Launch to pursue his CDL and welding career.
Previous
Next
SANDPOINT — Fresh opportunities are being unlocked for Sandpoint High School students through the new Idaho LAUNCH program.
Those opportunities were highlighted by Idaho Lt. Gov. Scott Bedke and Idaho state Rep. Mark Sauter during a visit to the school Friday, Nov. 10.
The grant program, which was originally brought up by Gov. Brad Little in September 2022, could offer up to $8,000 to students pursuing high demand careers in Idaho. The program offers assistance for up to 242 occupations that require some education or training beyond high school.
"LAUNCH is a game changer for our young Idahoans," Little said in regards to SHS's All Things Senior in September. "Through LAUNCH, Idaho is recognizing that hundreds of career paths after high school deserve our support by offering up to $8,000 to cover the costs of an education or training program that leads to an in-demand career. These are 'real world' jobs Idaho employers desperately need to fill."
Bedke spoke with individual seniors, as well as to senior classes in English, welding and carpentry, covering details about the program and answering student questions.
"There has always been help available on the academic side, but never for, frankly, the 65% of the kids that were going somewhere other than a college or university," Bedke told SHS students. "That has changed since last session."
He said the influx of new residents wanting to take part in the good things the state has to offer has encouraged a booming economy.
"You've sent — or your parents have sent — more tax revenue to Boise than we need to run the state government," he said. "So we've sent money back in tax cuts … at the same time we've put money back into our roads, back into our infrastructure … back into our schools, and also back into our kids in the form of this LAUNCH grant, because we want Idaho to stay Idaho. We're only able to do that when an Idaho kid can always find an Idaho job. That's what it's all about."
Bedke took a few minutes to speak to individual students, including Bret McBrayer, senior at SHS. According to school officials, LAUNCH was designed for students like McBrayer who are passionate about pursuing a trade — or even two or three. 
"Because of the demands for different jobs, I'm trying to get into a CDL course," McBrayer said. "I'm working construction currently and keeping that as a backup plan. So maybe a little bit of that money (from LAUNCH) will go toward a welding course. If not, I can always just get my CDL, and also be able to do construction and welding … If one fails I always have two to back up on, so it opens up a wide variety of careers that I can go into."
One student asked if the grant will be immediately administered once applications are accepted, or if there will still be a process to determine who receives funding. In response, Sauter said it's unlikely the state will need to establish a priority ranking unless the number of students who apply is much higher than anticipated.
"The way I understand it is, only after 10,000 [students], would that kick in to having some kind of a priority," Sauter said. "We're past halfway there, but those of us who voted for LAUNCH like I did, we all want to see it succeed."
Sauter also urged students applying for the grant to use discernment when utilizing others' investment. 
"It's your next door neighbor that's investing in you," he said. "We're investing tax dollars into all of you. This is your neighbor's money so please use it wisely. It's not a hand out, it's a hand up."
Recent Headlines
---