Teen center celebrating reopening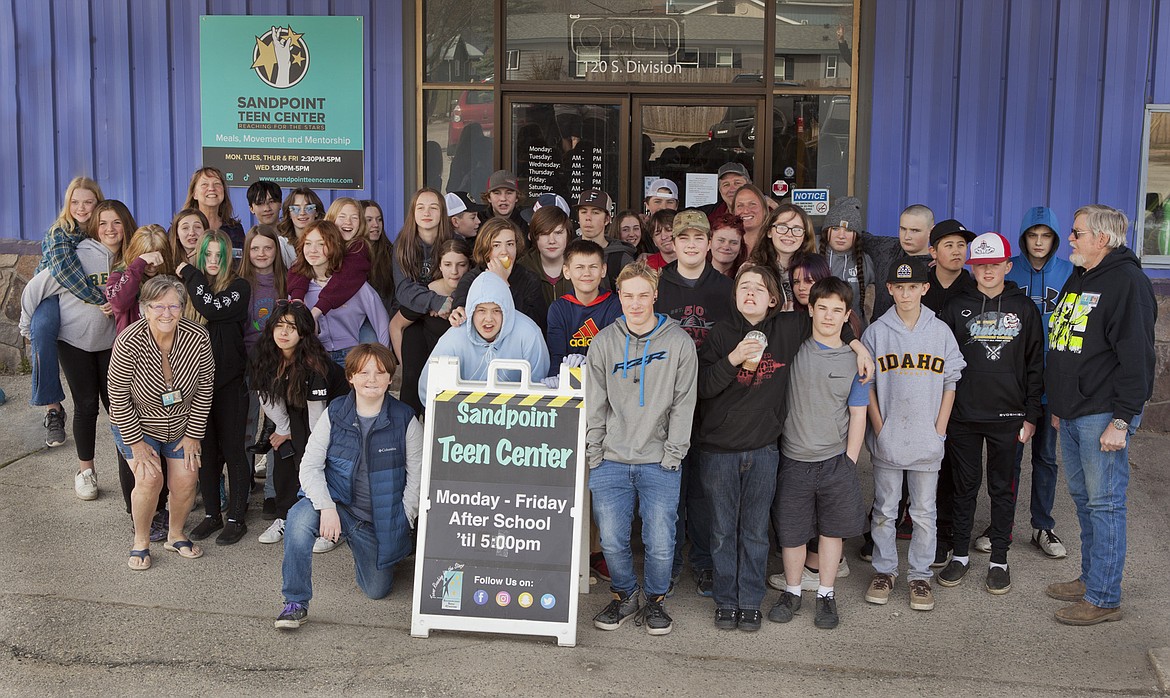 The Sandpoint Teen Center is celebrating its reopening with a pizza party on Thursday.
(Courtesy photo)
SANDPOINT — With a safe location in hand for the community's youth to gather, the Sandpoint Teen Center is ready to celebrate.
"We want the community to know we were very encouraged by all the support helping us look  for a youth center in Sandpoint," Kate Mansur said. "We had many businesses, volunteer groups and individuals searching and offering labor and materials if we found a home."
Mansur said that community support gave center staff and its supporters the boost they needed to not give up in its long search to find a new location.
"Thank You for believing our teens are valuable and deserve a safe place after school," she said.
The support from the community includes the local Eagles aerie, which recently held a bingo night that raised $1,000 for the center. The event was just one of the many fundraisers that the Eagles have held in support of the teen center, Mansur said.
To celebrate its reopening, the center is holding a party Thursday, Nov. 16, with pizza and plenty of activities to celebrate its new location.
It's a chance to welcome back teens who have called the center their second home, and meet new faces on the staff — including some who used to attend the center themselves.
The center, which opens Nov. 27, will be open through the end of the year at First Lutheran Church, Olive and Ontario. The center is open to all youth in grades seven through 12.
The center will be open Monday through Thursday from 2:30 to 5:30 p.m. and from 1:30 to 5:30 p.m. on Fridays. 
"We will follow the [Lake Pend Oreille School District] calendar and are open every afternoon that school is open," Kate Mansur said.
The center is seeking guest chefs from local restaurants who might be interested in coming in for a day to prepare a meal alongside our teens in the kitchen. 
"The Sandpoint Teen Center will continue our tradition of healthy snacks, hot meals, fun and challenging games and activities, homework help, and teen mentorship," Mansur said.
The party will feature a variety of activities and games, and the center's staff is excited to hear from teens, Mansur said. They want to know what the teens and their families want to see at the center, what kinds of games, what activities they hope to see, and more.
Information: Sandpoint Teen Center, sandpointteencenter.com, or on Facebook at facebook.com/SandpointTeenCenter
Recent Headlines
---