Bonner County History - Nov. 16, 2023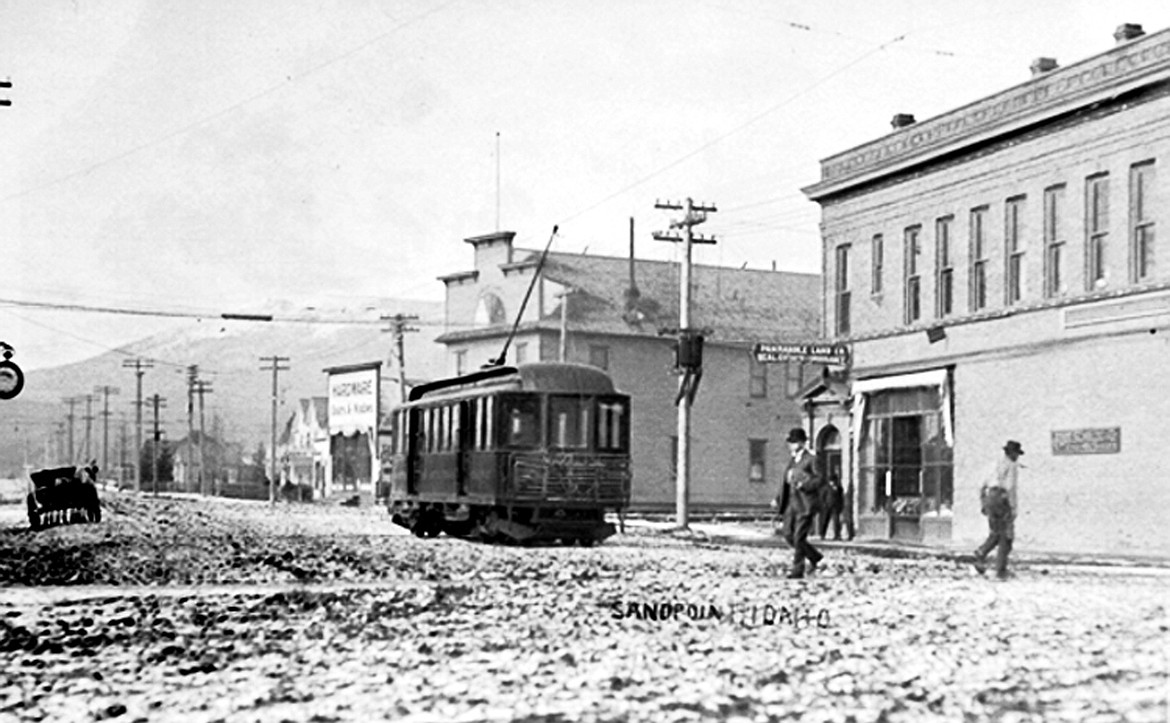 |
November 16, 2023 1:00 AM
Brought to you by the
Bonner County Historical
Society and Museum
611 S. Ella Ave., Sandpoint, Idaho, 83864
208-263-2344
50 Years Ago
Sandpoint News-Bulletin
Nov. 16, 1973 – BIRTHS
Nov. 7 – Mr. and Mrs. Neal Kincaid, Sandpoint, boy, 7 lbs. 5½ oz; Nov. 8 – Mr. and Mrs. William Scudder, Coolin, girl, 7 lbs. 12 oz; Nov. 10 – Mr. and Mrs. Richard Chapman, Sagle, girl, 7 lbs. 1½ oz. and Mr. and Mrs. Jim Kobloth, Priest River, boy, 7 lbs. 10 oz.
•••
PTARMIGAN SKI SCHOOL WILL OPERATE
Bill Straley will operate his Ptarmigan Cross Country Ski School again this winter. He started the instruction two years ago with nine students. That number jumped to 40 last season, and now he is considering adding to his teaching staff. A chemistry teacher at Sandpoint High, Straley also has been a professional ski instructor for many years. He has been an ardent cross country ski buff most of his life and taught the technique while serving in the Army. 
•••
NEWS FROM HOPE
By an overwhelming majority, Guy Butler was re-elected mayor. Leonard Anderson and Jim Parker were elected to serve 4-year terms as councilmen, and Dick Pedersen and Cecil McCracken were chosen for 2-year terms. Hope can be proud of its voting record. Out of 146 registered voters, 111 cast their votes, despite the rather inclement weather.  
The President's suggestion we slow down to 50 miles per hour on the highways makes much sense. Conserving fuel is just one of the benefits. Speed on the roads has taken too many American lives. 
75 Years Ago
Sandpoint News-Bulletin
Nov. 16, 1948 – BIRTHDAY PARTY
The afternoon of Nov. 5, little Michael Parkins, son of Mr. and Mrs. Edwin Parkins, asked a few friends in to help him celebrate his second birthday. Guests were Diane, Vance and Dennis Ekwortzell, Richie Willer, and Mary Kay and Sharon Carlson. 
•••
DIAMONDS NOW PLAY FOR LOCAL BIG FISH
Mrs. Vera McKelvie, proprietor of the E.E. Teape Jewelry company, is fishing for Kamloops these days with a lure that cost a cool $500. An ardent fisherwoman, she had the lure specially made. It is a wobbler of 14-carat solid yellow gold, set with one diamond of about one carat and four of about one-quarter carat each, all set in platinum mountings. There is a scientific basis for the expensive lure, said Mrs. McKelvie, as diamonds reflect light better than any other material. Her jeweler friend on the Coast, who uses a gold spoon set with one diamond, has had unusual success in his fishing. 
•••
FARRAGUT TO PLAY SHS ALUMNI HERE
Arrangements have been made for a football game Saturday at 7:30 at the local Memorial Athletic field between the Farragut college team, newly organized this year and playing their first game, and the SHS Alumni. This is an opportunity to see the alumni and former Sandpoint high players clash with the alumni and former football players from high schools all over the country, the Farragut team.
For more information, visit the museum online at bonnercountyhistory.org.
Recent Headlines
---