ITD hosting Sagle open house Thursday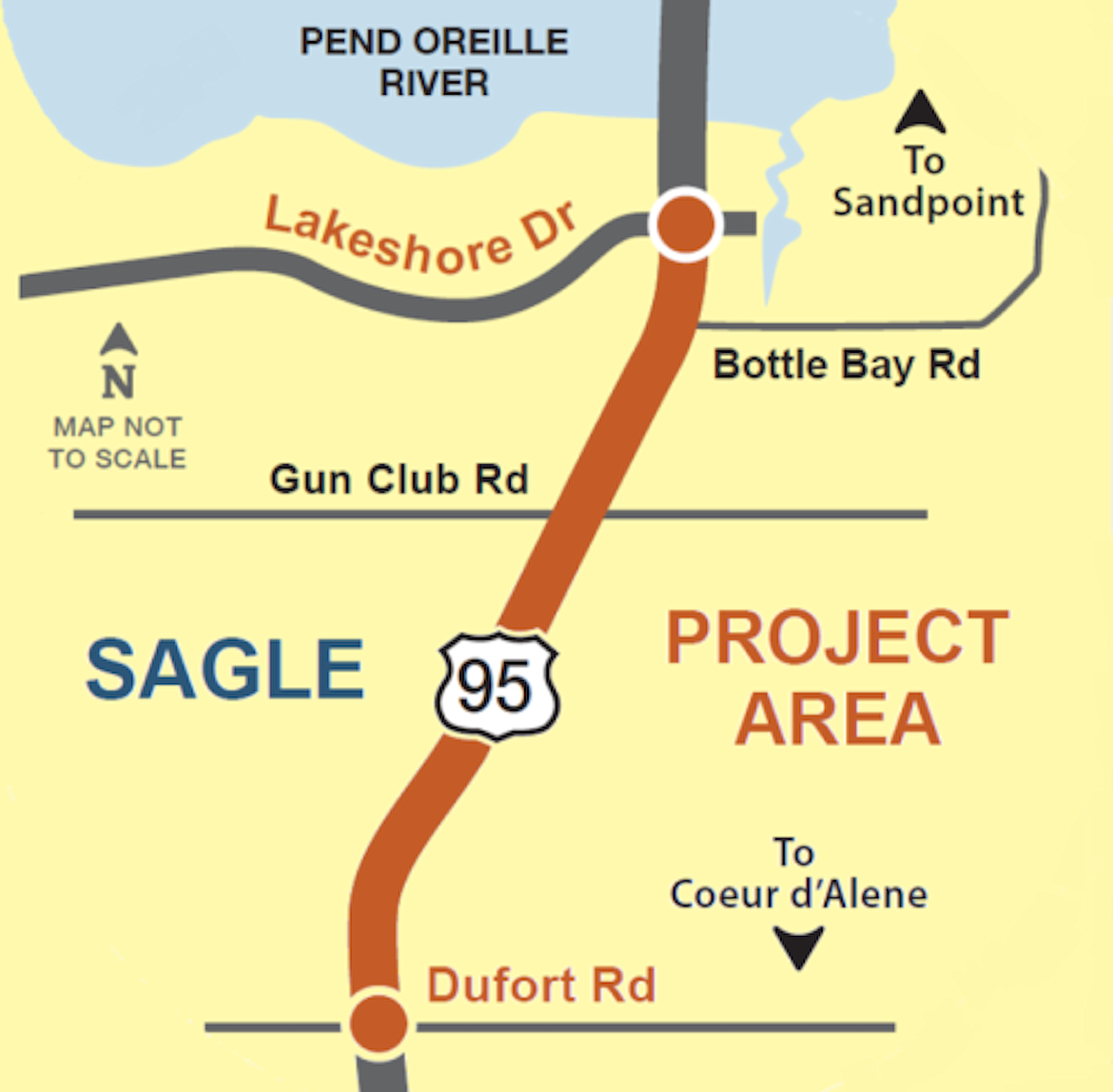 |
November 16, 2023 1:00 AM
SAGLE — The Idaho Transportation Department will host an open house Thursday, Nov. 16, to gather community input on plans for improving US-95 between Dufort Road and Lakeshore Drive.
Project information will be on display between 4 and 7 p.m. at Northern Lights, Inc. (421 Chevy St. in Sagle). Community members are invited to stop by and speak with project staff at their convenience. 
Identical information and comment forms will be available online Nov. 17-30 on the project website listed below.
"U.S. 95 is a critical north-south route through Idaho, and ITD has worked for many years to improve this corridor," said ITD Project Manager CarrieAnn Hewitt. "Recent growth between Dufort Road and the Long Bridge has prompted us to revisit our plans for the area. It is important that we hear from the community early in this process."
ITD's plans for U.S. 95 will build on two extensive environmental studies from 1999 and 2010 between Garwood and the Long Bridge. Both studies have resulted in numerous improvements to U.S. 95.
More information about the U.S. 95, Dufort Road to Lakeshore Drive planning process is available at itdprojects.idaho.gov/pages/us-95-dufort-to-lakeshore.
Recent Headlines
---