Tina McNamee, 53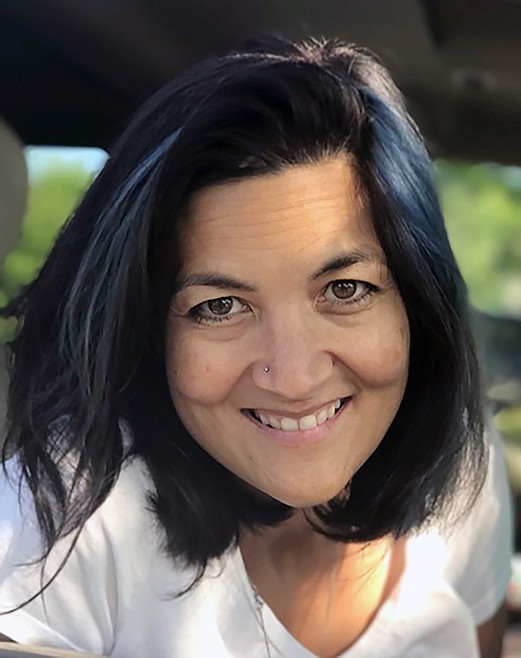 |
November 16, 2023 1:00 AM
Tina Marie McNamee peacefully passed away at home, surrounded by her loving family, at the young age of 53 in November 2023.
She was born and raised in the Pacific Northwest and graduated from Sitka High School in 1988. Tina's dedication to education led her to earn a master's degree in education and library science.
Among Tina's notable professional achievements was the establishment of the first drama and debate club at Mount Edgecumbe High School, which went on to achieve state recognition. Later, in collaboration with Kevin, she co-owned and successfully built a flourishing fishing charter business.
Later in life, she moved to Sandpoint, Idaho. Tina found fulfillment in her connections with her spouse, Crista, and her four children. Her familial bonds were strengthened by a profound love for the arts, evident in her children's musical and performing talents today. Nurturing her relationships with her children, Tina spent quality time immersed in nature, sharing wild adventures and imparting her life's wisdom. 
Tina's outdoor passions included her kids' sporting events, snowboarding some pow-pow at the summit of Schweitzer, kayaking on lakes and oceans, sailing with "Captain McSteamy" and enjoying bonfires with family and friends. 
As an only child, Tina forged her own sisterhood, forming enduring bonds. Known for her approachable spirit, she radiated light and love, filling rooms with infectious laughter and an unwavering ability to see the good in others. Her absence will be keenly felt by all who cherished her.
She was survived by her wife, Crista Favazza; her children, Sierra, Tyler, Kailee, and Zephyr; and her parents, Michael and Ikuko Sullivan.
There will be a celebration of life held Friday, Nov. 17, from 5-7 p.m. at Pine Street Woods, 11915 W. Pine St., Sandpoint.
Please visit the online guest book at coffeltfuneral.com, where you can leave condolences for the family and share your memories and pictures for all to see.
In lieu of flowers, please consider making a donation in Tina's name to Kaniksu Land Trust, https:www.kaniksu.org/donate.
Recent Headlines
---