Missing monk potentially sighted near Sandpoint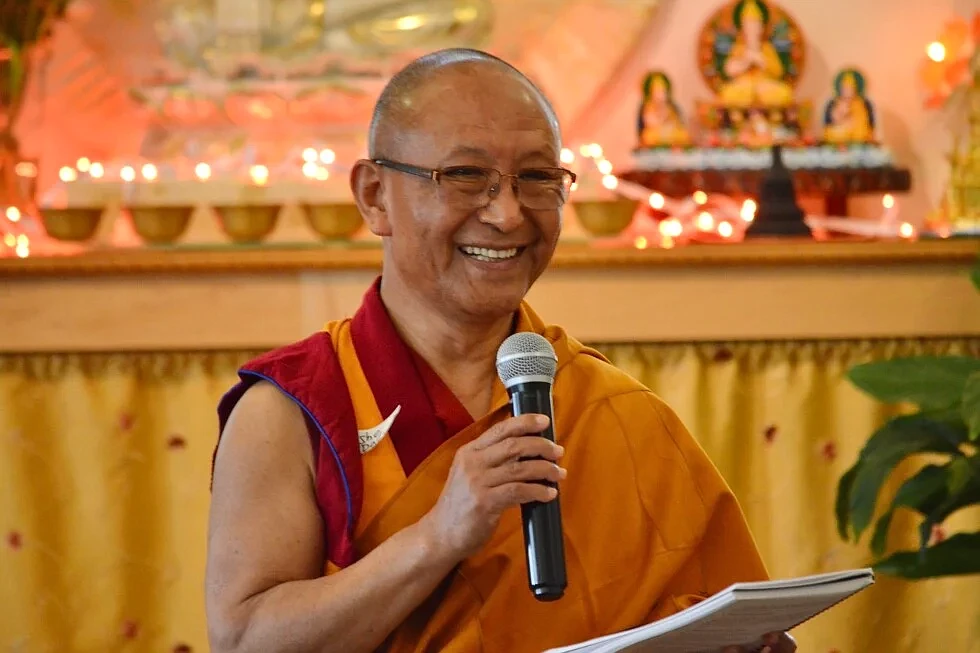 Geshe Dadul Namgyal, a senior monk from a monastery in Washington, has been missing for over a week.
(Courtesy photo from Sravasti Abbey)
by
EVIE SEABERG
Staff Writer
|
November 17, 2023 1:00 AM
NEWPORT — When Geshe Dadul Namgyal, a senior monk from a monastery in Washington, didn't arrive for a buddhist prayer ceremony Nov. 7, many knew a search should begin immediately.
Efforts began at Sravasti Abbey, a Newport, Wash., monastery that lies on over 300 acres of forests and meadows. 
The Pend Oreille County Sheriff's Office began the search after they were notified, using drones, trained canines and a helicopter. Dozens of search and rescue volunteers along with residents of the abbey helped as well. A professional tracker, Burke Bryant with HARPS Rescue, volunteered his services and has been examining the area by horseback, the abbey's webpage said. 
Thubten Chonyi, one of the senior nuns at the abbey, said Geshe La was almost always early to their meetings, so it was concerning to everyone when he never showed. 
"He had suggested to someone that he would like to go out for a walk even though the weather was kind of crummy," Chonyi said. "So we assumed he went out for a walk and got turned around or something happened."
Recently, someone made a call to the abbey saying they thought they may have sighted the missing monk near Sandpoint.
"A couple of days ago, maybe yesterday, someone called saying that she had seen the flyer and that she was driving from Sandpoint to the Spokane Airport last week and saw a monk walking down 95," Chonyi said. "She said she recognized the robe — they were the red monk's robes. 
Chonyi said she checked with other Tibetan monks in the area including monasteries in Washington and Montana, but no other monks in the region were near Sandpoint during the time of the report according to her findings. 
"Now there is a lot of enthusiasm to follow this sighting," she said. "We don't have any understanding of how that would have happened, how he would be over there, why if he's out walking around we don't know where he is."
Across the globe, monastic communities from Atlanta to India have been holding services on behalf of Geshe La. Now the abbey is asking Bonner County residents to keep an eye out for Chodrak and report any potential sightings to Sravasti Abbey or the sheriff's department. 
Sravasti Abbey: 509-447-5549
Recent Headlines
---