Music conservatory hosts Fall Serenade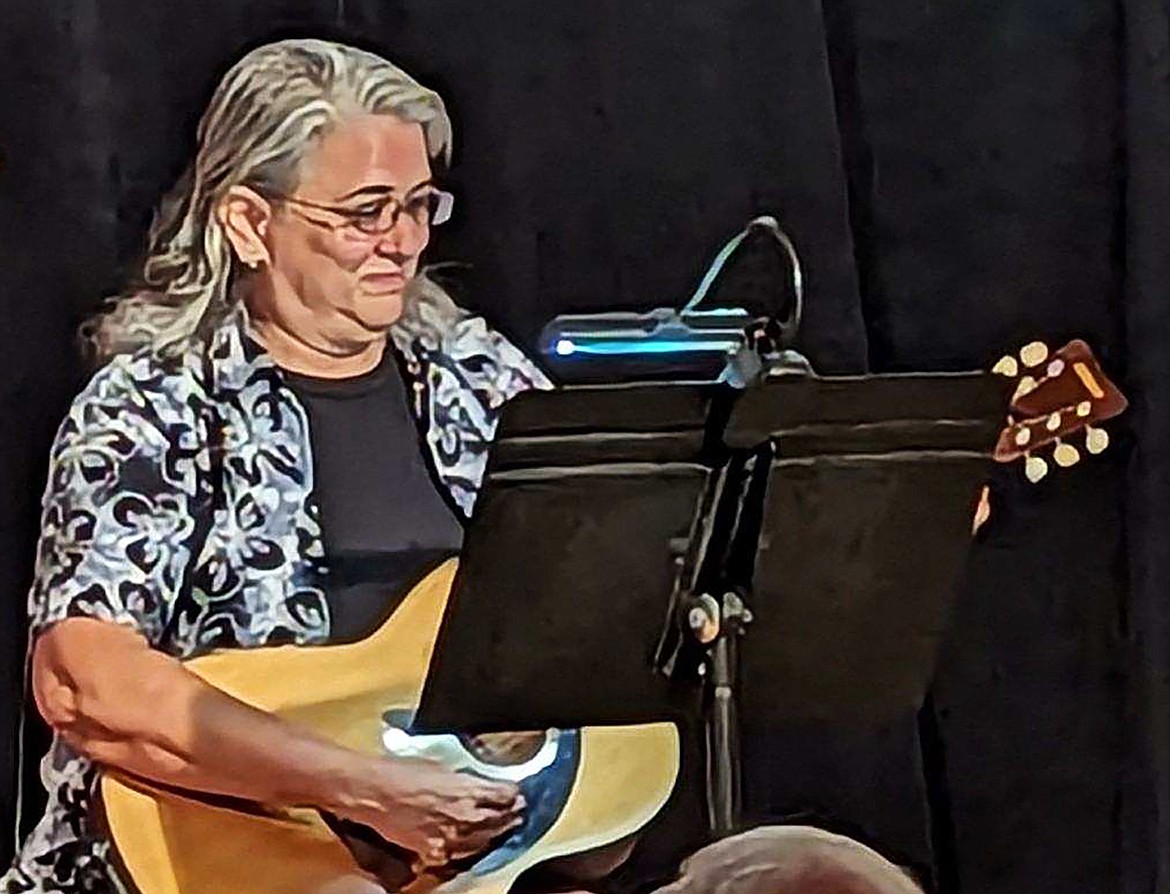 This Sunday, the Music Conservatory of Sandpoint is hosting its Fall Serenade, a beautiful night featuring the performances of the Conservatory's exceptionally talented staff. Above, a member of the conservatory staff is pictured at the Summer Serenade concert.
(Courtesy photo)
For over a decade, the Music Conservatory of Sandpoint is hosting its Fall Serenade, a beautiful night featuring the performances of the Conservatory's exceptionally talented staff.
The evening features not only wonderful music but also an auction featuring delectable desserts and bread made by several local restaurants and bakers. 
This year's Fall Serenade will take place at the Little Carnegie Theater located at the Music Conservatory in Downtown Sandpoint on Sunday, Nov. 19 at 5 p.m. There will be a no-host wine bar and a light reception following the concert. 
The Fall Serenade, in addition to being a delightful event to enjoy wonderful classical music and wine, is also an opportunity to raise funds for the Conservatory's scholarship program. 
"Our fabulous instructors give of their time and talent to help us raise student scholarship funds," Kathi Samuels, MCS development director, said of the Fall Serenade. "Last year, we gave out over $25,000 and 88 awards to assist children who wish to enrich their lives through the programs offered at the Music Conservatory of Sandpoint." 
Since it was first established in Sandpoint in 2009, the Music Conservatory has empowered approximately 5,000 students to enhance their musical and creative skills, creating a home away from home where students delve into their artistic side and create friendships. 
Matt Goodrich, D.M.A., is the music program director and honors advisor for the music conservatory and is overseeing the performances at the Fall Serenade.
"This is one of our favorite events of the academic year, with the immense talents of the Conservatory faculty on display in a wonderful variety of repertoire," said Goodrich. "The beautiful surroundings of Little Carnegie and refreshments you can enjoy right in your seat complement the musical offerings and create the perfect ambience to brighten our dark and stormy late-autumn days." 
Samuels said she is pleased to have so many community members supporting their dessert auction. "At the event there will be fabulous desserts available to bid on from Baxter's on Cedar, Crescent Moon Sourdough, The Cakery on First, and Sweet Lou's, just to name a few," she said. 
In an effort to also raise funds for the scholarship program, the Conservatory's merit and honors students are selling raffle tickets with a chance to win a variety of fun, local prizes.  
"Our grand prize is a 30-minute scenic helicopter ride or introductory lesson from Whirly Bird Aviation," said Samuels, adding that the second prize includes monthly goodies from Miller's General Store, dinner for two at Arlo's Ristorante, and more.
The students will be combing the streets of downtown selling the raffle tickets, and the drawing will be held the night of the Fall Serenade. 
Karin Wedemeyer, MSC director and founder, said the scholarship program is an essential part of the Music Conservatory of Sandpoint and that she and her staff appreciate all the community has done to support it throughout the years. 
"It is essential to create excellence with accessibility," said Wedemeyer. "We do not want to put financial barriers on our programs. In doing so, we would miss out on the wealth of talent in our area. We need to have art accessible to all." 
To learn more about the Music Conservatory and its programs and to purchase tickets to the Fall Serenade, log onto SandpointConservatory.org. Tickets are $25 for adults and $10 for students.
Recent Headlines
---