Turkey Trot run planned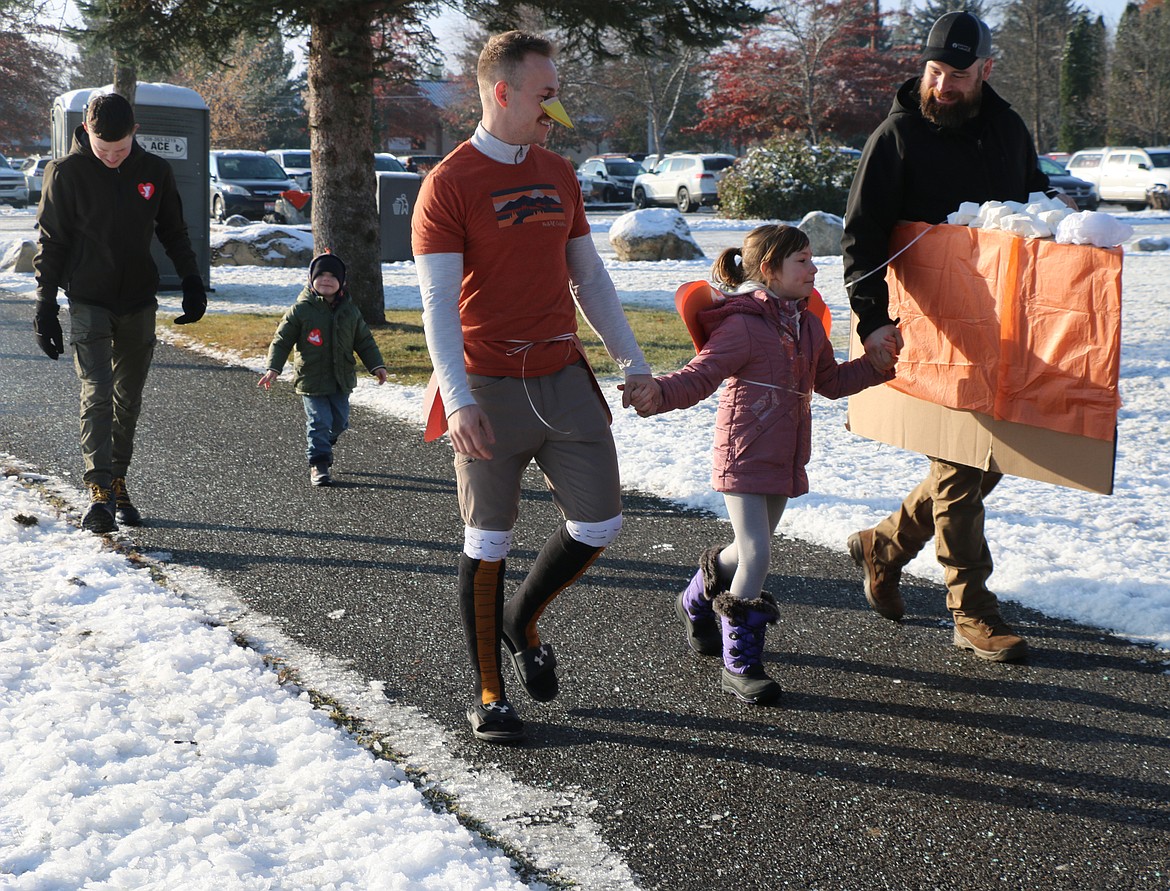 A trio take off from the starting line as the 2022 Turkey Trot got underway on Thanksgiving Day. The annual walk/run benefits the Bonner Community Food Bank.
(Photo by CAROLINE LOBSINGER)
|
November 18, 2023 1:00 AM
SANDPOINT — Sandpoint's annual Turkey Trot Food Drive will be taking place at 9 a.m. Thanksgiving morning. 
The fun run takes place at Travers Park, utilizing the walking/running path. Donations for the food bank will be accepted prior to running — or walking — the race. The event is free with a food bank donation.
The distance is up to the participant — 5K, 10K or any distance, according to organizers. The participant with the best costume will win a pie.
The event is sponsored by Litehouse YMCA and Sandpoint Parks and Recreation. All ages are welcome, but need to sign a waiver. Organizers are encouraging participants to arrive early to sign their waiver and drop off their donations.
Recent Headlines
---