Bonner County History - Nov. 21, 2023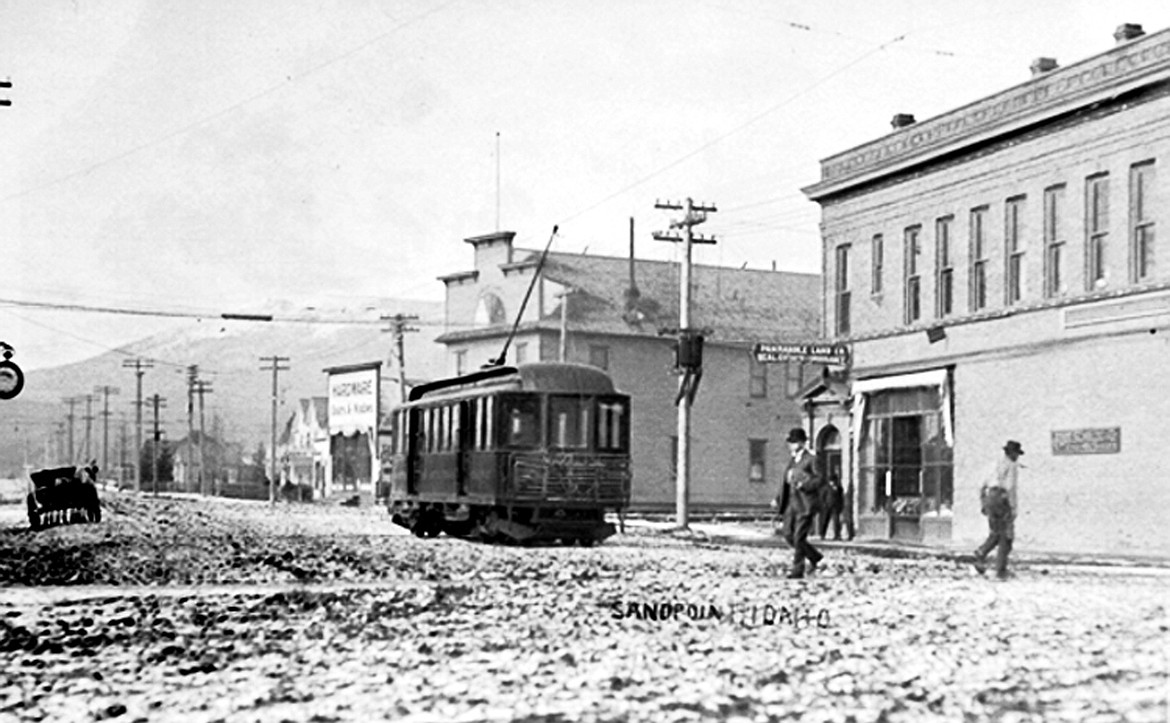 |
November 21, 2023 1:00 AM
Brought to you by the
Bonner County Historical
Society and Museum
611 S. Ella Ave., Sandpoint, Idaho, 83864
208-263-2344
50 Years Ago
Sandpoint News-Bulletin
Nov. 21, 1973 – SCHWEITZER OPENS
Schweitzer hill Manager Sam Wormington was all smiles Saturday after mother nature gave an early Christmas present – a blanket of beautiful snow and an early opening for the area. "It couldn't have been better," said Shirley Hamacher, the boss' secretary. "First we had a heavy snow that gave an excellent base, then the temperature dropped and the snow lightened, providing light powder snow on top." There was an average of four feet at the top of No. 1 chair lift, with as much as six feet in some places. The resort is now "open for good" from 9 to 4 daily. 
•••
MRS. PAT GOOBY INVITED TO SIGNING
Sandpoint's Welcome Wagon Hostess Mrs. Pat (Barbara) Gooby had the honor of being chosen as the only hostess in the state to be present for a Nov. 15 ceremony in which Gov. Cecil D. Andrus signed a proclamation designating Nov. 18 - 24 Welcome Wagon Week in Idaho. Chuck Currier, of Currier Flying Service, flew Mrs. Gooby and a traveling companion, Mrs. Pete Thompson, to Spokane, where they boarded another plane for their trip to Boise. They were met in Boise by former Sandpoint residents, Mr. and Mrs. Merle Parsley. The Parsleys were hosts for the Sandpointers visit to the capitol. 
•••
FAST FINGERED SOPH
Sophomore Pat Warren leads the third period typing class with a 35 word per minute rating, according to teacher Mrs. Diane Tatterson.
75 Years Ago
Sandpoint News-Bulletin
Nov. 21, 1948 – BOWLING LEAGUE FORMS
President Don Samuelson and Secretary-Treasurer Hud Nieman head the newly organized Sandpoint Commercial [Bowling] League, composed of eight teams: Pend Oreille Sport Shop; Patton and Anderson; Sandpoint Cleaners; Bonneville Power company; Brown-Buick; American Legion Post No. 15; Kamloops & Hurschell's; U.S. Forest Service, and Hayworth Bakery. League nights at the Legion will be Mondays and Wednesdays from 7 to 9. 
•••
FOOTBALL TEAM FETED BY JR. CHAMBER
Coach Cotton Barlow and members of his 1948 football squad were honored at the annual dinner at the Community hall by the Junior Chamber of Commerce, assisted by the Jay-C-Ettes and Sheriff Robert Ellersick. Awards went to Don Scott and Jack Selle, who were elected most valuable players by their team mates. Each letterman was presented a gold football on behalf of the Pend Oreille Sport shop. Frank Evans was toastmaster.
•••
CITY IN BRIEF 
Douglas McFarland, Los Angeles architect, spent two weeks here on business, while visiting at the home of his parents, Mr. and Mrs. L.D. McFarland [227 South First – the three-story white house at the corner of First and Superior; in 2023, home of the Lillybrooke Family Justice Center; still known as "The McFarland House"]. He left on Thursday.
For more information, visit the museum online at bonnercountyhistory.org.
Recent Headlines
---