NAMI Walk shines light on mental health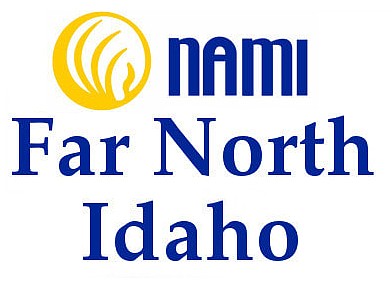 SANDPOINT — The community is invited to take a step toward a better understanding of mental health at Saturday's NAMI Walk.
Now in its second year, the event will begin at 9 a.m. Saturday — the date of the National Day of Hope — on the Sandpoint-Dover Community Trail.
Starting at North Idaho Animal Hospital, the walk is meant to bring the community together into something bigger, to take steps toward healthier lives with the support of beloved pets.
NAMI Walks, held throughout the country, are the nation's leading grassroots mental health walk, NAMI officials said.
In addition to the walk, there will be live music, raffles, team awards, and Evans Brothers coffee. NIAH is holding an open house to showcase the connection between people and pets, with an emphasis on taking care of pets so they can take care of their people, Mehra said.
"It's a free community event dedicated to stories, shattering stigma, raising mental health awareness, and simplifying access to help and support," Dr. Dawn Mehra, DVM, who serves as NAMI Far North president, said previously.
Mental health can be difficult for people to talk about, Mehra said. The walk, one of the largest grassroots mental health walks in the country, aims to change the conversation.
"It's really tough to deal with mental health issues. But when we do, when we share them, there are some good things that happen when people recover," Mehra said. "The ones that we see who aren't recovering are on the street. And those, unfortunately, are what have set the tone for what mental illness is. But mental illnesses have recovery in them, and that's another thing they want to talk about."
Roughly, one in five adults in America faces mental illness and nearly one in 25 lives with severe conditions. As a result, mental health conditions touch most lives, whether you realize it or not, Mehra and NAMI Far North board member Catherine Perusse said.
While stigma and discrimination present hurdles, knowledge can dismantle these obstacles.
"Understanding the intricate biology of our complex brain, one of the least-understood organs, empowers us to offer compassion, inspire hope, and facilitate recovery," Mehra said.
NAMI Far North offers support, resources, and advocacy to individuals and families facing mental health conditions, officials said.
It is also important for those with mental health conditions and their families and friends to know they are not alone, the pair said. There is help, there is advocacy, and there is support.
Support groups are available both in-person and online. The groups are free of judgment, and everything is confidential. Information about local resources and education are both available, as is support for all, Mehra said.
Among those supporting this year's walk are presenting sponsor Ting as well as Winter Ridge Natural Foods, VCA North Idaho Animal Hospital, Sandpoint Super Drug, Ponder Pickle Pad, and North Idaho Neurology.
Information: NAMI Far North, namifarnorth.org or 208-597-2047
Recent Headlines
---