Roos celebrates 100th birthday with family, friends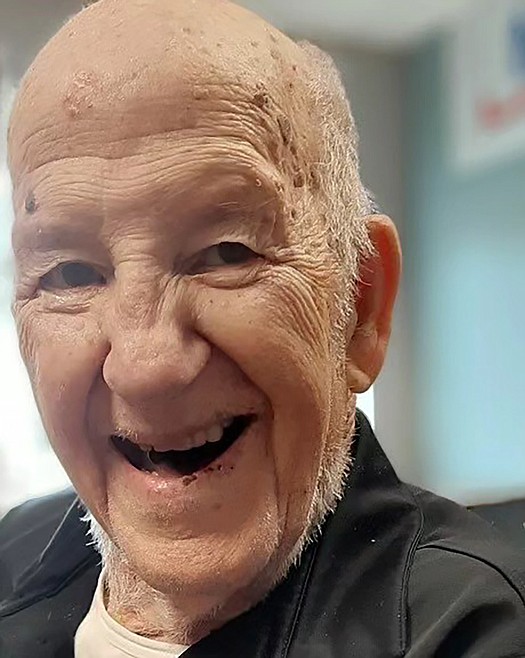 Wayne Roos, pictured in a favorite family photo, recently celebrated his 100th birthday. He was born on Sept. 15, 1923, in Afton, Wyo., the seventh of 11 children of Hyrum and Alice May Roos.
(Courtesy photo)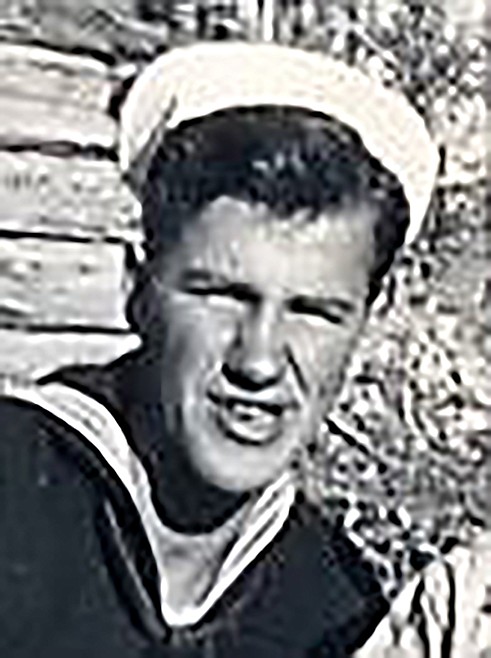 Wayne Roos is pictured in his Navy uniform in this 1942 photo. The Sandpoint man recently celebrated his 100th birthday.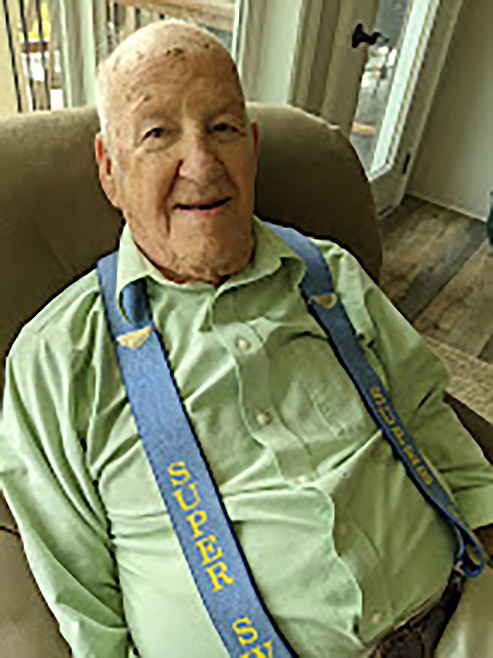 Wayne Roos recently celebrated his 100th birthday. After retirement, he decided he'd like to try oil painting has painted many beautiful paintings for his children and grandchildren, winning many blue ribbons at the Bonner County Fair.
Previous
Next
|
October 6, 2023 1:00 AM
Wayne Roos was born Sept. 15, 1923, in Afton, Wyo., the seventh of 11 children of Hyrum and Alice May Roos.
Times were hard, but his parents taught him how to work at an early age. His father ordered him, at age 7, onto a team of horses and a stacker. He knew what to do and took over the job from his older sister.
His mother died when he was only 5. His father supported the family by shearing sheep and would send money home to the children. The older children ran the household and then his father died when Wayne was 16.
After a brief stint of experiencing the life of jumping trains and dodging security guards, he and his best friend decided it would be a good idea to join the U.S. Navy after he graduated from high school, because it would give them a job, food to eat and a place to sleep.
After failing the eye test in Idaho Falls, he memorized the charts and passed in Salt Lake City. They enlisted just four days before Pearl Harbor on Dec. 3, 1941, and soon wondered what they had gotten themselves into.
After about a month of boot camp, he boarded the battleship USS Tennessee on Jan. 5, 1942. He was a gunner for most of the war. Among many others, he was at the battle of Coral Sea and the battle of Midway Island.
"I think the long patrols at sea were the hardest to bear," Wayne said. "There was always the possibility of submarines. The strain showed more heavily on the older ones, 28- to 30-year-old range."
Some of his peers complained about the chow, but he loved the Navy and was happy to have three square meals a day.
While on leave, he married his sweetheart, Gwen Hoopes. Their first daughter was born while he was out to sea. She was 6 months old when he first saw her. He was injured with a gunshot wound Sept. 7, 1945, in the Philippines. During that time, he had 22 X-rays and was in traction for 13 1/2 weeks, progressing from field hospital, to ship hospital, to stateside. He was given all the morphine he wanted, but soon realized he was becoming addicted and could see the effects in some of the other men. He decided to go off it cold turkey, and never looked back. He said it was one of the hardest things he ever did in his life.
When he enlisted, he earned $21 per month, and when he was discharged he made about $70 per month.
After the Navy, in August 1946, they moved to Sandpoint, after being coaxed here by his older brother, Walt Roos.
He snatched a job at Sigman's Economy Grocery on the corner of Second and Pine Streets — the building still shows "Economy Grocery" today. In 1953, he got a job with the U.S. Postal Service and was a clerk for many years, retiring in 1978, as he had 30 years total government service including his five years in the Navy.
They have six children, Linda Marks of Sagle, Ellen Wells of Coeur d'Alene, Karen Callen of Sagle, Cindy Hill of Utah, Shirley Devenport of Utah and Steve Roos of Sandpoint.
Wayne said he and Gwen decided to stay in Sandpoint because it was a good place to raise a family.
They enjoyed many days at the beach, picnics, camping and picking huckleberries. Wayne also enjoyed hunting and fishing. He was very involved serving in his church.
After retirement, he decided he'd like to try oil painting and is mostly self-taught. He has painted many beautiful paintings for his children and grandchildren and has won blue ribbons at the Bonner County fair.
Wayne and Gwen still reside in Sandpoint, which has been their home for 77 years.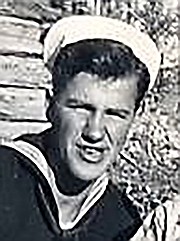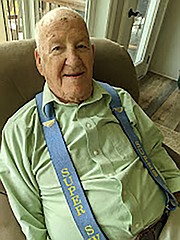 Recent Headlines
---