Festival at Sandpoint gifts 14 trombones to LPOSD elementary students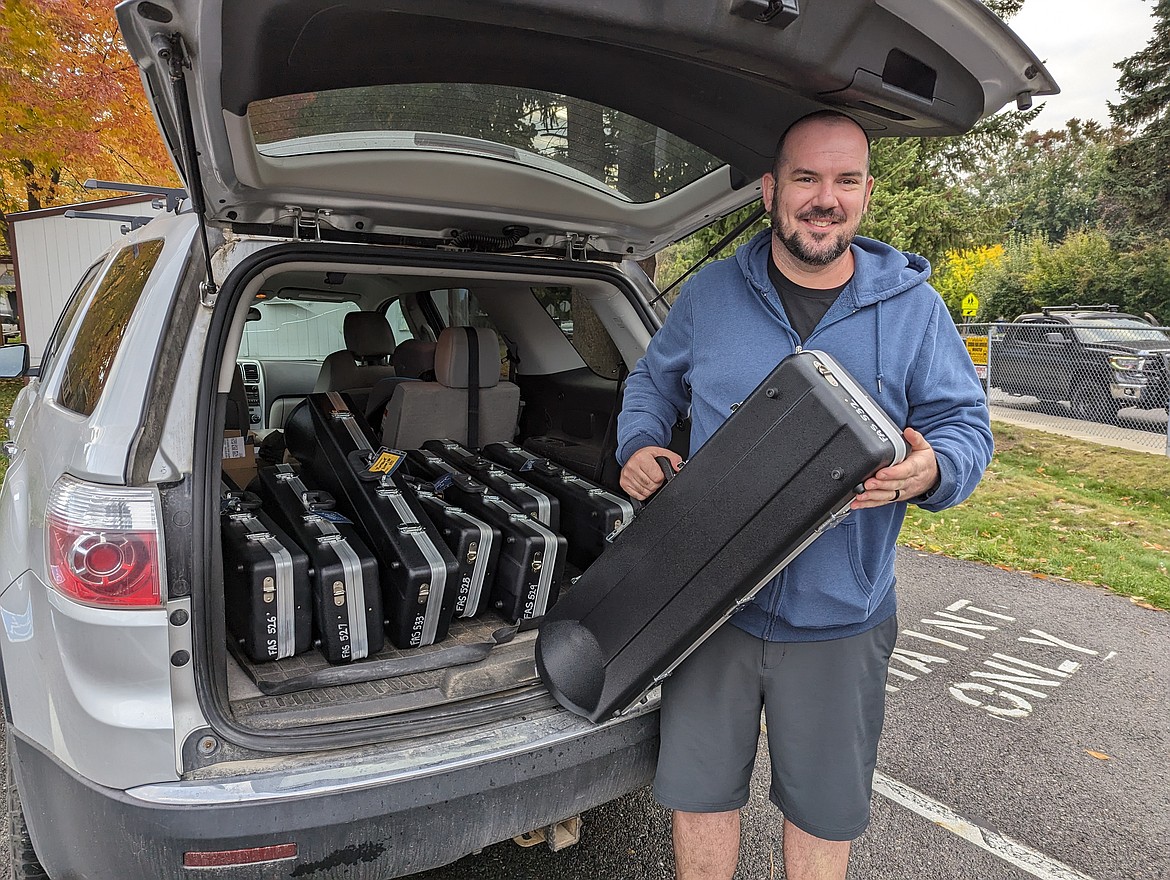 The Festival at Sandpoint provided 14 new trombones for LPOSD students.
Courtesy photo
The Festival at Sandpoint — which partners with the Lake Pend Oreille School District to provide instruments for students — recently purchased 14 new trombones for elementary school students in the district.
The Festival has collaborated with LPOSD for multiple years to provide instrumental support for beginner band students. Through the Instrument Library program, the Festival gifted the Eastman student model trombones to outfit all seven LPOSD elementary schools.
"Now, over 300 students throughout LPOSD will have access to low brass instruments as part of the Sixth Grade Band Program," said Festival marketing and office director Cienna Roget.
As part of the Festival's ongoing FAS Masterclass Series in the LPOSD, students will also receive section-based, small group instruction beginning with the trombone and other brass instruments.
Learn more about the Festival at Sandpoint's student programs at www.festivalatsandpoint.com.
Recent Headlines
---